Published on
March 11, 2021
Category
Features
"Sitar to lift up the mind of the listeners."
Sitar maestro Nikhil Banerjee's canon is explored in Meeting Rivers' latest mix – the seventh instalment in Kam Bhogal and Sach Dhanjal's series.
Read more: Meeting Rivers mix series delves into Indian classical music
"In episode seven of our artist profile series, we are introduced to the world of renowned sitarist, Nikhil Banerjee, an artist whose music and manner embodied a perfect balance of spirituality and artistry.
Banerjee goes on to discuss the nature of this form of music, and its synonymity with a pursuit of spirituality. The essential experience of silence, love, and devotion for the supreme soul is what Nikhil Banerjee claims to be the basis of Indian music. His experience remains as one of longing for their lover's return – a pining that he expresses through his playing to gain the grace of the Supreme.
Trained by the legendary Baba Allaudin Khan, Nikhil Banerjee emerged onto the scene in the 1960s alongside Vilayat Khan and Ravi Shankar (who also studied under the same teacher). It is with great sadness that Nikhil Banerjee left his world body at the tender age of 54 in 1986, leaving behind an everlasting influence on the world of sitar and classical music.
Meeting Rivers #07 features recordings of Ragas Bilaskhani Todi, Bhairavi, Maluha Kalyan, Chandranandan, Jaunpuri, Mishra Kafi, Manjh Khamaj along with a rare vocal recording of the sitar maestro, himself; mixed and produced by Sach Dhanjal and Kam Bhogal, with audio restoration and mastering by Jazz Bhandal.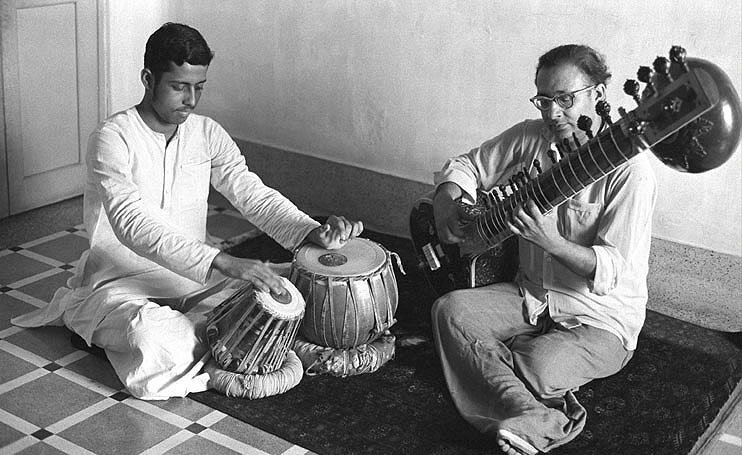 Check out all of Meeting Rivers mixes here.