Published on
June 18, 2020
Category
Features
With its first show focusing on mesmerising vocalist Kishori Amonkar.
A new mix series delving into Indian classical music called Meeting Rivers has been launched by Kam Bhogal and Sach Dhanjal.
"Meeting Rivers began as a project focused on preserving the wisdom and stories of Indian classical musicians from past and present," share Bhogal and Dhanjal. "Our curation focuses on quotes, images, and audio excerpts, with a common narrative in the expression of belief and a connection to something higher. We view these as universal sentiments that exist beyond the genre of indian classical music."
Spanning six shows, the series' first instalment explores the work of storied artist Kishori Amonkar. "During her emergence in the late 1960s-1970s, Kishori Amonkar's music quickly became synonymous with an uncompromising presentation of Indian classical vocal music – i.e. a deeply authentic and personal interpretation of Indian Raga," Sach Dhanjal and Kam Bhogal explain.
"Shedding the norms of music culture at the time, her music reflects her own interpretation of life and shows a departure from the orthodox style of her seniors, while her completely individual artistry and nuanced understanding of Bhav (feeling or emotion) allowed her [and other contemporaries] to usher in a new era of classical music – the romanticist movement.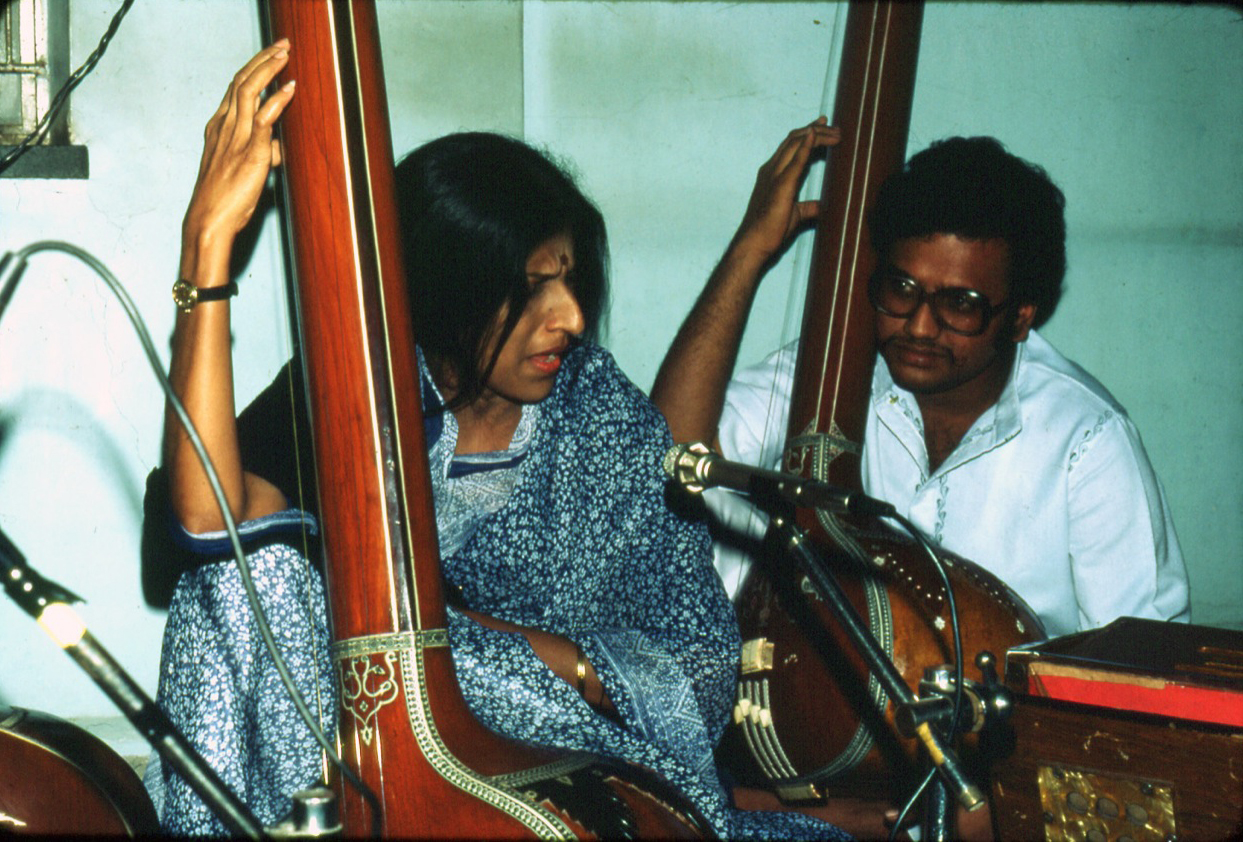 In this mix, we explore a number of unpublished recordings interfaced with Kishori Amonkar's musings on her own art and the art-form, delving not only into her intelligence and fearlessness as an artist, but also her vulnerability through her music."
Meeting Rivers #01 features Ragas Nandshree, Bilaskhani Todi, Bahaduri Todi, Khem Kalyan and Bhoop – mixed and produced by Sach Dhanjal & Kam Bhogal, with audio restoration and mastering by Jazz Bhandal.