Published on
May 10, 2015
Category
Features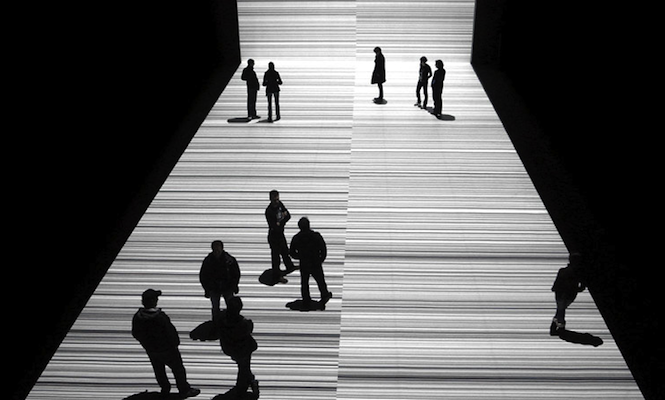 With new VF-commissioned work test pattern [N°12] opening at Store Studios in October, we explore the powerful, multi-sensory work of Japanese artist and experimental electronic musician Ryoji Ikeda.
Traversing and synchronizing the realms of music, mathematics, science and art, with sound, light and data as its raw materials, Ryoji Ikeda's work has developed a language that can transform the imperceptible into heightened sensory experiences. Dichotomies of music and noise, minimal or maximal, the random and the controlled, the absurd and the sublime, the knowable and unknowable, abound and unfold within his art which shies away from explanation of concepts in order to activate individual responses to the sensory spectacles he has created around the globe. With a body of work that revels in its evolution and continual abstraction, where one piece gives birth to another, and exhibition provides the key opportunity to further refine this singular audio-visual language, Ikeda has amassed an extensive list of CD releases, live concerts and installation pieces scaling spaces that range from art galleries to Times Square.
Standing well clear of the spotlight Ikeda prefers his art to do the talking. Therefore giving a brief overview of these extensive works is a somewhat counter-intuitive undertaking; but when looking upon his career chronologically certain highlights, collaborations and yardsticks do indeed appear, and these are the works that guide the following list. There are audio and visual accompaniments throughout, but quite simply, nothing compares to experiencing these works in the flesh or on mediums that let the full frequency range shine through.
test pattern [N°12] opens at Store Studios, 180 The Strand, London WC2R 1EA on 5th October and runs until 10th December and is free to visit. Click here for more info.
---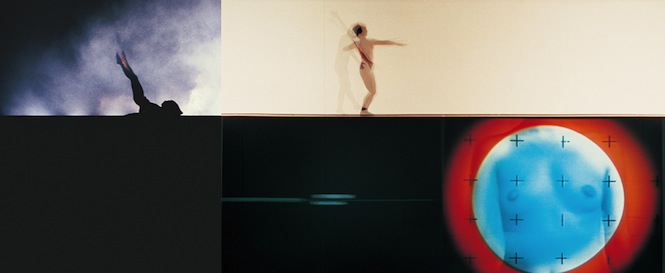 Dumb Type
From beginnings in what Ikeda considers relatively artless surroundings in Gifu, Japan and a degree in Microeconomics, to his current role as artist in residence at CERN, his career trajectory has been far from standard, and the theatre collective known as Dumb Type can be seen as being partially responsible for an initial quantum leap in Ikeda's work. Acquainted in 1993 whilst Ikeda was working as an audio/visual producer at Spiral Gallery, Tokyo, the troupe eventually whisked him away to distant shores as a member of their production team- with of course, a particular focus on sound.
Whilst Ikeda is known for his solo works, the roots of his artistry, use of space and indeed some of his future ideas can be found within his work with Dumb Type and their unique approach to theatre and performance. Check out the video of 1997's OR, for a clear impression of what the collective are about, with Ikeda's early sonic palette on full display.
---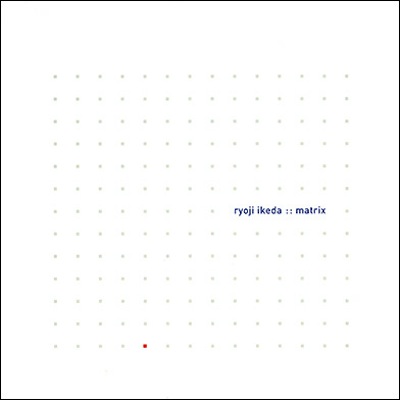 The Touch Recordings
From 1996 to 2002 four of Ikeda's early records found a rightful home with Touch, a label who have shown themselves as being similarly committed to exploring sound and music down to their fundaments. +/- as the first installment played on the threshold of human perception with tones you only become aware of upon their disappearance, whilst Matrix is one of the pinnacles of his ambient works using pure sine waves, beautifully crafted and reaching for infinity.
Along with his experiences in the theatre, Ikeda's musical education and approach developed as a DJ in the Tokyo club scene and within the ferment of '90s minimal techno – listening to the inherent pulse and sensibilities of +/- and 0 °C makes the connection clear. His work with Touch culminated with Op, which could be considered a gateway drug of sorts for those struggling with the essence of his electronic work, as here it is distilled into a modern classical acoustic form via string ensembles.
---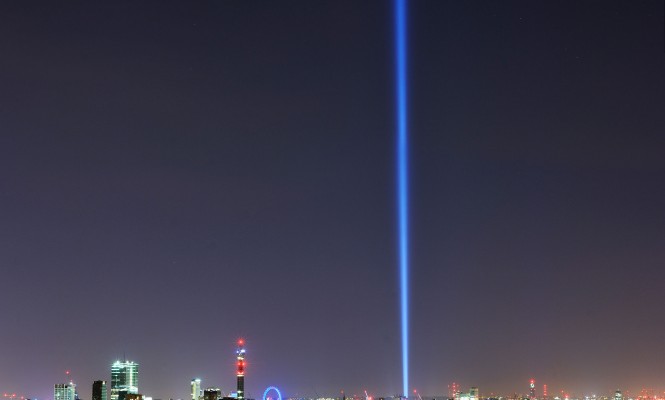 Spectra
With its conception in 2000 and first installation in 2001, Spectra and its core theme of how light and sound materialize themselves in the world, has been one of Ikeda's most resounding works, evolving in scale and location, from art galleries to public spaces such as JFK's Terminal 5 Saarinen tunnel, and onto its recent incarnations as a towering beacon of illumination and wavelength amidst nocturnal cityscapes.
Having already illuminated night skies from Buenos Aires to Sharjah, Spectra is still firmly in the memory of Londoners after it appeared as part of the art commissions to mark the centenary of the First World War last summer. To be within its blinding white light and responsive sine waves is to know the height of sensory immersion, and for Ikeda this pure energy is as a portal to the sublime.
---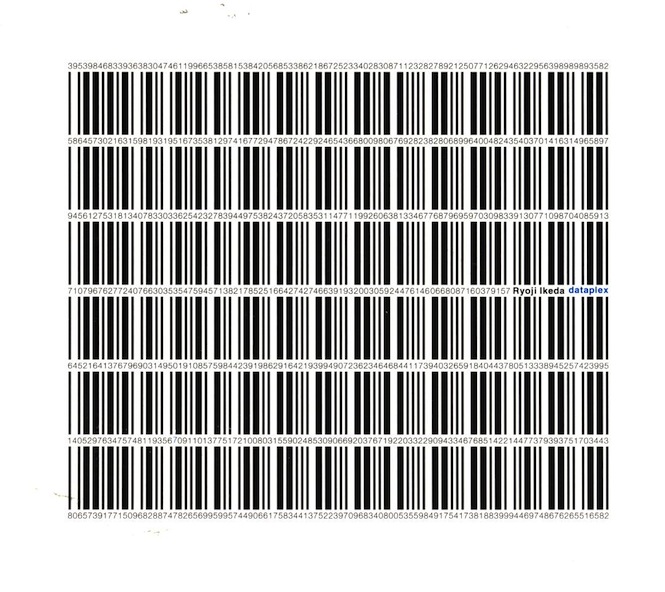 Dataplex / Datamatics
Ikeda's fascination with the mathematical language of music, binary numbers and data as a raw material for art has proved an overarching theme to his body of work. With Dataplex (his first recording in an extensive relationship with Raster Noton records) and the Datamatics exhibitions, the invisible nature of code found a number of distinct materializations and a simultaneous relation in sound and image.
The Dataplex CD opens with several tracks of digital noise and high frequency permutations but by the time the combination of data.vortex and data.matrix hits it's hard to not feel that Ikeda has managed to bend the raw data to a musical will. With those tracks being at the core of his musicality, closing track data.adaplex shows that it's not only the limits of human perception that are brought into relation with data here, but also the limits of the machines from which Ikeda seeks articulation, as the track contains information that not all CD players can read.
---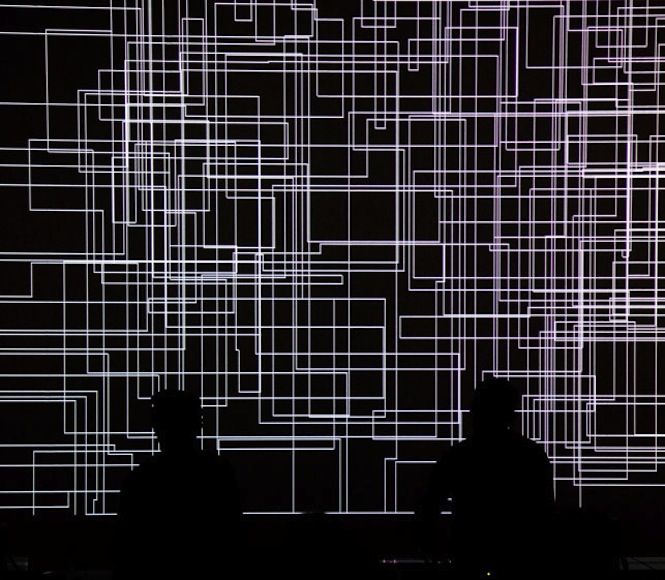 Cyclo
In Carsten Nicolai, Ikeda found a kindred spirit in the quest for new visualizations of sound. Together they've developed a unique vocabulary in their veritable arsenal of sounds and adjoining lissajous figures- the possible products of observing and manipulating music in an oscilloscope.
However, it is in their live performances where the audio and visual become truly inseparable – often to points of maximalist exhilaration as the two components appear in a kind of geometric language that will leave the sonic visualizer of your media player and the less sophisticated practitioners quaking in its wake. Check out these snippets from performances at Moma and Mutek for a meager taste of what the full experience is about.
Photo: YCAM
---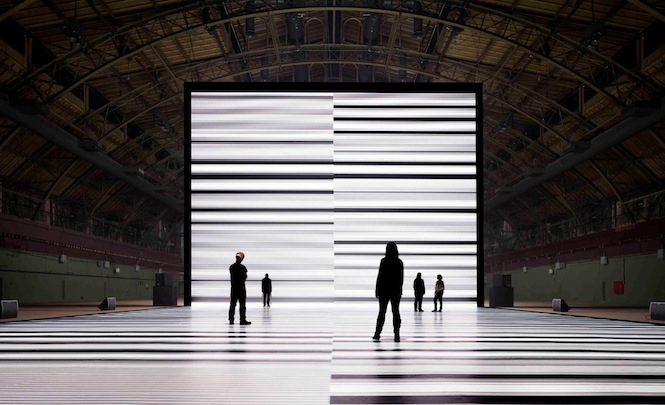 Test Pattern
As the video of the Test Pattern's installation at Ruhrtriennale shows, the amplification, illumination and ultimate refinement of Ikeda's work with data and his 0 and 1, black and white aesthetic had transformed into an utterly immersive form of sensory maximalism, where each visitor could walk along and interact with a hyper-real 100m long conveyor belt of data. A test for audio-visual devices and the human senses alike, other installations of the piece included a stint upon the neon billboards at Time Square. Along with the accompanying sound piece it transformed a public space that has similar notions of sensory overload, whilst stripping it of color and some of its corporate agenda (evidently not all billboards participated). A point of intrigue for numerous visitors and a unique opportunity for all demographics the work to engage with the work outside of the gallery setting.
It's also worth nothing that many of Ikeda's works from this period ran in tandem with ongoing conversations between himself and Harvard scientist David Edwards and mathematician Benedict Gross, bringing his work into a clear collaboration between disciplines, and renewing an age old although oft. strained discourse between mathematics, science and art.
---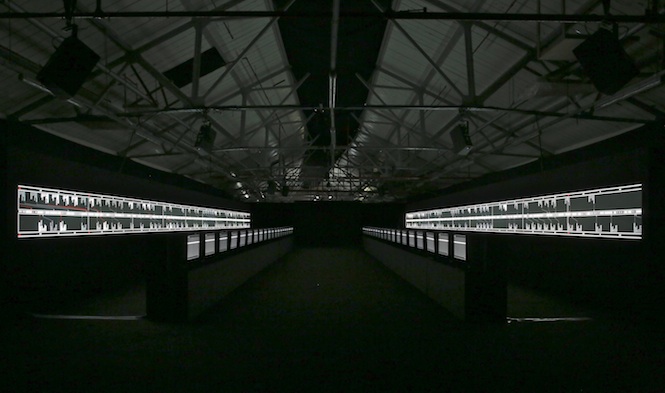 supersymmetry
Having plunged into the depths of sound and data whilst continually whittling away at the superfluous, Ikeda has further reduced his work to its essence, and with supersymmetry it has ultimately been brought to the sub-atomic level, as it acts as the aesthetic platform to his residency at CERN.
Whilst the exhibition is his most closely linked to scientific practice yet and utilizes data and ideas from the ground breaking work being carried out in Meyrin, make no mistake that this is still a work of Ikeda's methodology as an artist – where beauty is precision and the sublime is overwhelming and indescribable.
Photo: Jana Chiellino
---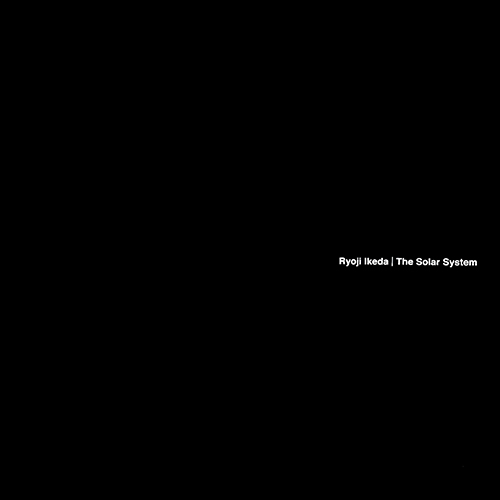 The Solar System
As one work tends to spring from another in the Ikeda multiverse, his upcoming release is the vinyl companion of sorts to the Brewer Street supersymmetry exhibition. Owing to the digital and binary nature of many Ikeda works, and indeed the extensive effort needed to master them correctly, a vinyl release is a rare and indeed ambitious event. Realised through the most capable mastering and cutting skills of Rashad Becker, here Ikeda's path to infinity is 10 locked grooves each consisting of a unique sine wave with a different frequency correlating to a different planet in the solar system. Order it here.