Published on
November 23, 2018
Category
Features
"You talk about techno, but any producer would love a kick drum that pure."
Berlin collective African Acid Is The Future revels in challenging its audience. Based in a city where techno is king, they've built a party that instead takes everything from Ethiopian jazz, to Cuban son, Alice Coltrane's meditations to Fela's stomping afro-beat as its soundtrack.
Read more: Digging in Cuba With African Acid's Maryisonacid
Quick to recognise the transcendent potential of the music in the context of a city that doesn't know when to stop partying, African Acid began encoporating live elements into the dance – inviting musicians from across the African continent to perform, whipping the room into a frenzy with the intensity, if not spirit, of Berlin's most established clubs.
Fundamentally speaking, as Maryama Luccioni aka Maryisonacid explains, the sonic and trance-like elements of techno have more in common with the driving percussion of Ogoya Nengo's band than most people might realise.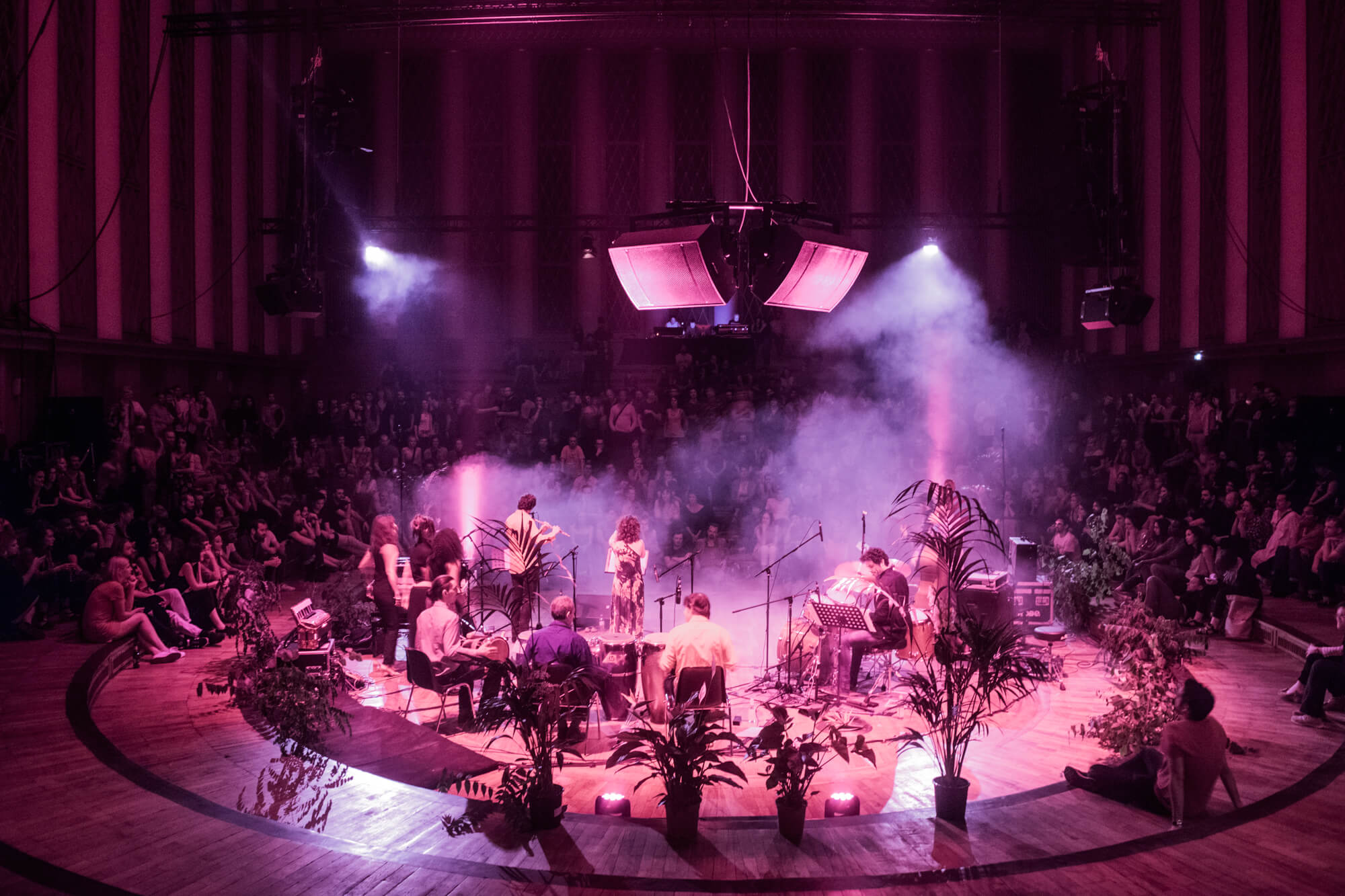 It was one such sweaty, 3am performance from the Kenyan vocalist that was in part the spark for the collective to start their own label. Such was the condensation in the room that night, the original recording was lost to a faulty hard-drive, but one intimate 'living room session' later, and they had the backbone of what would become African Acid Is The Future's first release Ambiance I.
Backed by a moving solo performance from Zimbabwean mbira player Stella Chiweshe – once championed by John Peel, and an unsung innovator whose early work was also collected and reissued by Glitterbeat this year – Ambiance I also seeks to bridge the gap between the acoustic and the electronic, with a second 12″ dedicated to remixes by African Acid Is The Future's Dauwd and Wolfonacid.
To mark the release, we caught up with Maryama to discuss how this much-loved dance party has evolved into a continent-spanning, intergenerational record label.
---
An emotional connection with the music runs through everything African Acid Is The Future does. What did you feel when you first heard Stella Chiweshe's music?
I didn't know her music before going to her concert. Dauwd did, and he told me we should go and listen to her because he thought I'd really enjoy it, and that it was something we could consider for the party. So we went there, and for me it was like the story about a griot that my father had told me as a child, which is something that I did not get to know because I did not grow up in Africa. It was very human and mystical, and although the crowd wasn't that big, she felt big in the room.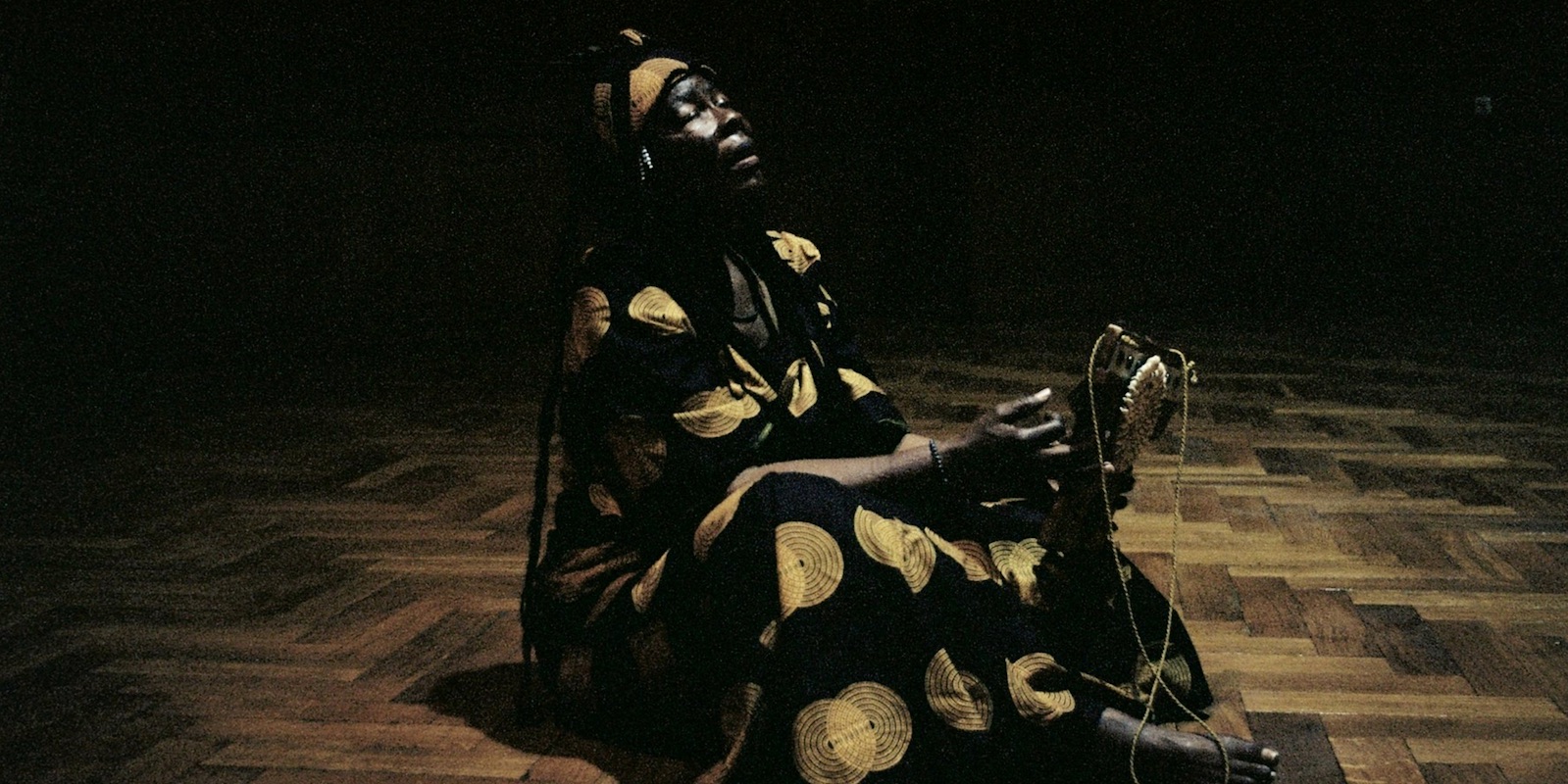 Was it just her and the mbira on the stage?
Yes – her, the mbira, some shakers, and a guitar amp for two hours. It was incredible. I looked around me and the crowd I saw was the sort of crowd I like to have at African Acid – that is to say, a crowd without selection. I just thought, wow, if a lady of this age can bring that, may we should also be able to. Let's gather our forces and make that happen.
What's quite unique is that you can bring an element with an informal tradition such as Stella's into a party space.
I tend to think that everyone can connect to the soul. Everyone can hear a story, you just need the time to listen. We provide the music, and it's instant and it's great, emotionally. It's also good to listen to the music even more intensely.
It's not the first time you've had live music at the parties. Has there always been a crossover between performance and DJs?
Yes, but on a smaller scale. At either the first or the second party, about four or five years ago, we had our friends Pablo and Jim play. They had made a hybrid machine and guitar and performed live for about four hours. This is how we started, with no one knowing us at all. We then decided to see where the party would go.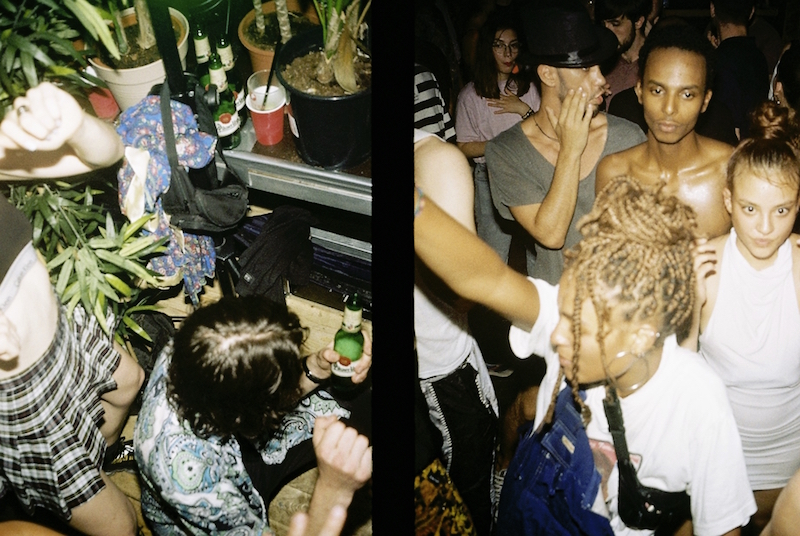 In the liner notes of Ambiance I you talk about bringing Ogoya Nengo into the party at 3am. What was that like?
She was crazy! We always cook a barbecue for the artists, and it was really funny because they were freezing even though it was 28 degrees! They felt really comfortable straight away, but at first the communication was difficult, because they didn't speak English or French. We could speak with George, their manager, who speaks English, but I don't think they understood at first what they were doing there.
Ogoya is around 70 years old so I was a bit concerned about her playing at 3am, but they said "no, no, you don't understand," and she sang until 5am! Loftus Hall is a very tiny venue so there is no backstage or anything. Some people knew, but others didn't necessarily look up the line-up, so when they arrived onto the dance floor, I think there was a big surprise!
Was it always in the back of your mind to release these performances?
Yes. Our sound engineer Louis McGuire has been key as well. He was one of the first to express that we should use this material.
But after Ogoya Nengo performed at Loftus Hall, we had a technical problem… Basically the club was so warm that it dripped on the hard drive and everything burnt. My partner didn't tell me the next day because he didn't want to stress me out, but I knew something was wrong. When he told me that we'd lost the recordings, I could only think about all of this work and how sad it was.
This is why the recording happened at Romain's place. He had the great idea, so we thought, let's just get the best gear and gather some friends around and do it at his place. So everyone came back, we cooked dinner and made a studio in the living room. They did a completely different show. It was really sweet and really familial. It was one of the best things I've done in my life.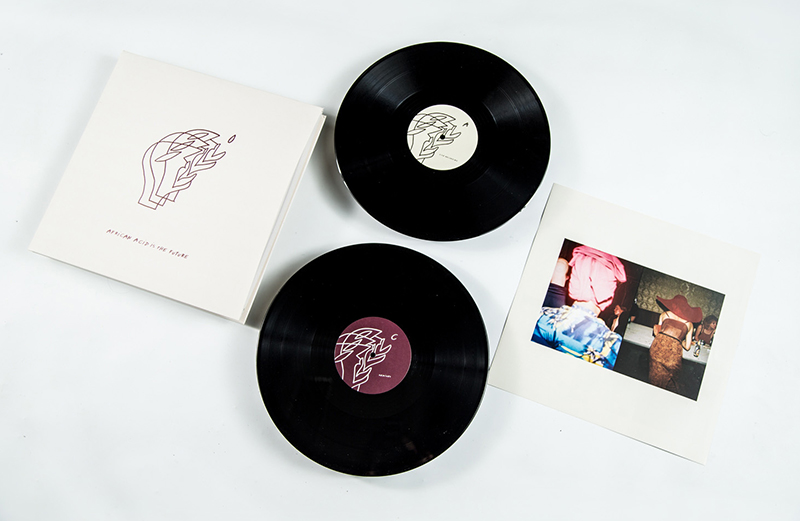 In terms of the direction for the release, how did that come together?
I mostly organise the party bookings. Even if we are very eclectic, I try to create a history and a theme, so that if we've gone psychedelic now, maybe we can go more electronic or primitive next, or explore Caribbean music or jazz. When The Vinyl Factory approached me to do the label it became logical that each record should have the feel of a season of African Acid.
In the liner notes you talk about how there was hostility towards the idea of the party. Has that changed over the years as people learn more about it?
Yes, now there is much more love than hostility. I know the rest of the Berlin party scene well and I felt that there was no curiosity, which I found a bit weird. Everyone talks about dance culture, but I'd say that we are a part of that culture. My party is not techno or house, but it doesn't mean we are not part of that dance culture. Some people said we were too intellectual, but I don't understand that. Our concept is to bring life back to the party. Let's feel the music as it is.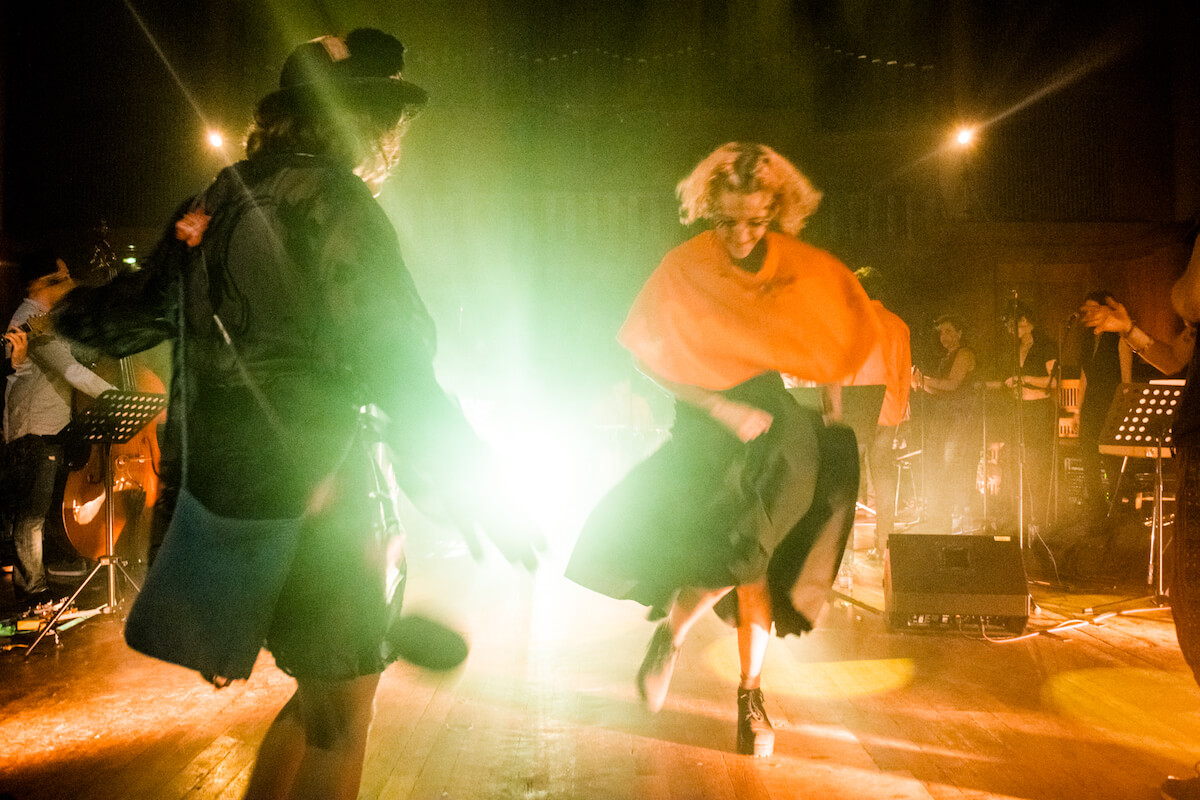 It's strange, because percussive music from the African continent shares a lot of the same elements as techno. It's minimal, it has a hypnotic feel ,and has historically had a big influence on German electronic music.
Yes, we thought so too. The first time we heard Ogoya's drummer, we thought it was the best sort of kick drum you could have. It is so tight. You want to talk about techno, well any producer in their studio would love to get a kick that pure.
If you listen to the remixes, it's also the perfect illustration of what you are saying. They're using these electronic tools and making it more approachable for people who listen more to that kind of music. It helps people understand that the bridge between them is not that big.
Was the idea of putting the remixes in with the double 12″ to mirror the original recordings?
It is totally what we do anyway. The record is called Ambiance I. I really wanted it written in French and the fact of having both separated is also a tool. People are going to have this record to listen to at home, but you can still flip it and listen to the dance music with your friends. I think it works.
African Acid Is The Future's Ambiance I is out now.
Photos by Camille Bokhobza