Published on
November 21, 2023
Category
Features
Brilliant Corners co-founder Amit Patel discusses the first decade of the Dalston audiophile location.
Founded by entertainment lawyers and brothers Amit and Aneesh Patel in 2013, Brilliant Corners has spent the last decade building a reputation as one of the world's leading hi-fi bar and restaurant venues. Located in Dalston, the space houses a permanent audiophile sound system and regular events and vinyl DJs alongside its izakaya-inspired food offering and natural wine list.
In the ten years since Brilliant Corners' birth, Amit and Aneesh have expanded, catering to London's growing vinyl and audiophile scene with new businesses such as Giant Steps (a travelling Soundsystem living in Hackney Wick), vinyl and wine store Idle Moments and a new bar, restaurant and live venue called mu.
In celebration of Brilliant Corners' 10th birthday, VF catches up with Amit to chat about the first 10 years, the recent explosion of audiophile bars and learning how to run a restaurant on the job.
---
How are you feeling about reaching 10 years?
It feels like a miracle, really, and it still feels new to some degree. Me and my brother have been digging through our phones looking at pictures from right back at the beginning and feeling nostalgic. We're quite proud of ourselves and the team too–lots of different feelings.  
When you opened, did you imagine Brilliant Corners would be such a long-term project? 
We never would have thought that far ahead. We had no prior experience running a restaurant, a bar, or a music venue. Even now, it feels like each year is like a new year where we can actually say, "Oh, now we know what we're doing." It's an ongoing project–constantly working on it to refine it, make it better, and make it run smoother.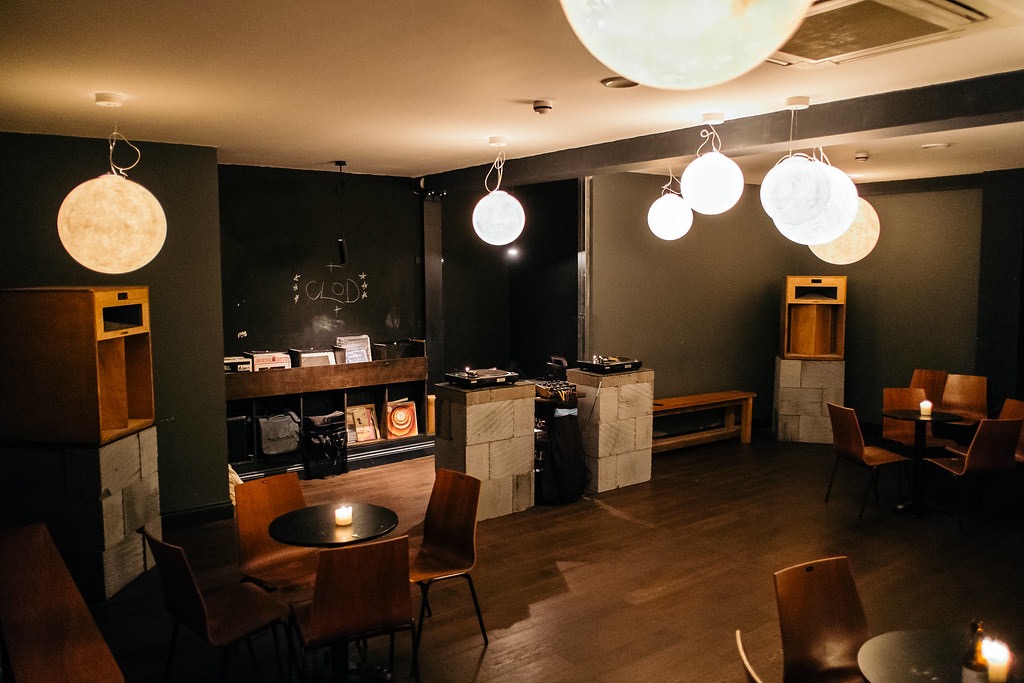 In those early years of Brilliant Corners, did you have any disasters?
Well, the thing about running a restaurant is there's no manual for how to do it. There's no accepted wisdom on the internet that you can just get and figure out. We had friends that we knew had restaurants and we would ask questions too, but everything we picked up, we picked up from on the day or like on the job. 
Things like "maybe we should get more tables" then "maybe we should do a table plan" then "maybe we should send a table plan to everyone"–everything was incremental in those early days. We didn't even have a till, really. We were writing down paper tickets and walking them over to the kitchen at the very beginning.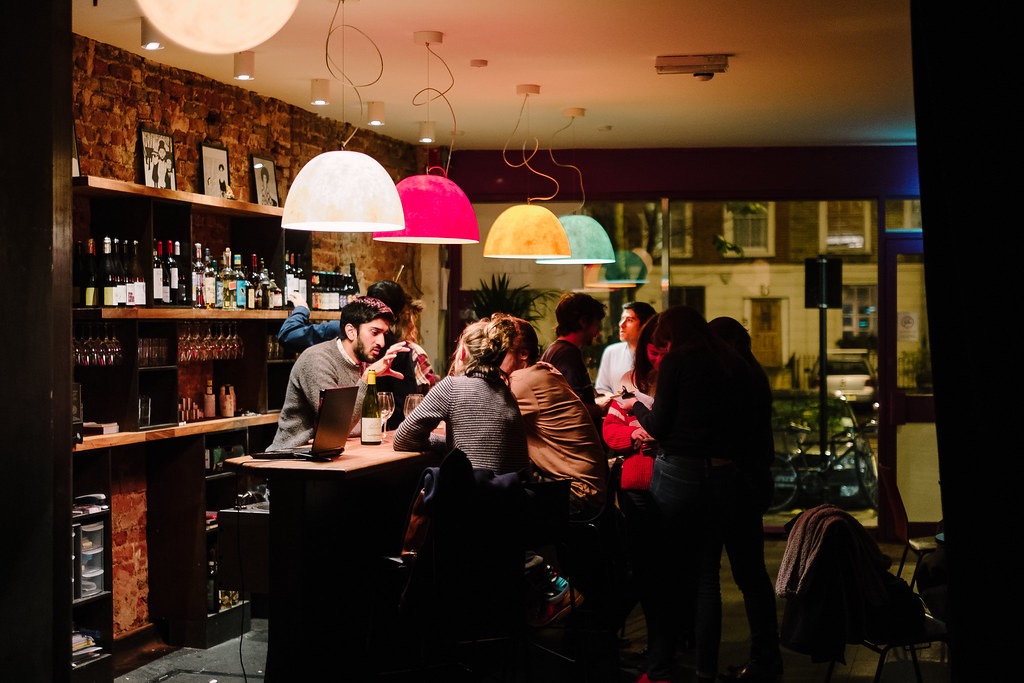 Have you noticed a distinct split in your demographics over the years? Folks who came for the food but loved the music?
The food was a necessity, you know, to get a licence because of the council's laws for managing the nighttime economy. Bringing together the food and the music is just a happy accident that works well.
To an extent, we get people who are happily surprised that the music is good when they're coming for a meal and that's great. People come for the DJ that's playing and get a good meal, so it's a bonus. It's pleasing to be able to serve two different types of customers, or hopefully, the same type of customer that enjoys both, and comes for the whole experience.
Did you anticipate the growth of listening bar-type spaces in the time since you opened?
Not really. At the time we opened, we were confident that it would work because we knew that there were no good music venues that had good wine offerings, and where you could get food. It was just another happy coincidence that two of our interests kind of seem to align well. 
There's a growing rise in so-called listening bars that have good drinks and natural wine. I think that's just perhaps a function of the fact that more people are into food and wine now. The pursuit of good wine is a bit more egalitarian now, and more people are interested in it.
We just concentrate on what we're doing. At the time we opened, natural wine, Japanese food, and a so-called audiophile sound system didn't really sound like a very put-together concept, but we just thought good plus good plus good equals good. We concentrated on the stuff that we enjoyed, and what we believed in, and put it together in a way that we felt made sense.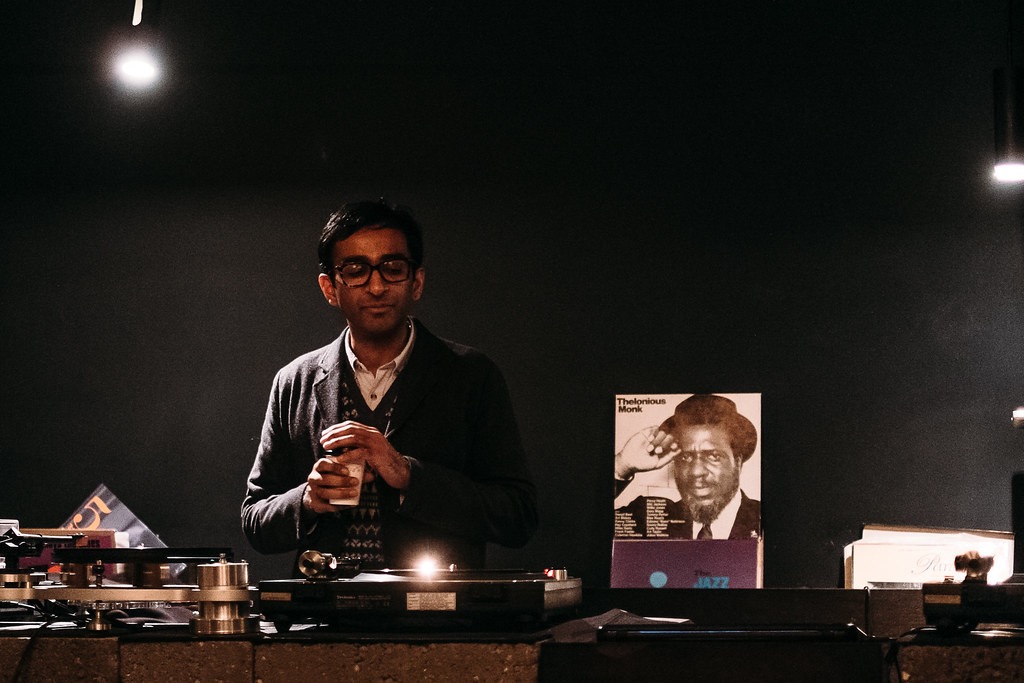 With the recent growth in vinyl interest, do you think there's been a change in demographics and the ages of your audience?
It's hard to say. Obviously, we're getting older so from our lens, the crowd is younger, but I think more people are moving into the area and lots of the guests that used to come when we first opened, moved out of the area or now spend their weekends doing different things. 
I still think we get a varied demographic of people coming and our aim is to try to make it appeal to everyone, really. 
Do you think opening sister businesses like Giant Steps and Idle Moments has benefited Brilliant Corners?
I don't think we've done a good enough job of letting everyone know they're all coming from me and my brother. But they were all born out of our experiences from Brilliant Corners. Needing a food licence for Brilliant Corners means we have to operate like a restaurant, which meant we couldn't necessarily, as often as we would like to, host bigger music-focused dance events.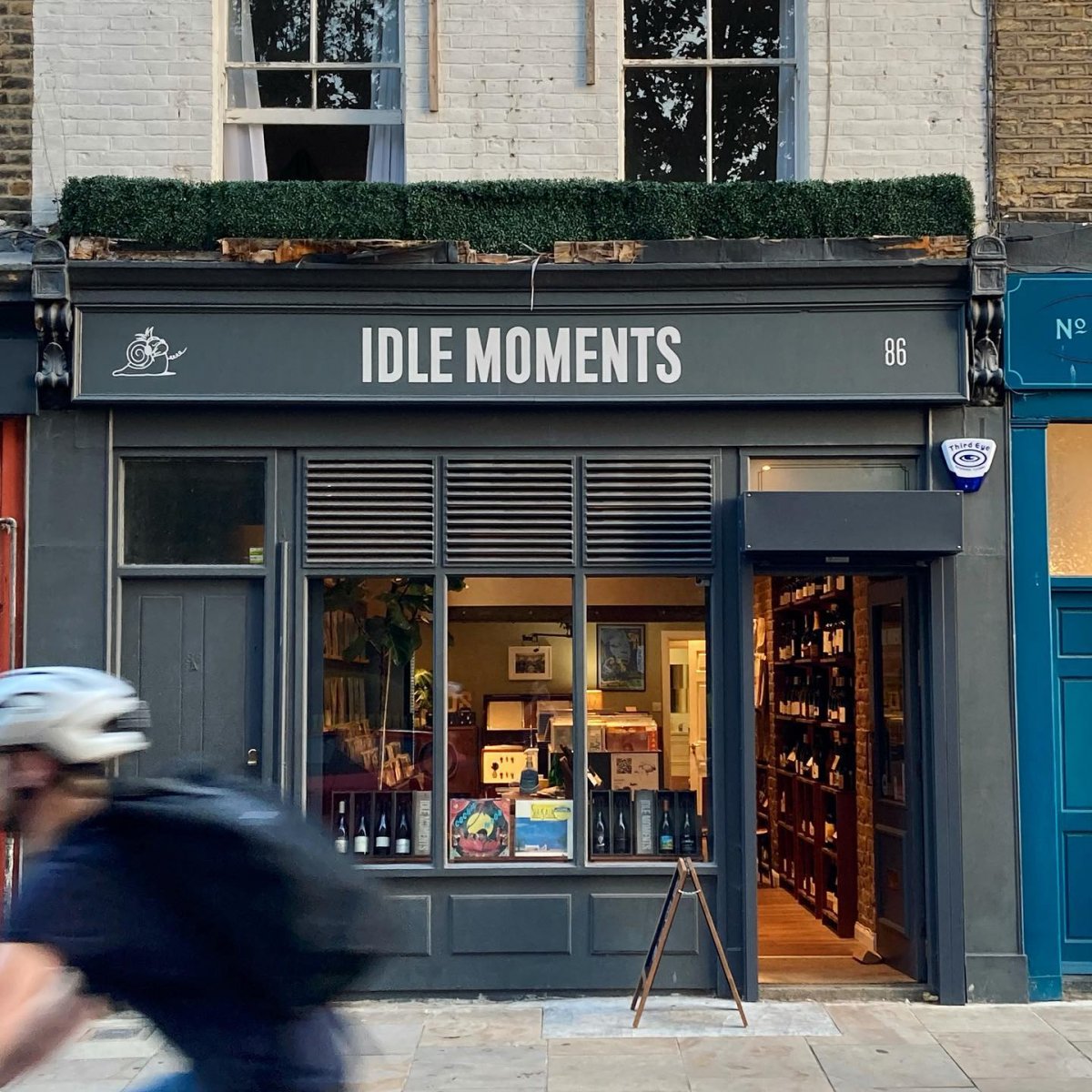 That motivated us to eventually develop Giant Steps where we could have a bigger sound system in a bigger venue, welcome more people and make music the focus. It's the same thing at mu, the live music venue we opened last year just down the road. We're regularly hosting events called Played Twice at Brilliant Corners, where we would change the whole format of the restaurant, put in theatre-style seating and host intimate jazz performances. We met a lot of musicians from that that we like to think of as friends. 
We'll still continue to do live music at Brilliant Corners because the room just sounds so good and it's a nice, intimate space to enjoy live music. We also wanted a proper home for live music, a live music programme where a backline can sit.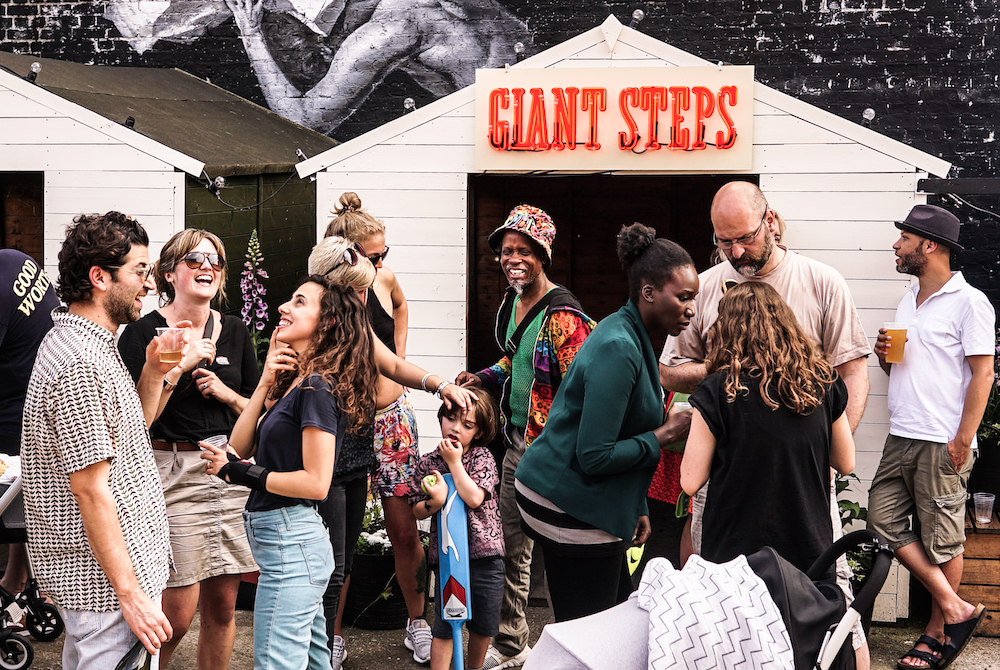 What do you think has been key to the longevity of Brilliant Corners?
The team and staff that we are lucky enough to work with. There's always been a good team spirit between the managers and the front-of-house staff and we've been so lucky with the quality of the team over the years. All the hard work that goes into the kitchen to make sure that the food comes out and is as good as possible every single day of the week, regardless of any difficulties they face.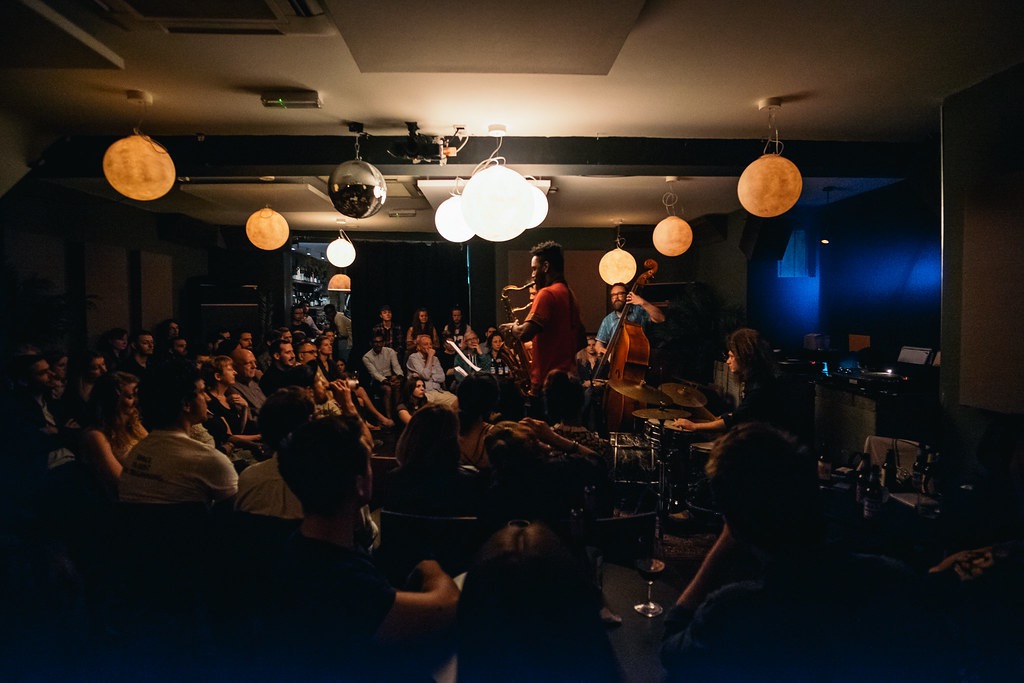 The front-of-house staff work hard, serving drinks and waiting tables and making it all go as smoothly as possible for the customer. Everything the team does makes customers want to come back and keep coming back.
Brilliant Corners is located at 470 Kingsland Rd, London E8 4AE. Find out more here. Check out "Brilliant Corners at 10: designing London's pioneering listening bar" over at our sister site The Spaces.
Read more: East London's paradise for Japanese vinyl collectors