Published on
June 8, 2023
Category
Features
In our new series, The Vinyl Factory explores what makes our favourite crate-digging spots so special. Next up, Kelly Doherty speaks with Scott Pelloux and Rintaro Sekizuka at VDS London about specialising in Japanese records, curating stock and the rise of City Pop.
Among the Columbia Road Flower Market crowds each Sunday, an oasis of calm exists unassumingly. Whilst it's not immediately obvious from the block-printed lettering that spells out Idle Moments above 86 Columbia Road's window, inside, surrounded by organic orange wines and high-fidelity audio equipment, lies a hub for Japanese releases and pressings. 
Read more: Phonica Records is London's spiritual home for electronic and dance
VDS, short for Vinyl Delivery Service, is a two-pronged enterprise built on vinyl exchanges between Tokyo and London. Established as a base office in Tokyo in 2018, the store cast its net further afield with the opening of the Columbia Road location three years later. Headed up by the VDS London director Scott Pelloux and founder and director of the Tokyo and London branches, Rintaro Sekizuka, the store has been serving the interests of a growing niche of Japanese vinyl collectors across London for two years. 
VDS London got its humble beginnings at a pop-up store at Hidden Sounds' old space in Bethnal Green. Here, Scott met Rintaro and was introduced to his extensive record collection. "I kept in touch with Rintaro after that and he wanted to open a branch of VDS in Europe or the UK, more specifically," Scott explains. Two years later, Scott was made redundant because of COVID-19 and a plan came together. "Kay Suzuki [co-owner of Time Capsule Records] told me Taro was ready to start the shop, and that was the beginning of the whole thing."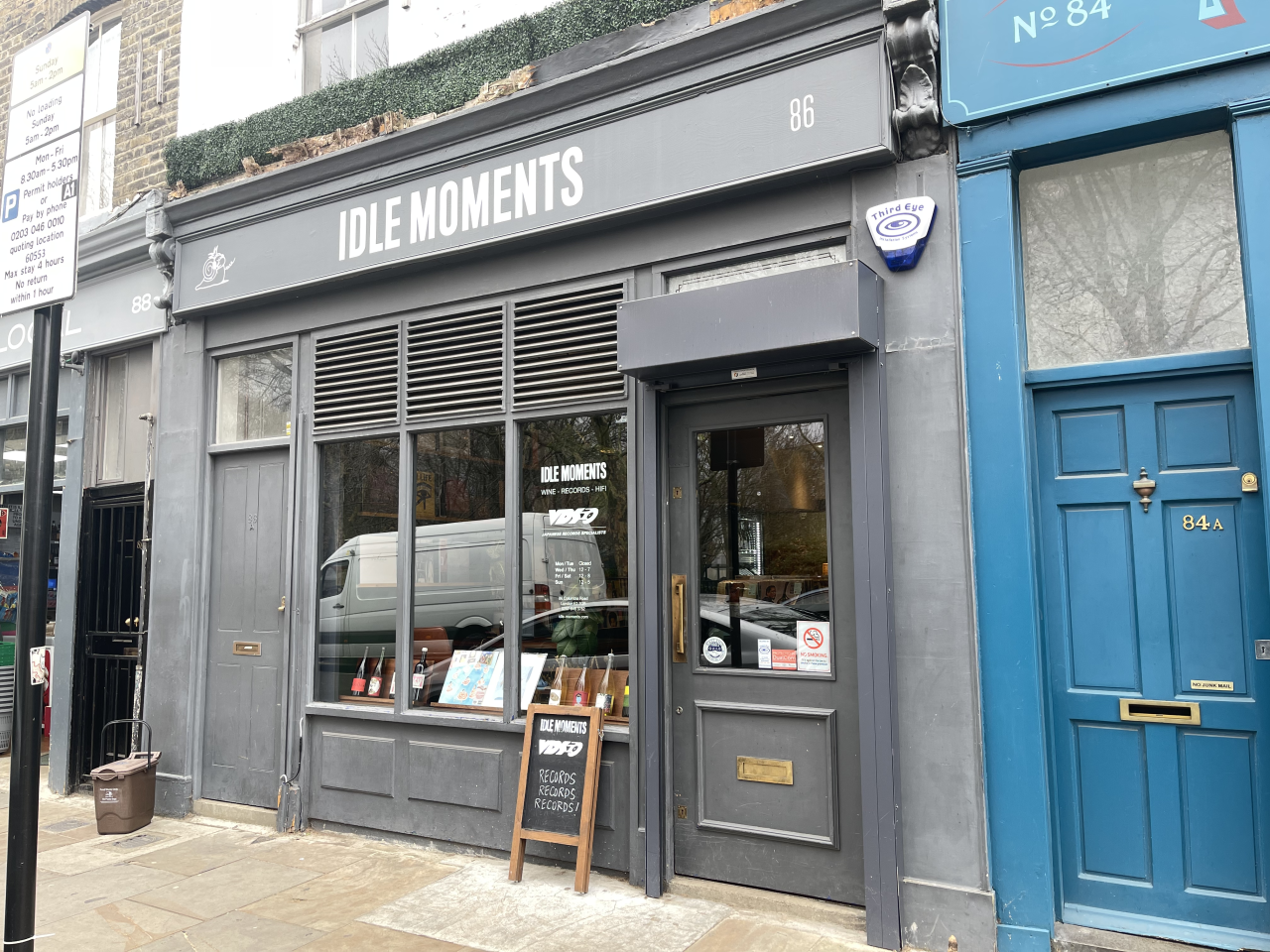 Starting a record store amidst a pandemic and economic downturn may shake even the steeliest nerves, but VDS didn't go it alone thanks to a partnership with Aneesh and Amit Patel, the brothers behind Brilliant Corners and GIANT STEPS. "Aneesh had a plan to open a shop for quite a few years," Scott explains. "He had an opportunity to get this space, and the idea was for them to do wine and hi-fi and for us to take care of records. It was all perfect timing". Hence, Idle Moments and VDS's ongoing collaboration was born.
The vinyl selection in-store is overwhelming despite the relatively small size of the location. Absent is the record store reliables, instead replaced by obscure releases, special Japanese pressings of familiar vinyl and an intriguing collection of sub-genres, including anime soundtracks and almost every flavour of jazz. "Roughly half of what we have in the shop is actually Japanese music, the other half is more American or European music but in a Japanese pressing", Scott explains. "In Japan, jazz is such a big market. We bring in all the different layers of jazz–jazz-funk, spiritual jazz and fusion and all of that".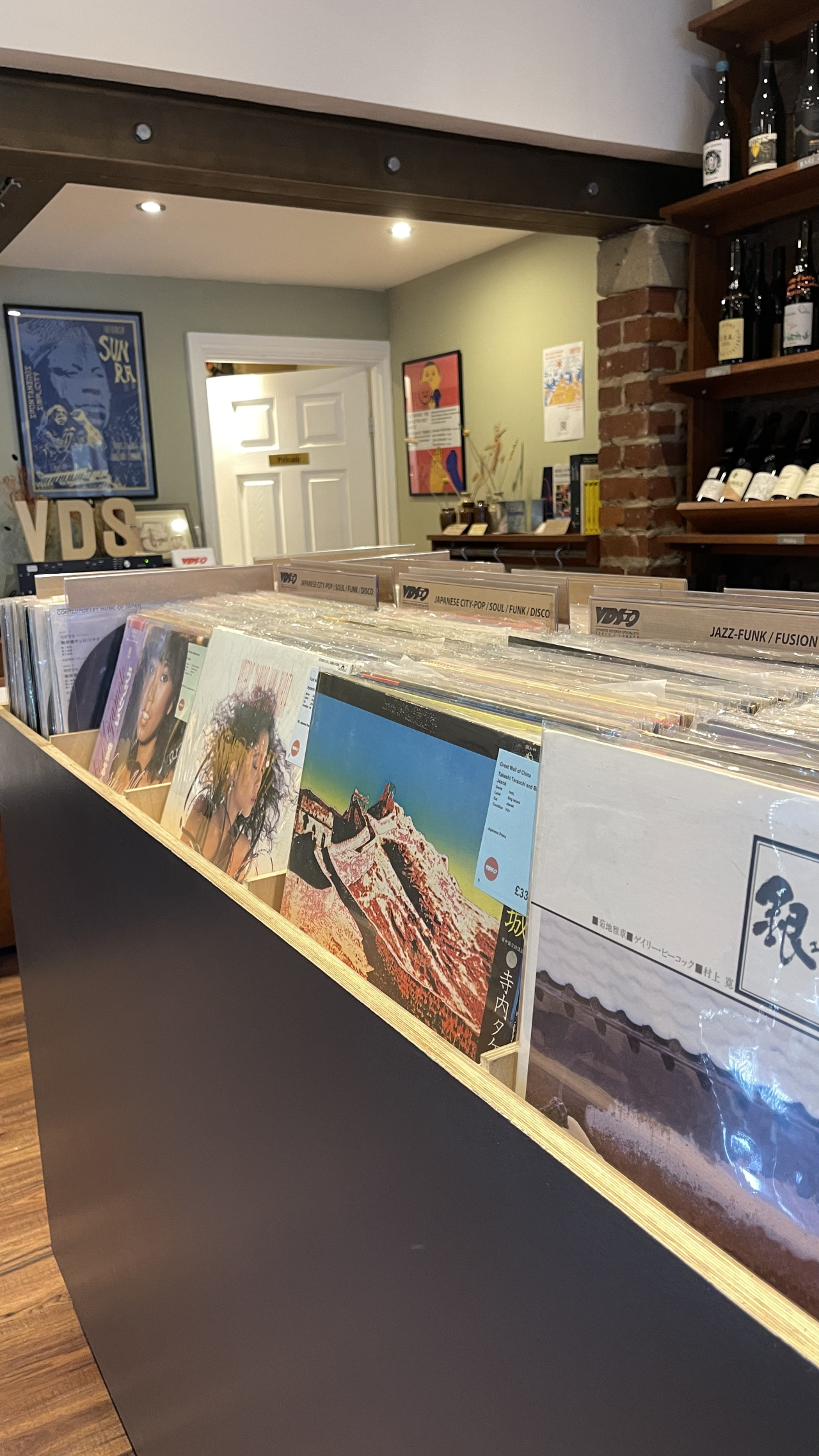 Over recent years, there's been an increased Western interest in certain Japanese genres, namely City Pop, a trend that has been felt within the store. Scott credits compilations from labels like Light In The Attic and YouTube City Pop streams with broadening the market. "Many people know a lot about City Pop now, which was a big surprise for us," Scott says. "I think it's because of compilations in the US and Europe that take the best City Pop tracks and put them together. People go 'oh, this is great' and then they come in here looking for the artist's own stuff".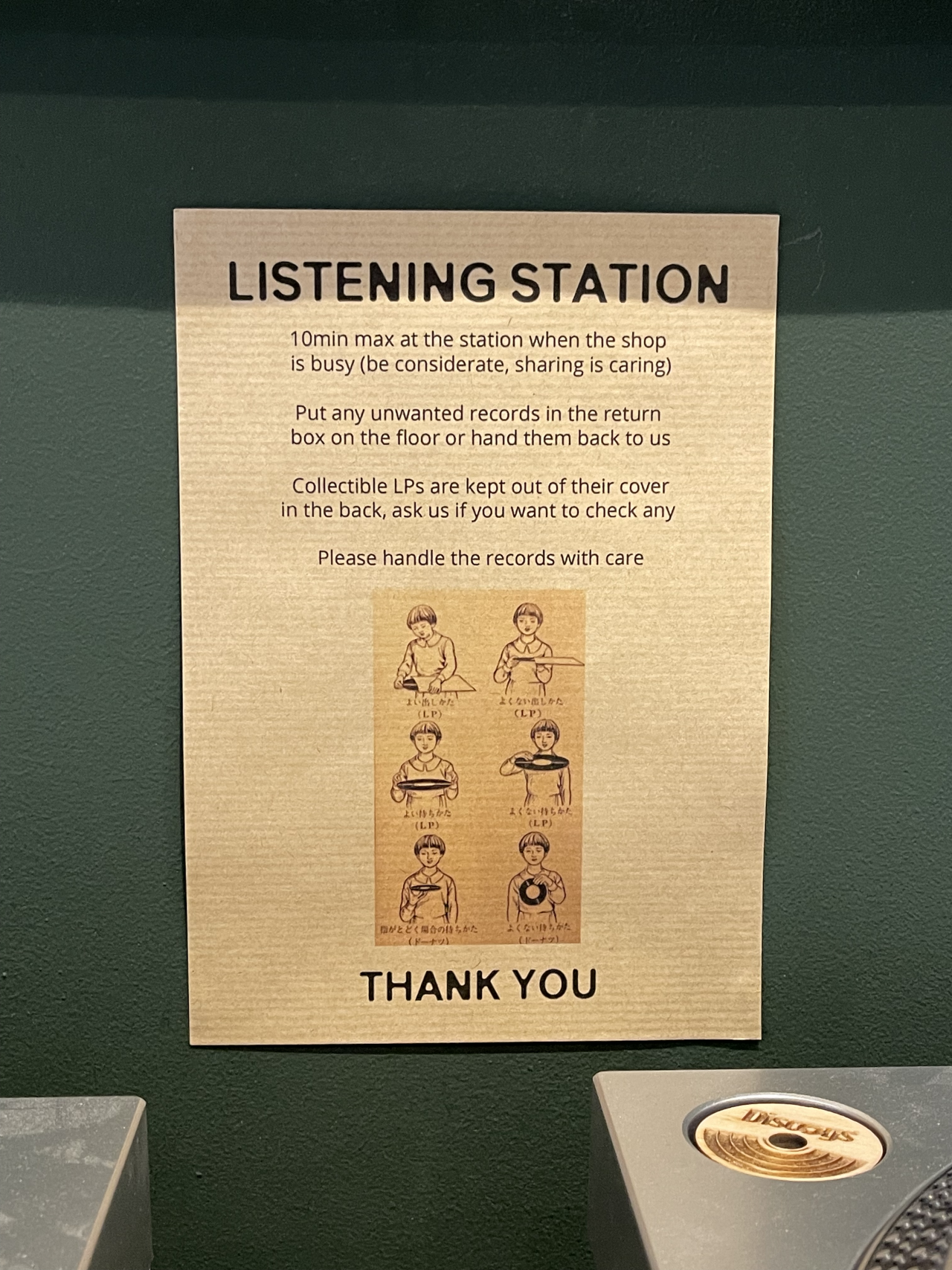 One such compilation is Time Capsule Records' Anime & Manga Synth Pop Soundtracks 1984​-​1990 which Rintaro actually helped with curating. "Kay wanted me to dig through 100s of records and come up with the good tracks," Rintaro explains. To Rintaro, compilations serving as a British audience's entry point to Japanese music is understandable. "For them to deal with the original Japanese records is difficult, as it's all in Japanese. For me, it's fun but there is a lot of music to sort through".
Deep diving and curation is vital to the running of VDS. An ongoing dialogue with the store's Tokyo office informs its stock choices and ensures a thorough, specialist knowledge of Japanese vinyl. "Every week, [the Tokyo office] gets huge amounts of records into the warehouse and they spend a lot of time digging through it, seeing what's worthless and keeping aside what's good," Scott says.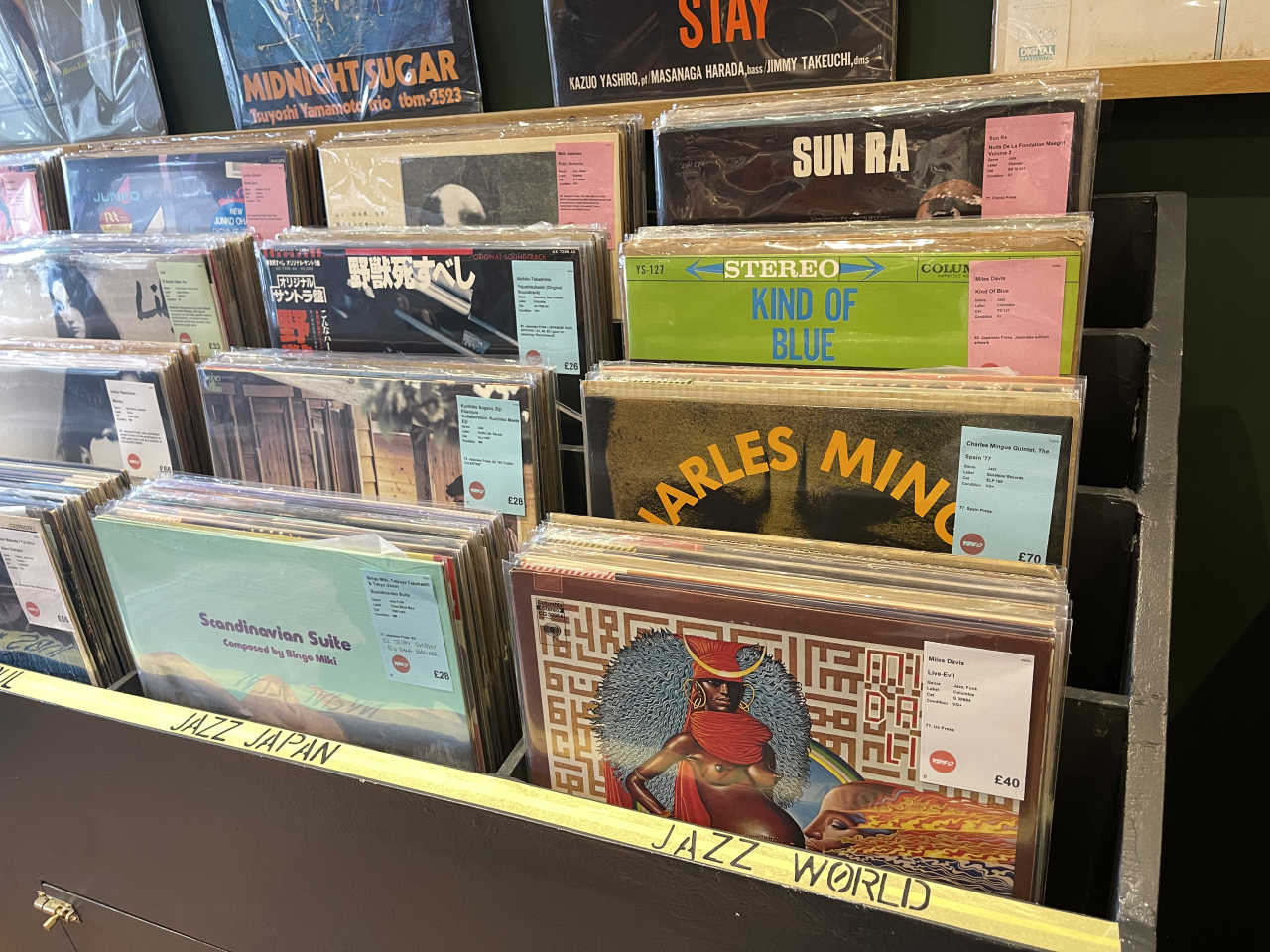 These records are split between the Tokyo office's Discogs store and online platforms, while they hold a selection for London. "Taro mainly curates what comes here," says Scott. "We spend lots of time on calls looking through records or talking about what people want. The challenge is to bring in enough stuff that people want but also have releases with more of our personality."
Despite its focus on Japanese music, VDS has a varied customer base. "Definitely every week a few Japanese customers come in and they say 'oh my god, I haven't seen this since I left home,' but the majority is people from London," Scott says. "It's all ages and social backgrounds, but I think it's because of the different types of music we have."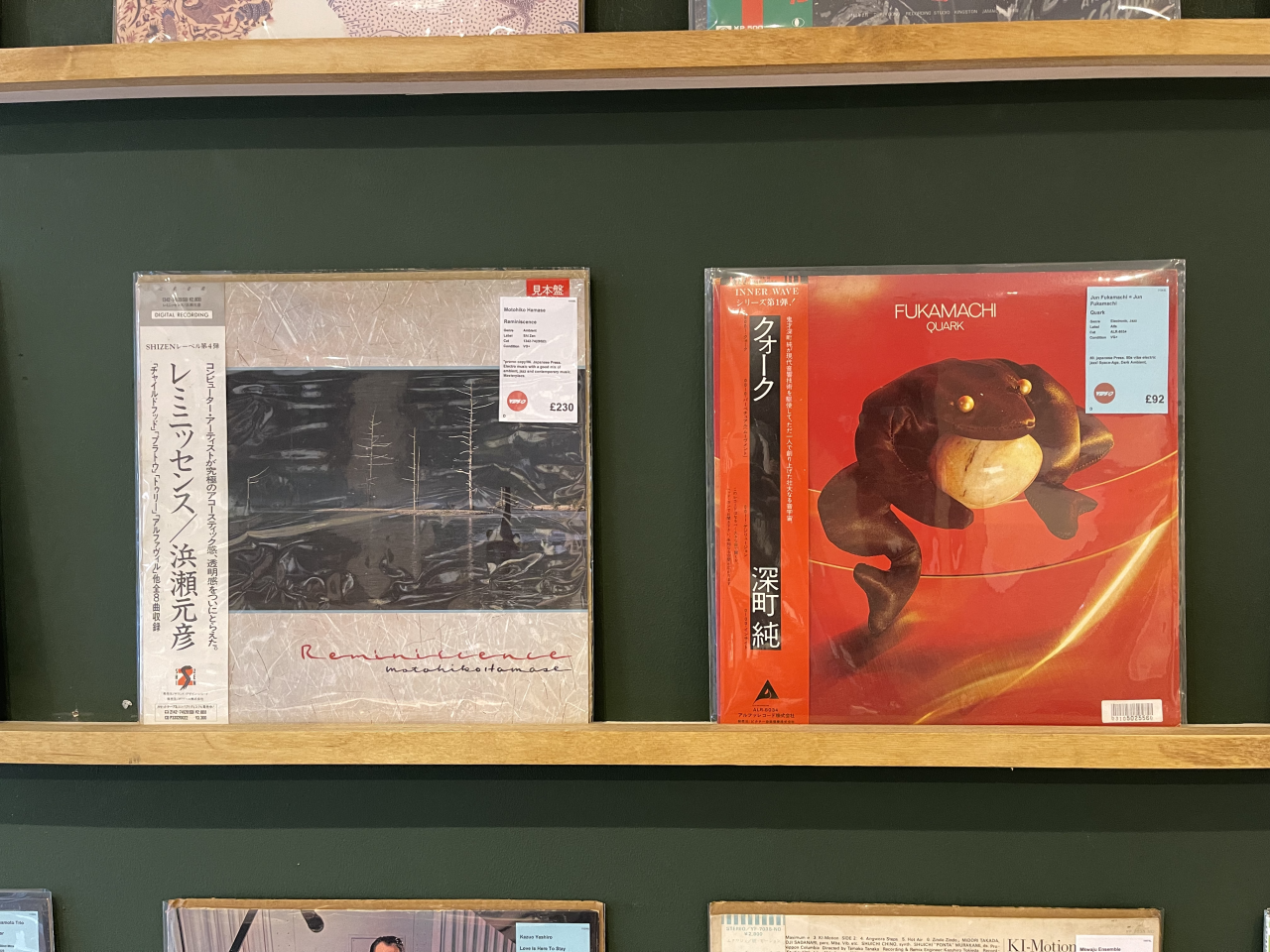 The pair assess that jazz and electronic bring in older and younger audiences, respectively, while the soul and funk offering appeals to everyone. The Columbia Road Flower Market crowd shakes things up each week. "Because of the location, there is a bit of a twist on Sundays".
Across all demographics, however, VDS gives Japanese music enthusiasts an opportunity to get the music they love at an affordable price. "Buying records from far away on Discogs costs a lot of money. It can be £30 delivery for one record," Rintaro says. As an alternative, VDS offers imported records without the huge price tag and with the social connection and community knowledge that is the lifeblood of a specialist record store.
Aside from selling records, VDS is moving towards hosting more events for its dedicated patrons. To date, the store has focused on primarily "listening events" but plans on expanding its repertoire. Now equipped with a full in-store streaming set-up and in discussions for festival performances in Japan, it will bring its specialisation to bigger audiences.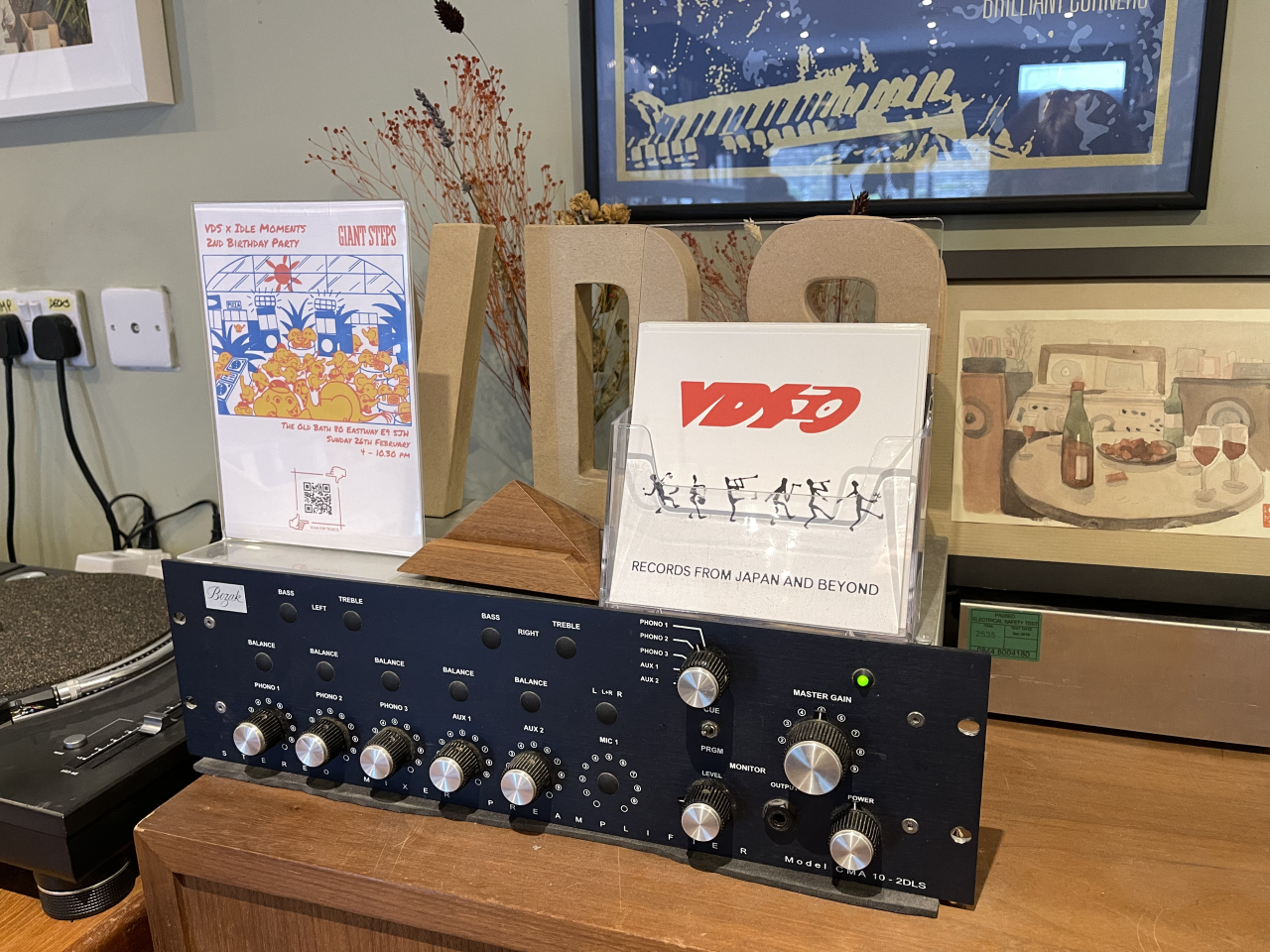 For Rintaro and Scott, the next step is supplementing the Tokyo office with a store. "People get confused," Rintaro laughs. "They're like 'your first shop was in London?' but we've only been selling online in Tokyo. We thought it was a bit generic to have a shop selling Japanese records in Japan, but now we want a space for listening alongside our office. It's going to be a meeting point for the community."
VDS London is located at 86 Columbia Road, London E2 7QB. Check out their selection at their Discogs and follow them on Instagram.
Photos: Becky Rogers