Matthew Herbert
The Wonder Original Soundtrack (Limited Edition)
Accidental Records
In stock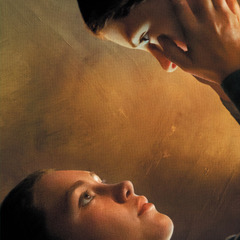 *Exclusive Vinyl Factory Special Edition
*Pressed on 200g super-heavyweight vinyl
*Includes hand-numbered Vinyl Factory Certificate of Authenticity which includes details of the specific EMI 1400 vinyl press and operator that pressed this edition.
*Wrapped in branded Vinyl Factory belly band.
*Edition of 100 copies
*Release Date : 31/03/23
1862, 13 years after the Great Famine…
An English Nightingale Nurse Lib Wright (Florence Pugh) is called to the Irish Midlands by a devout community to conduct a 15-day examination over one of their own. Anna O'Donnell (Kíla Lord Cassidy) is an 11-year-old girl who claims not to have eaten for four months, surviving miraculously on "manna from heaven". As Anna's health rapidly deteriorates, Lib is determined to unearth the truth, challenging the faith of a community that would prefer to stay believing.
Matthew Herbert is an award-winning composer. His artistic works extend from celebrated albums (Bodily Functions, One Pig) to scores for Oscar winning films (A Fantastic Woman, The Cave), including music for theatre, TV, video games, books, Broadway shows and art installations. He has performed as a DJ, as a solo artist, in venues from the Sydney Opera House to the Hollywood Bowl. He has remixed iconic artists including Quincy Jones, Serge Gainsbourg and Ennio Morricone; and collaborated regularly with acts from Björk to Dizzee Rascal.
This edition was pressed on 200-gram super-heavyweight vinyl on the benchmark EMI 1400 press at The Vinyl Factory in Hayes, UK. This limited run of 100 copies is hand-numbered on the inserted certificate of authenticity, which includes details of the specific machine and operator that pressed the record.