W.LV.S & JOEFARR
RAAR003
THE VINYL FACTORY / RAAR
In stock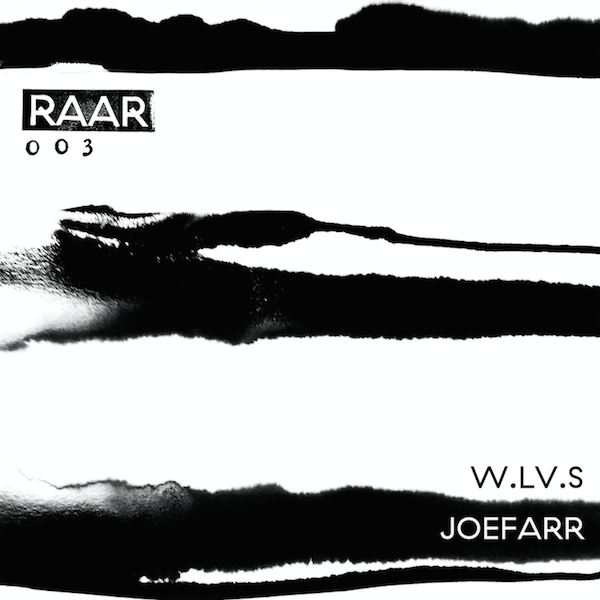 Sonic overtures from French techno supergroup, W.LV.S, and Bristol's prolific JoeFarr released on a limited edition vinyl run of 300, with screen printed artwork, on VF sub-label RAAR.
Electric Rescue (Möd3rn, Skryptöm, Cocoon, F Communications) and The Driver (aka Manu Le Malin, undisputed godfather of French Hardcore) go head to head as W.LV.S.  'With L' is a no-holds-barred future classic in two flavors: 'Aubervilliers' seething and ragged while 'Chaumont' exchanges rave synth for a demonic horn section to become entirely unhinged.
JoeFarr (BLOC, Turbo, Leisure System) is swiftly becoming one of the most exciting names in modern techno. 'For the Essence' is at once feral and emotive, raw percussion stomping headlong into distorted chords. 'No Secret' continues this trend as melancholy melodies sweep throughout; bottom heavy broken beats buckle the knees.
Tracklist:
A1. W.LV.S – WITH L (Chaumont mix)
A2. W.LV.S – WITH L (Aubervilliers mix)
B1. JoeFarr – For the Essence
B2. JoeFarr – No Secret