Duval Timothy
Brown Loop
Carrying Colour / The Vinyl Factory
SOLD OUT
Out of stock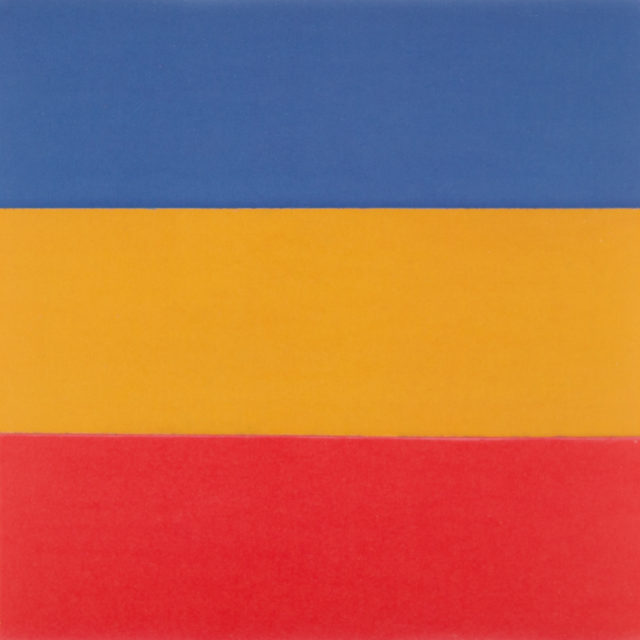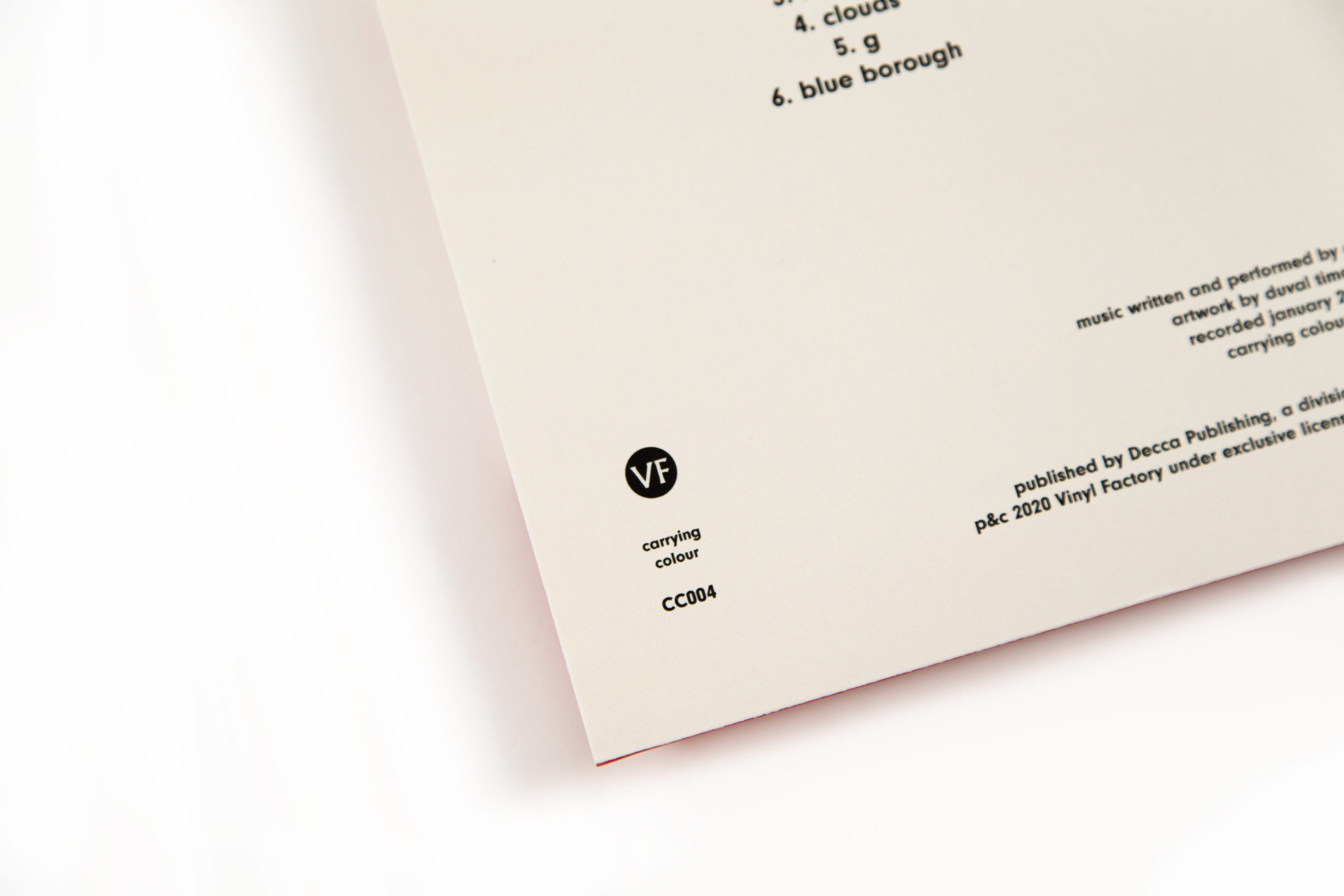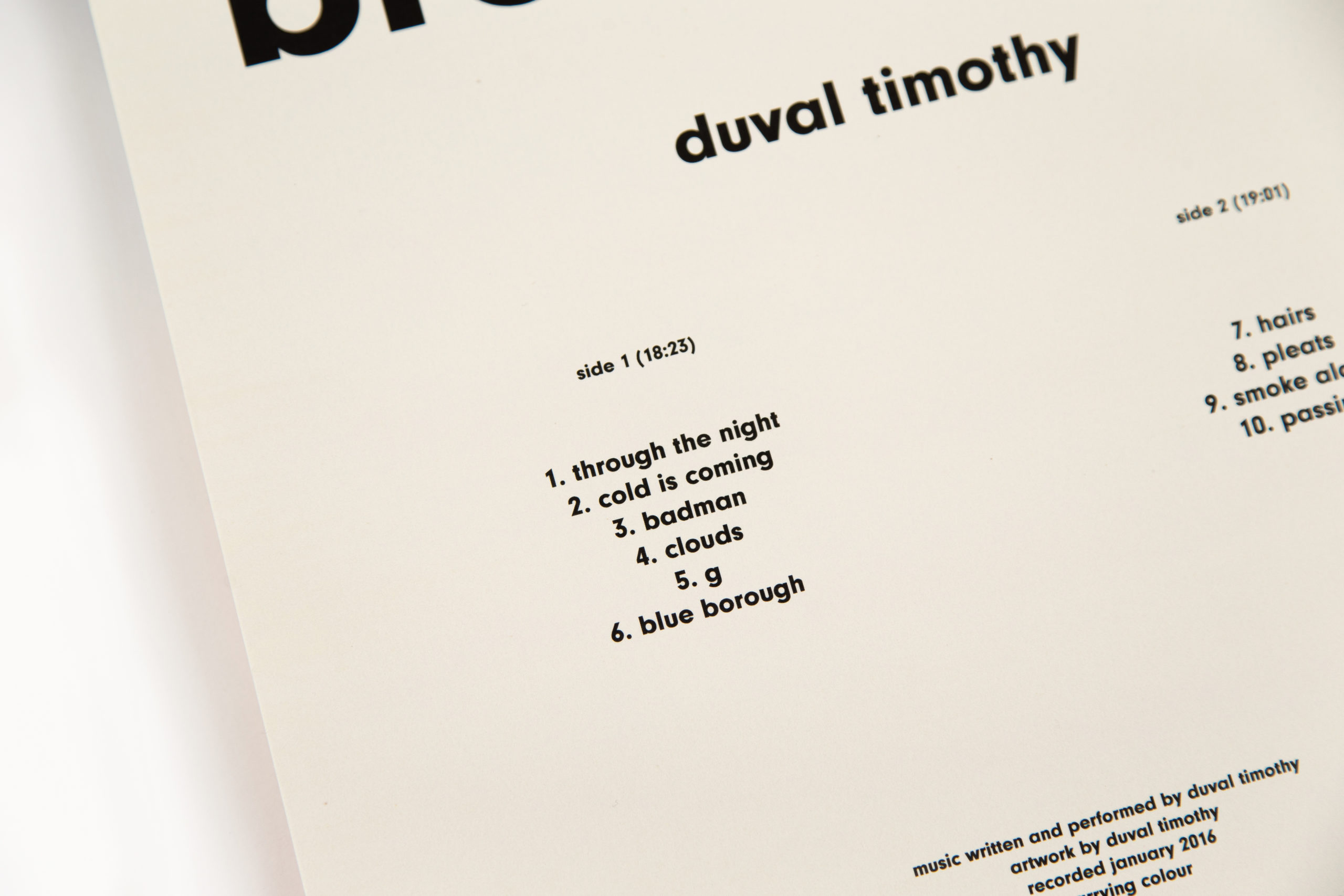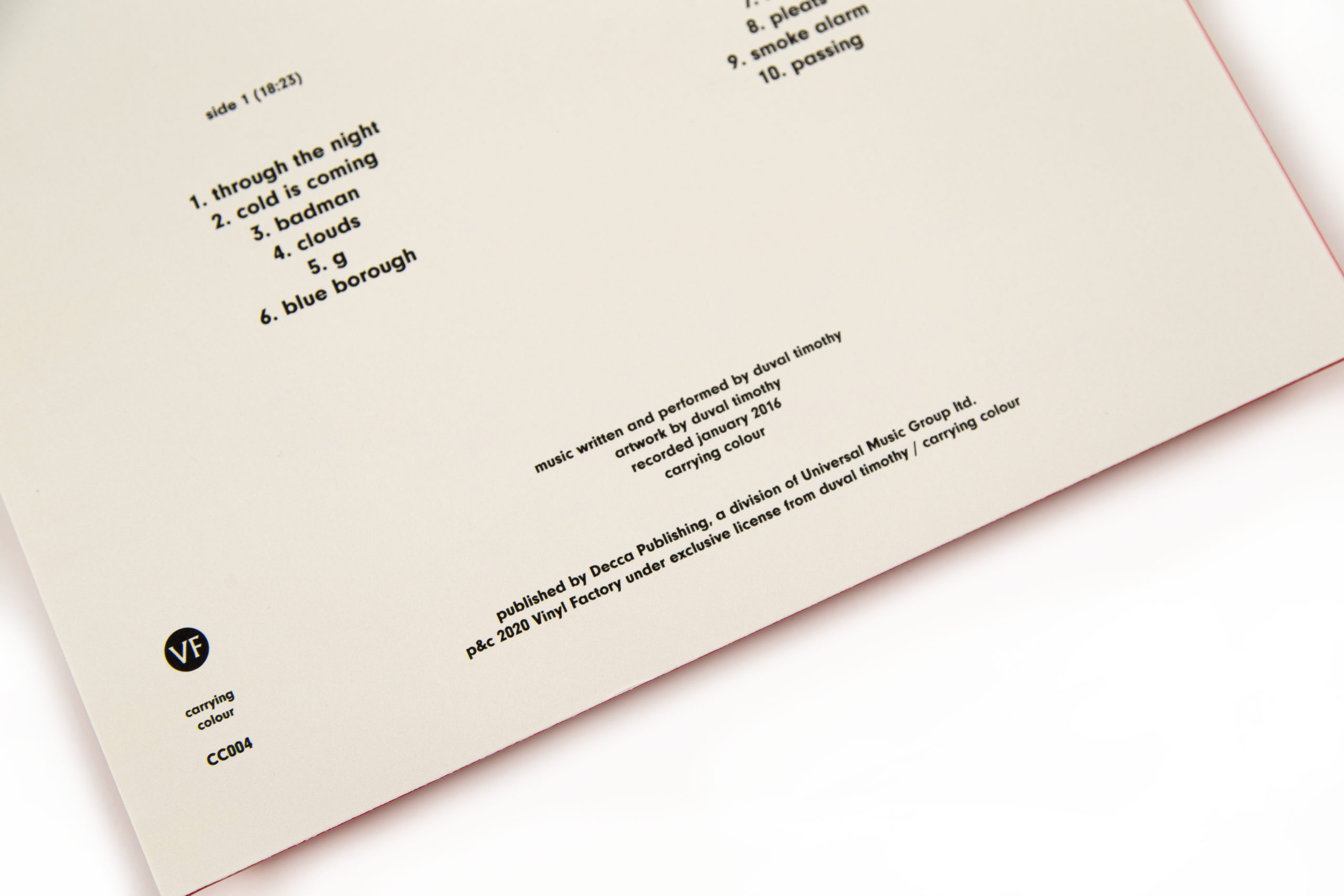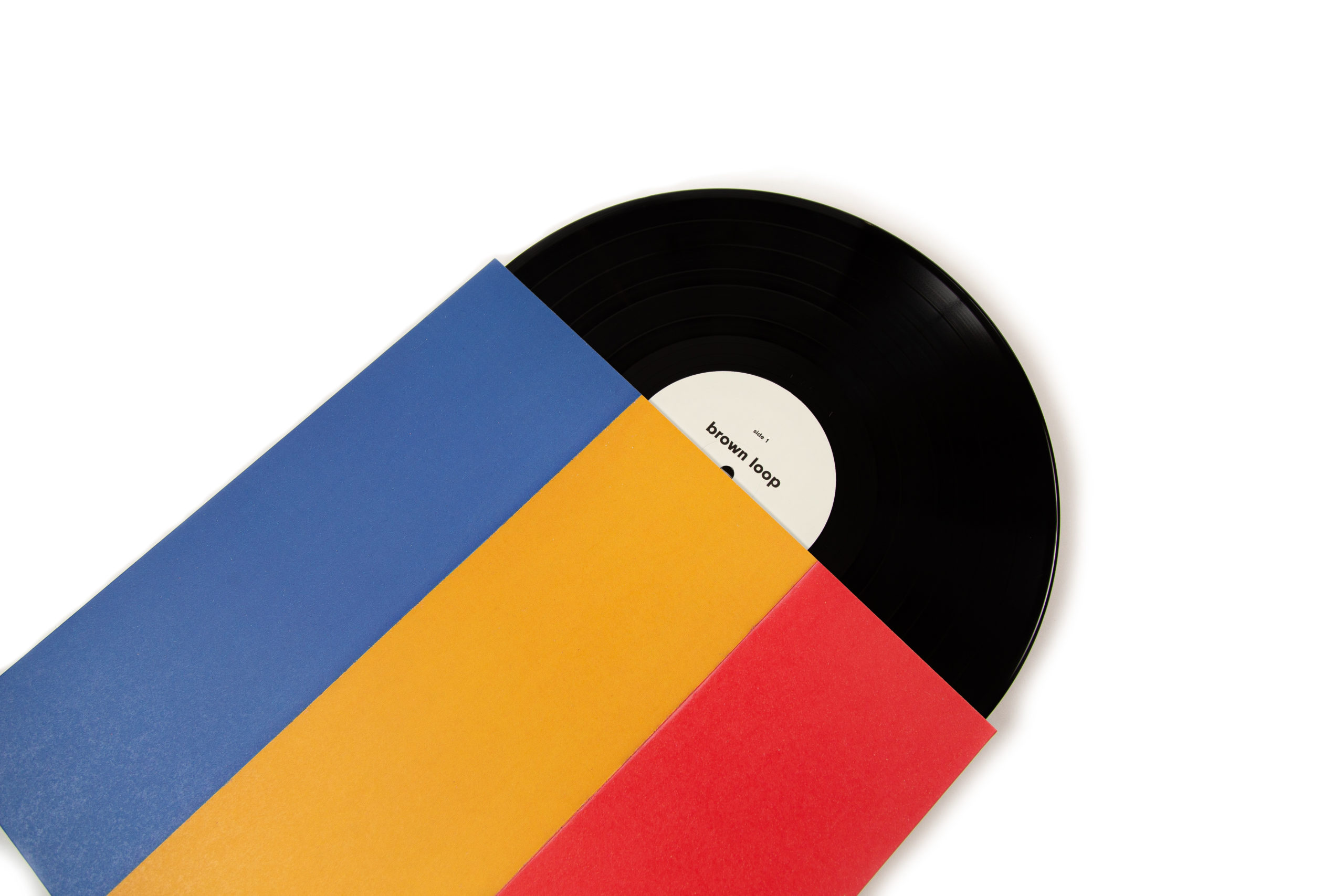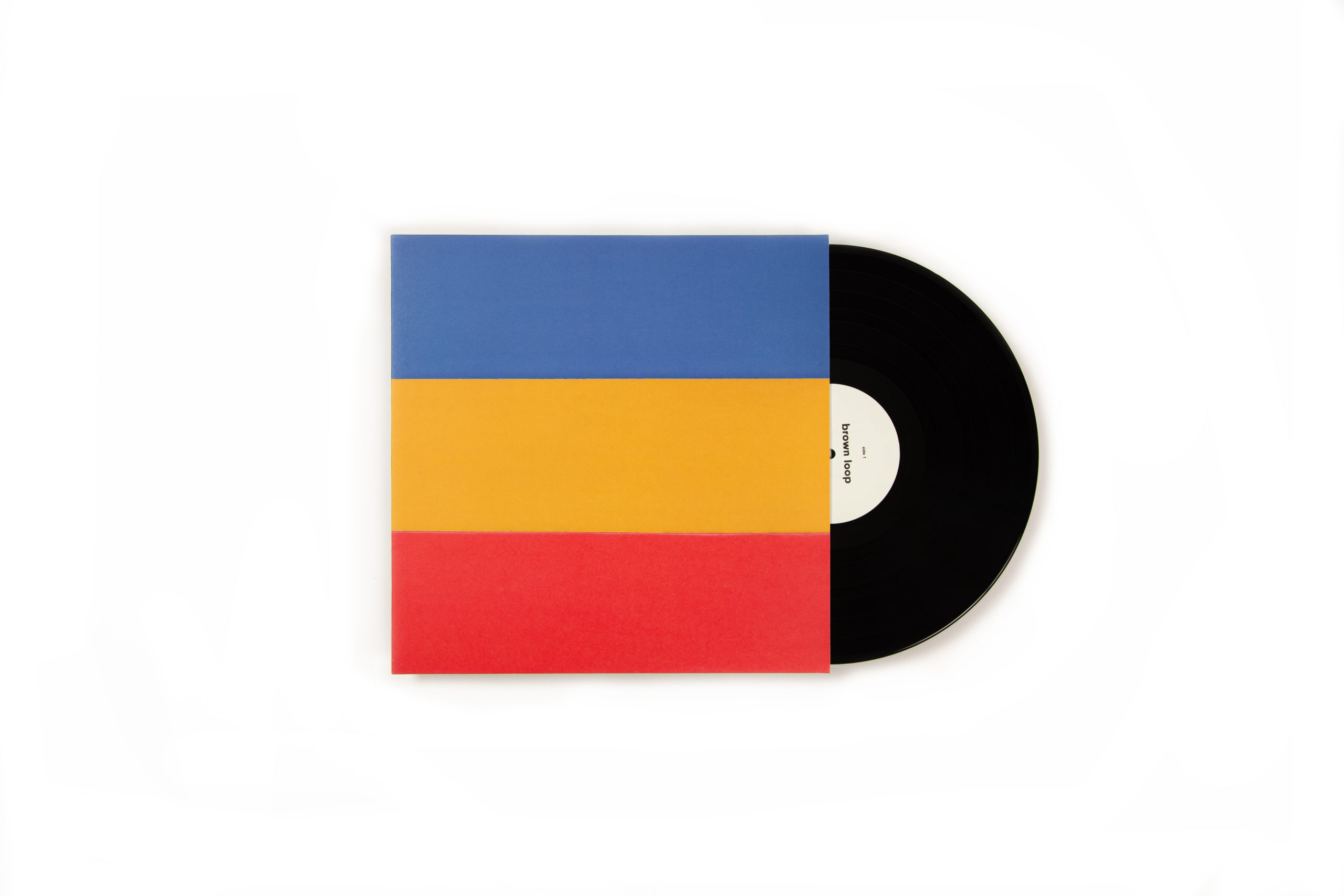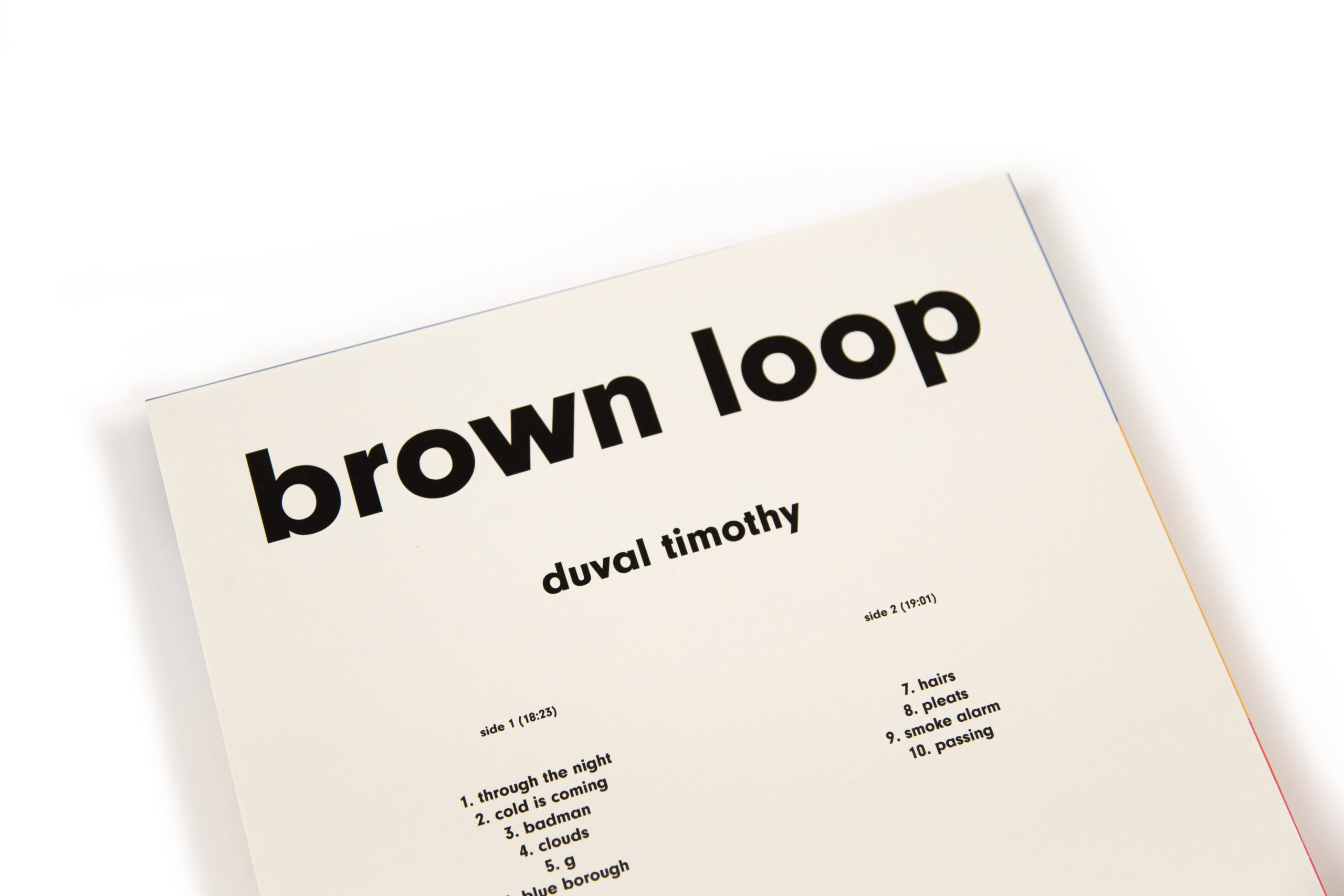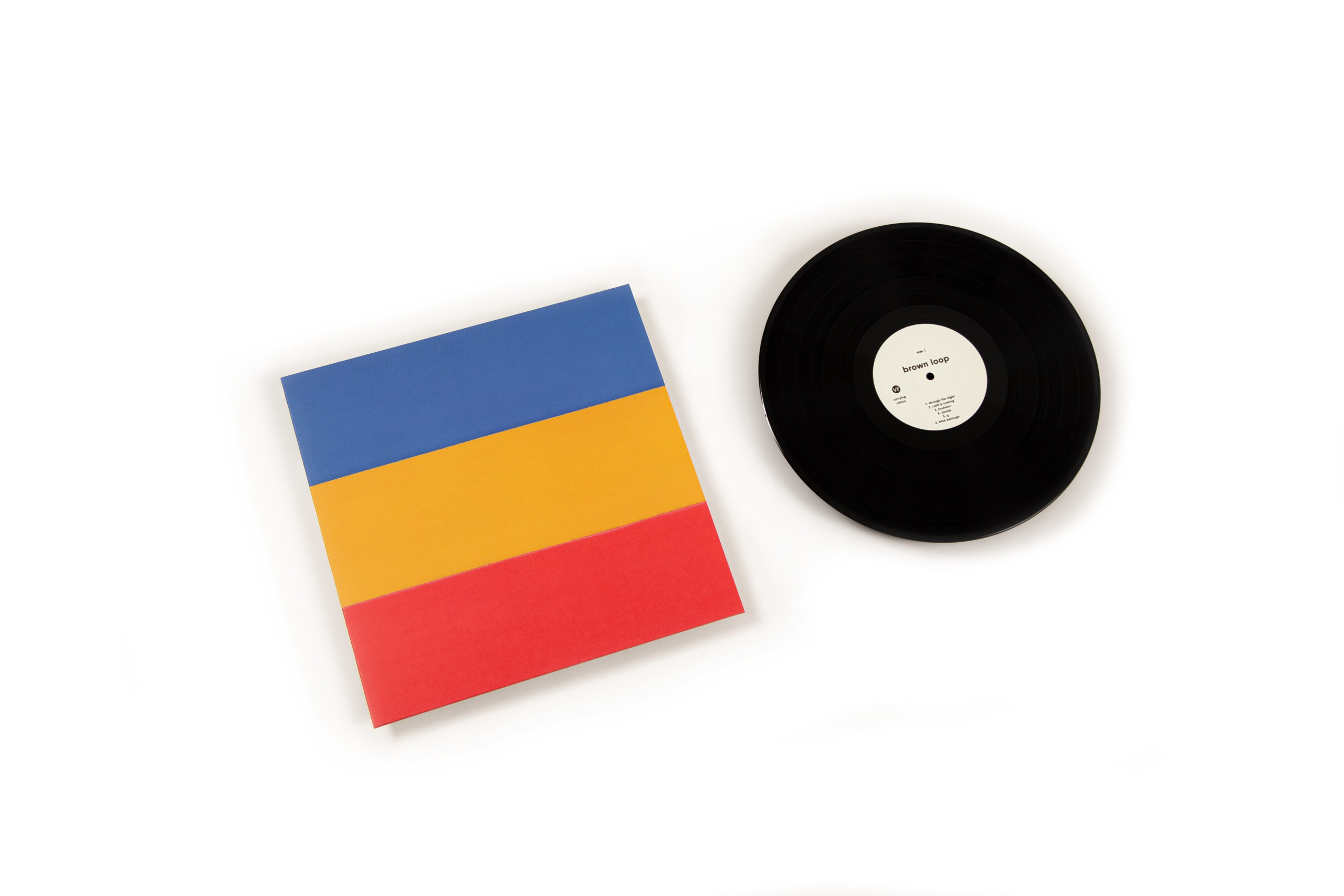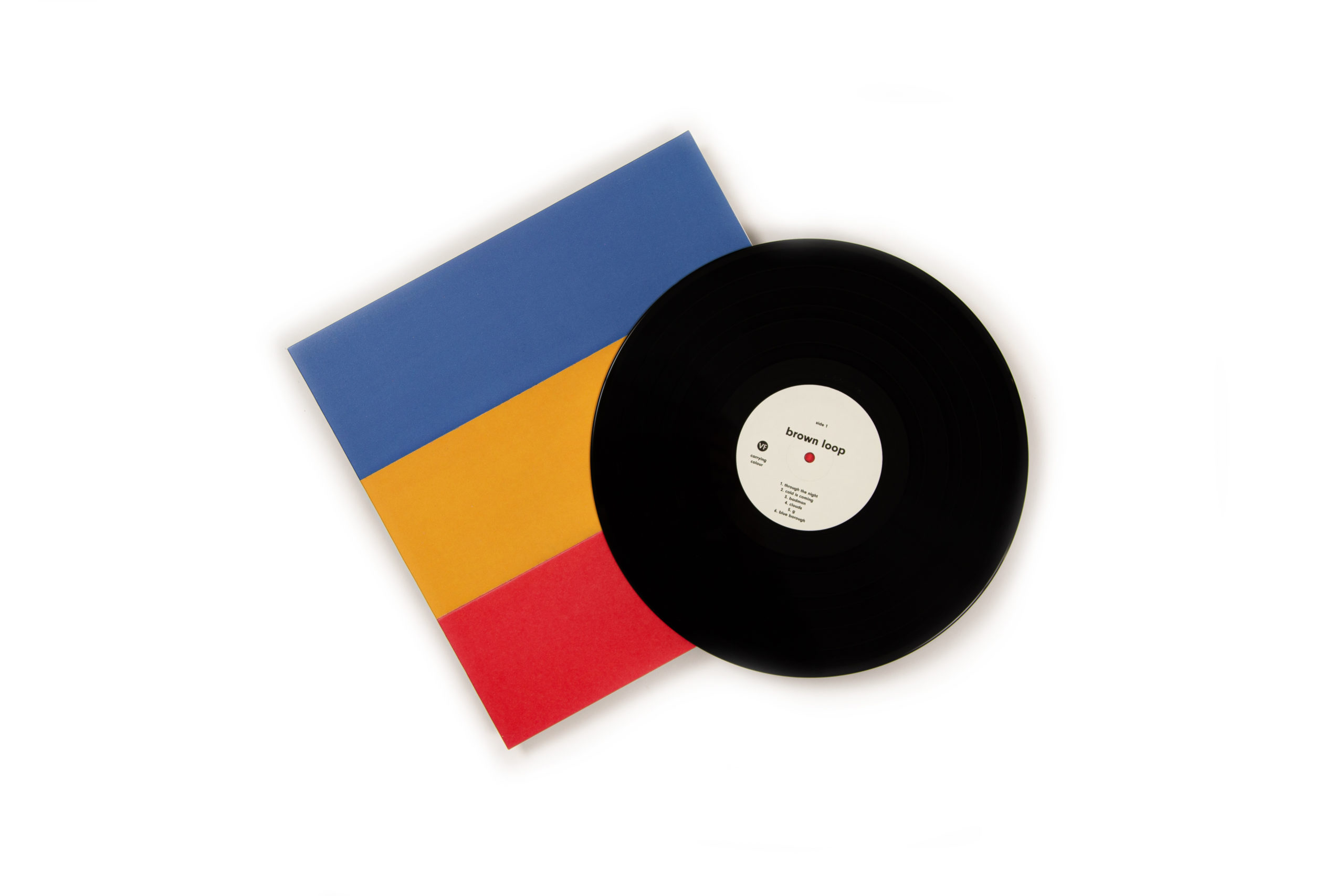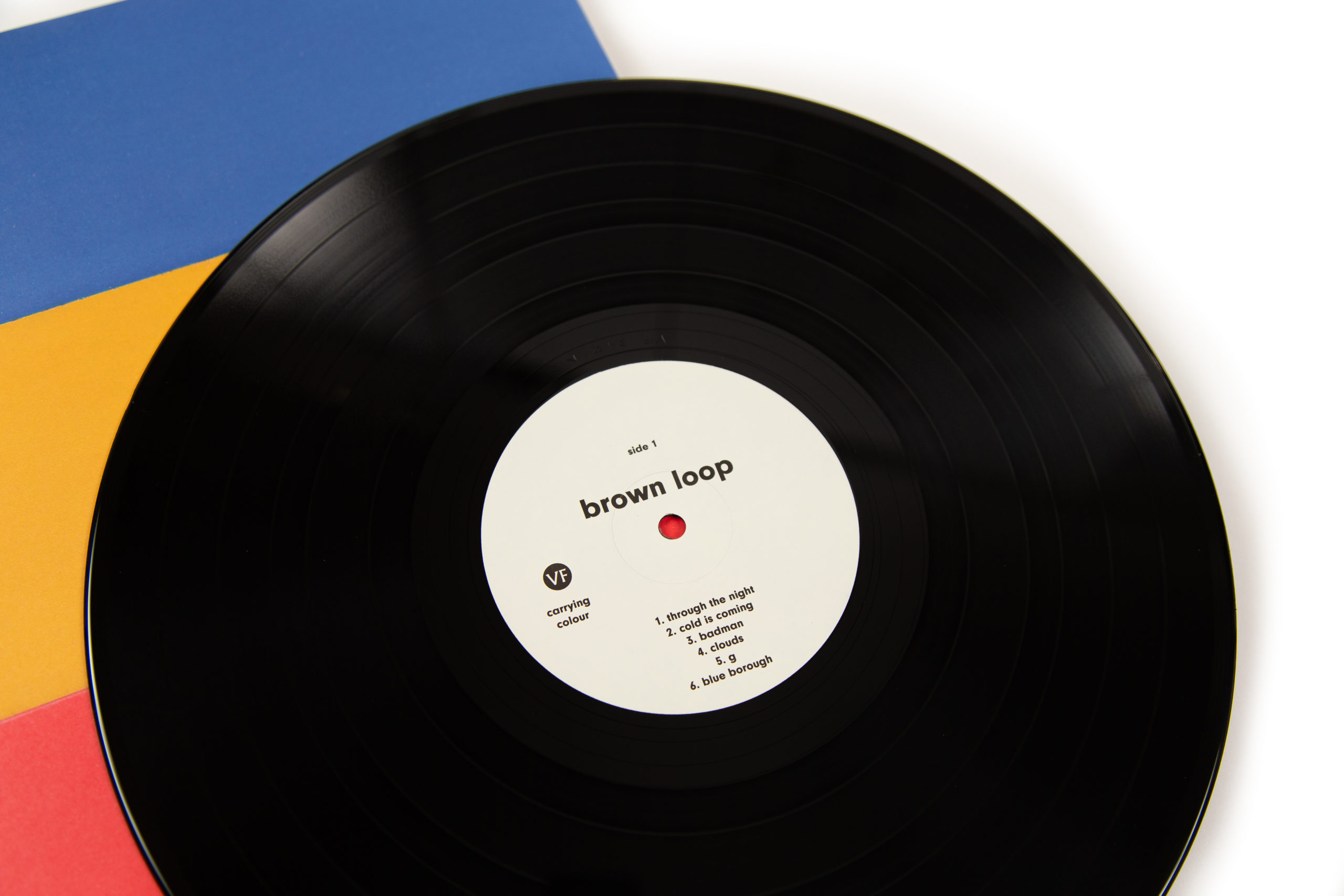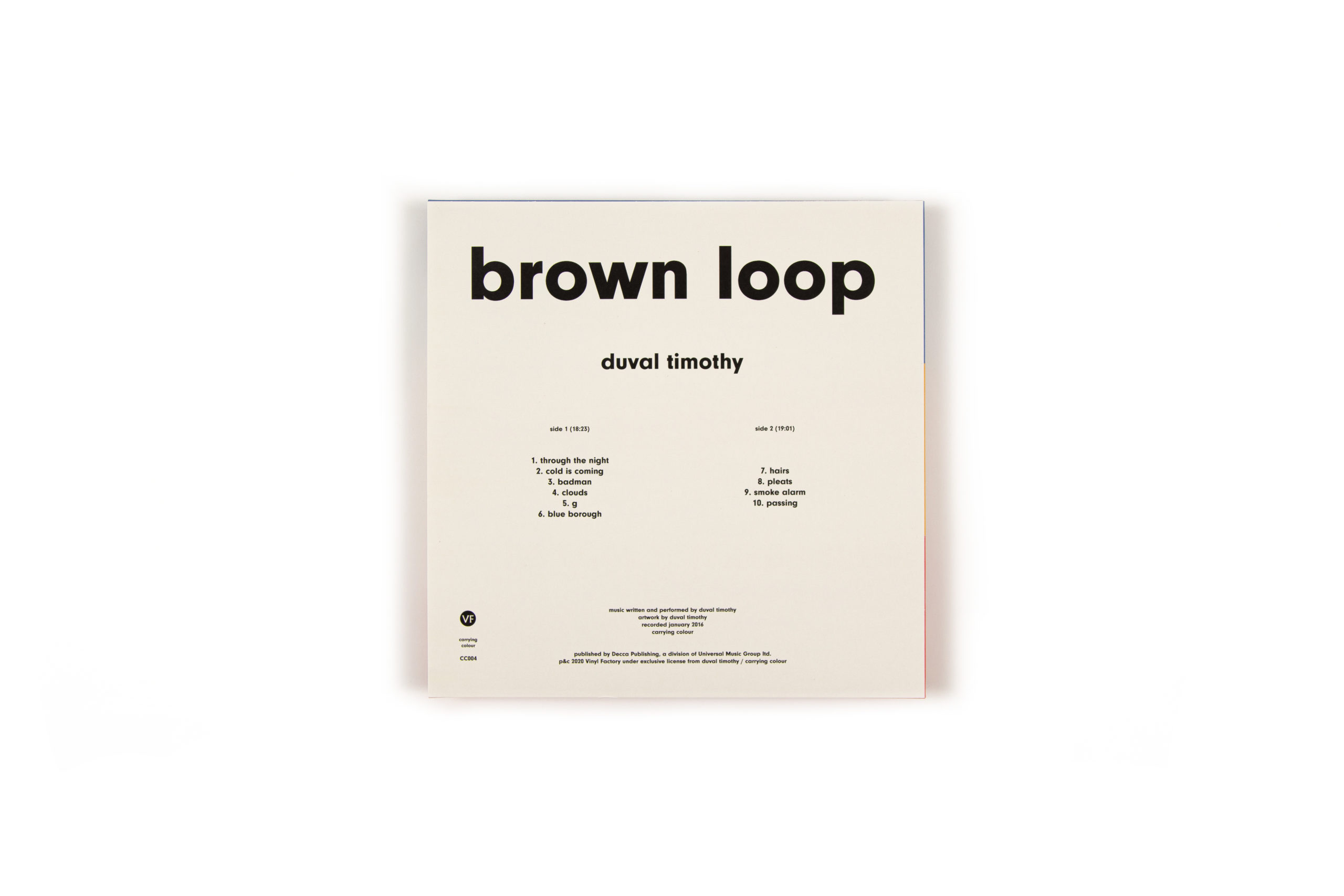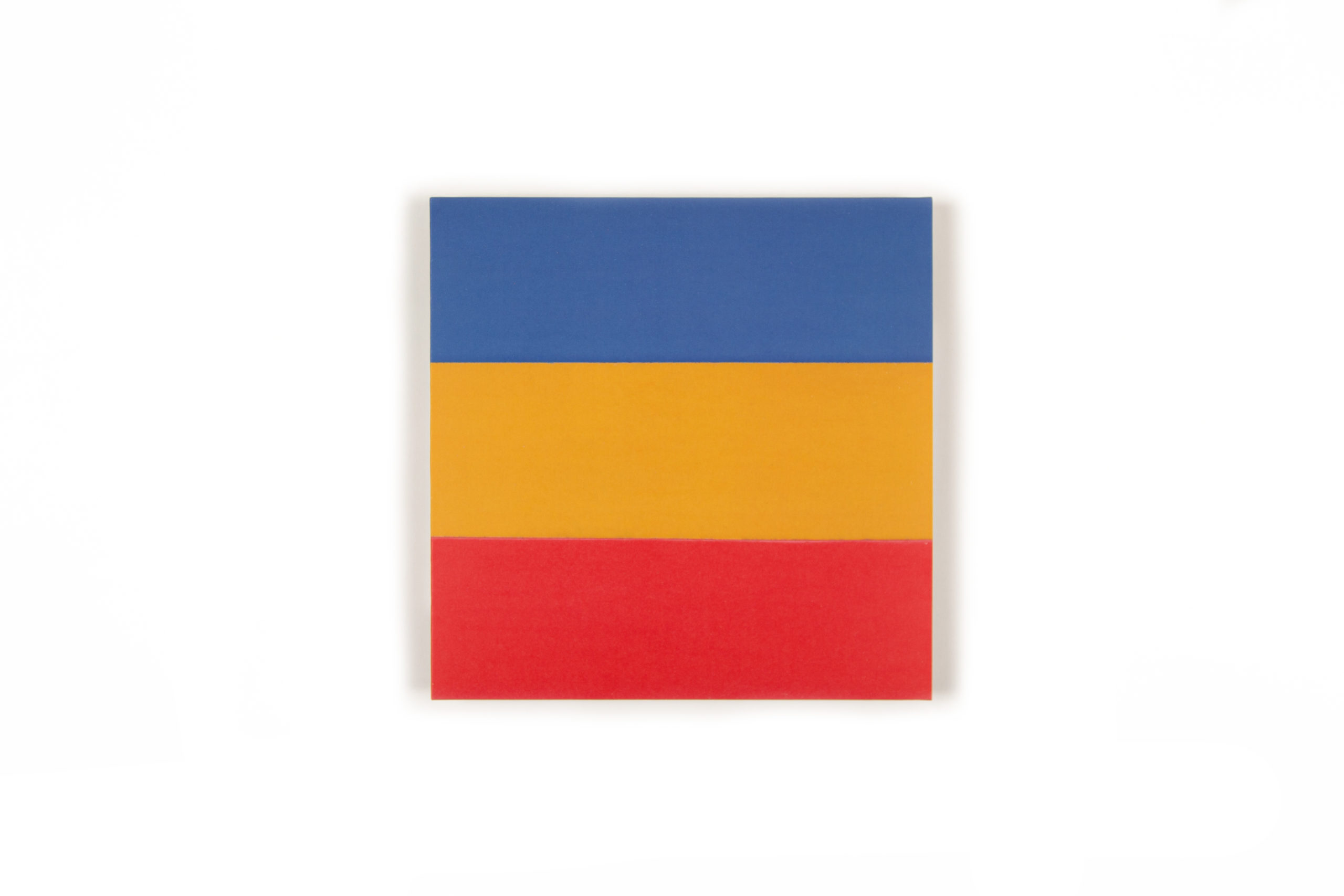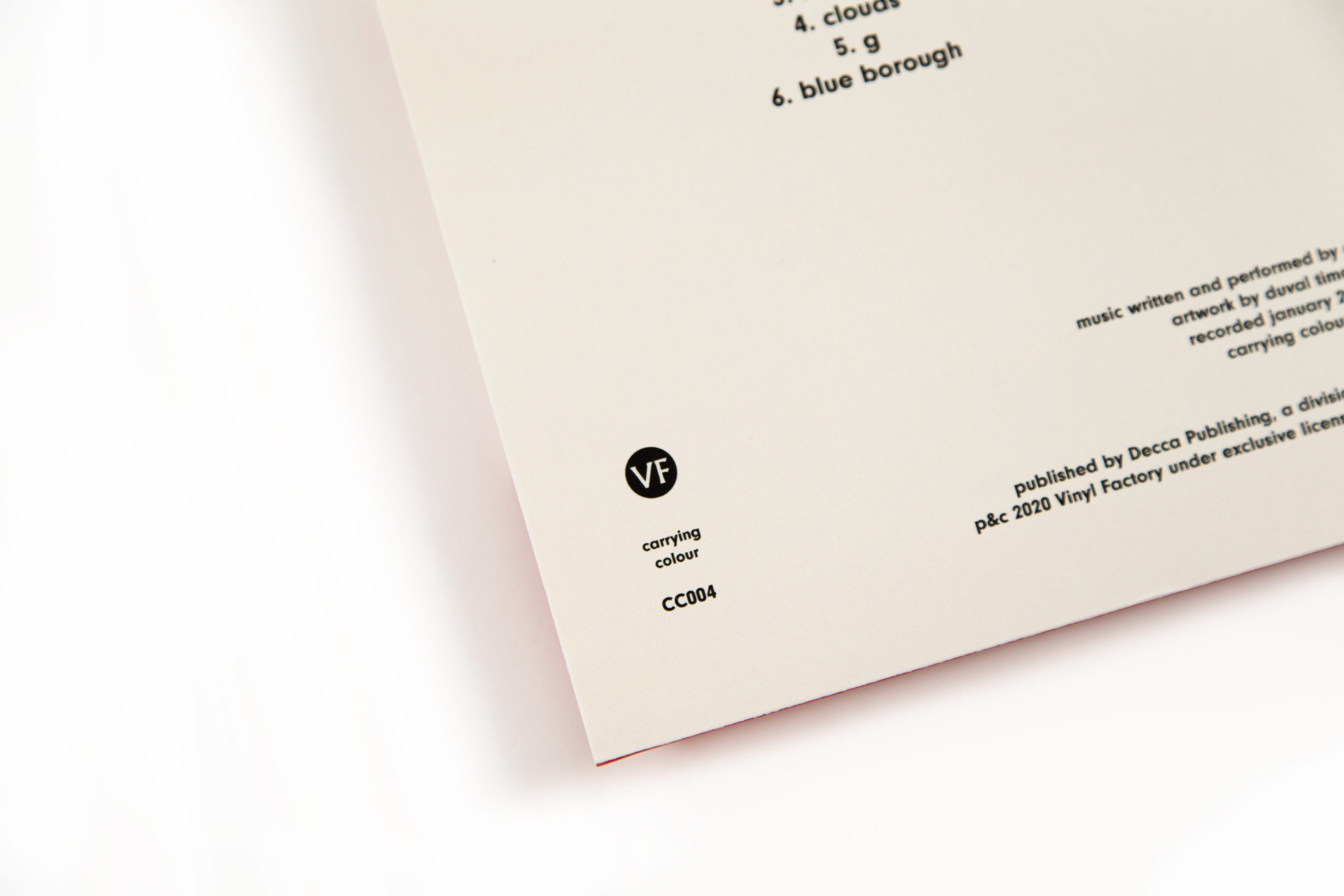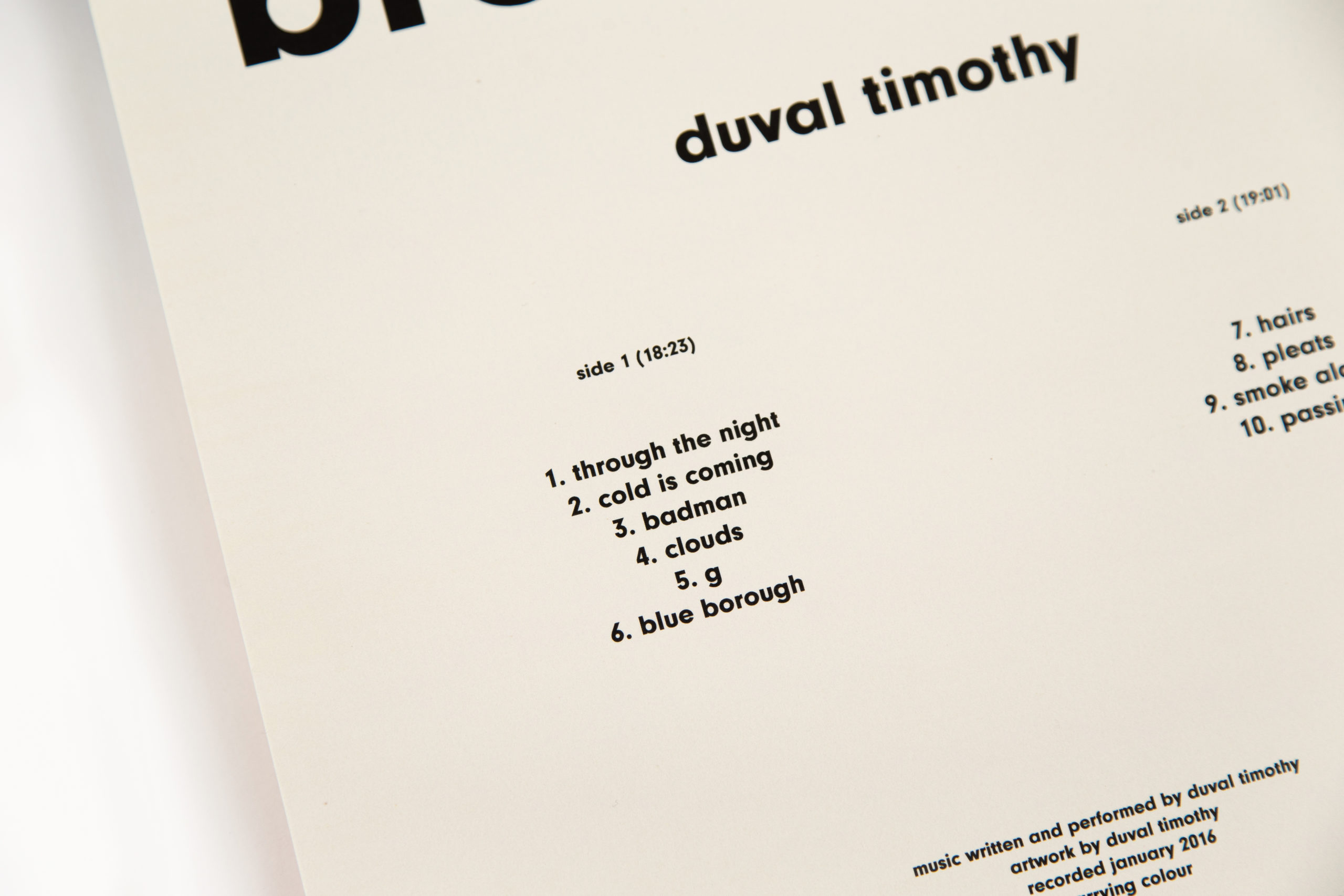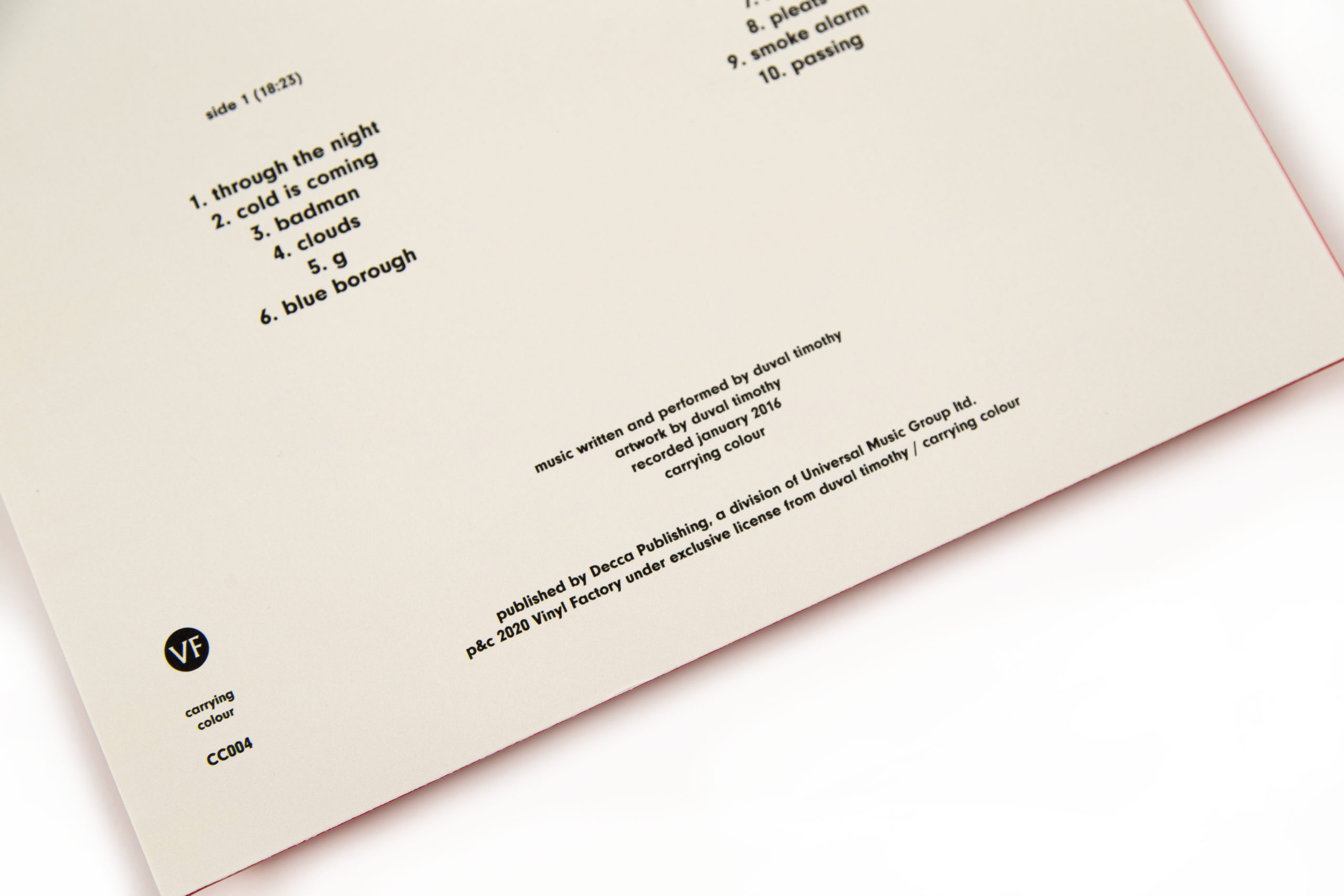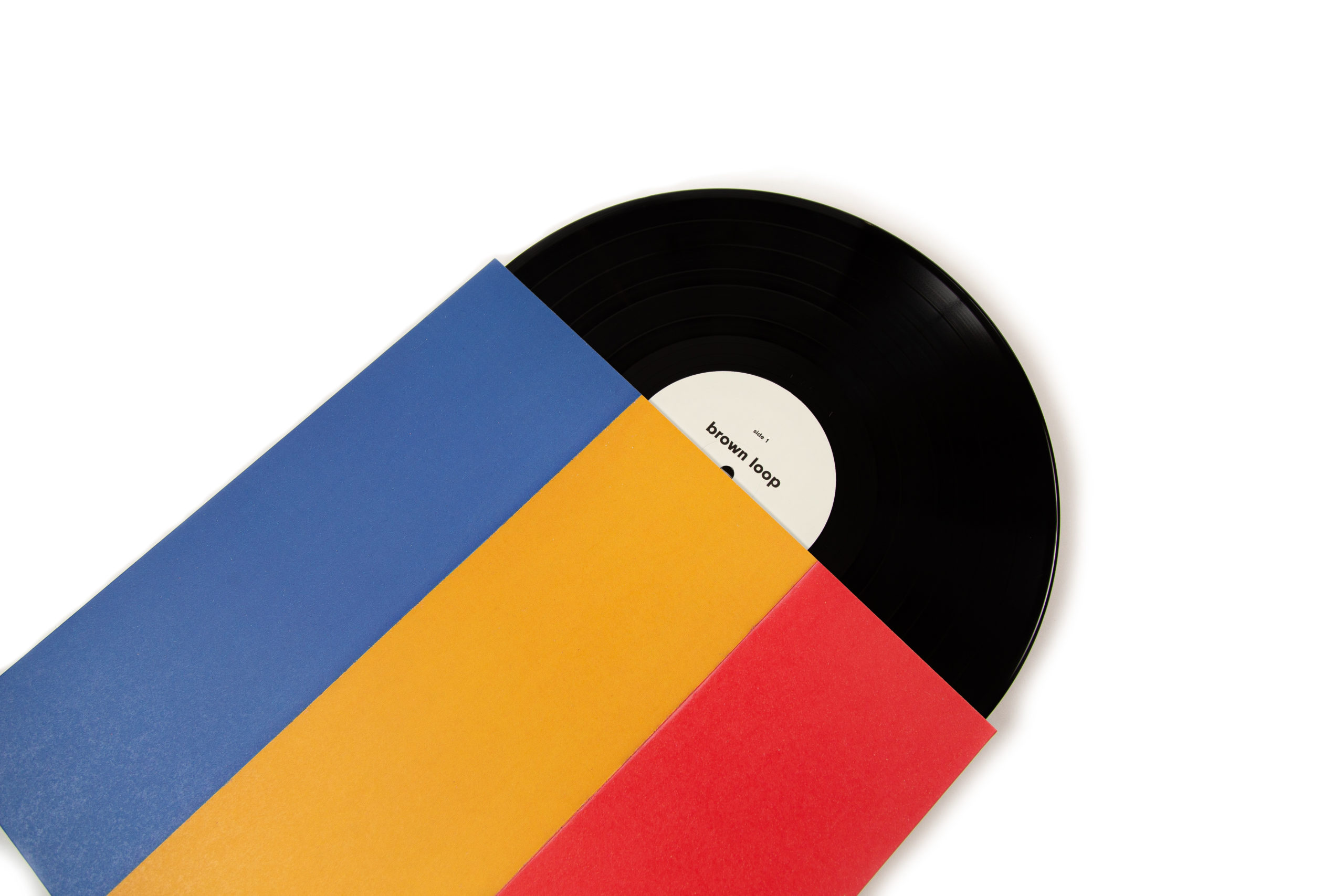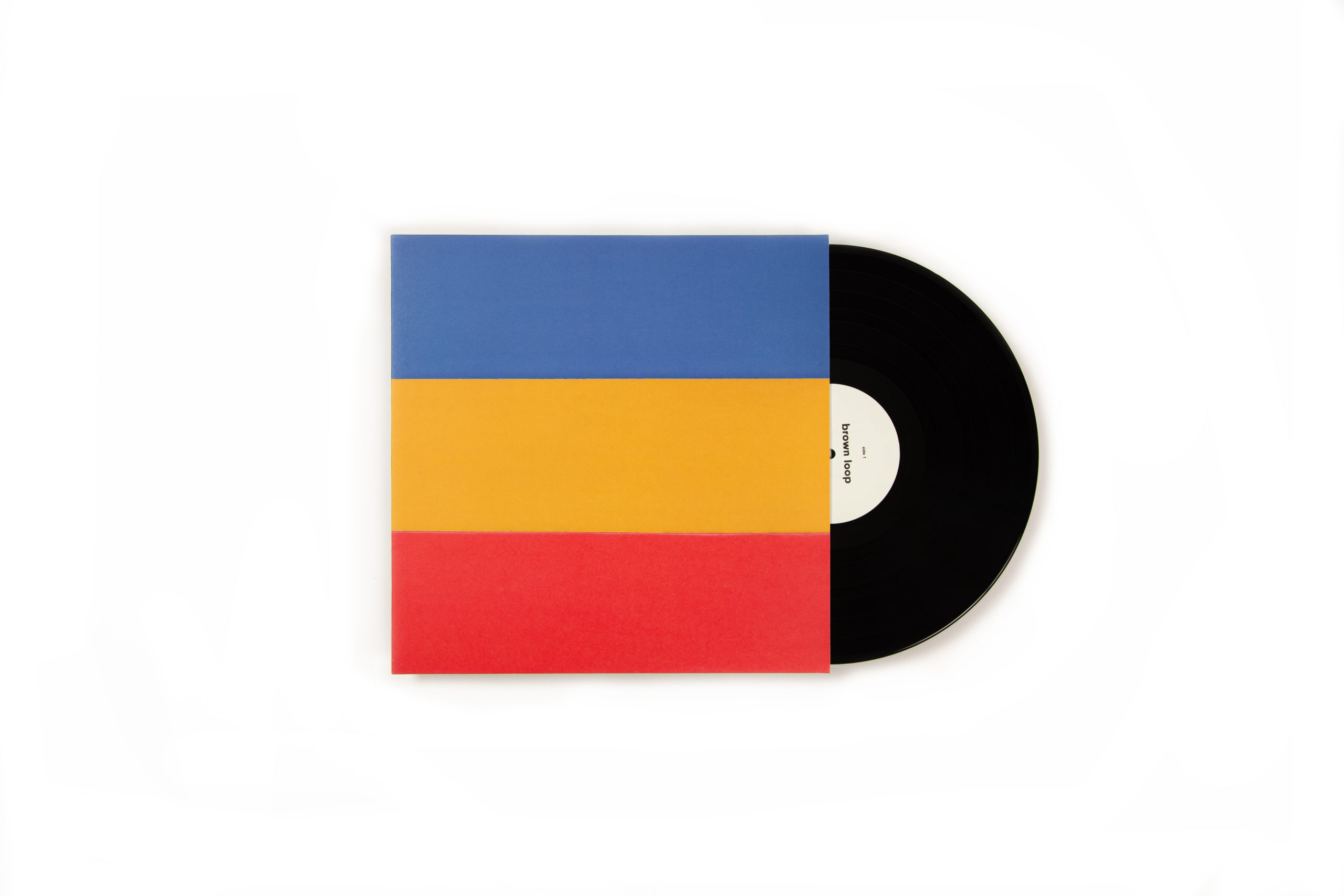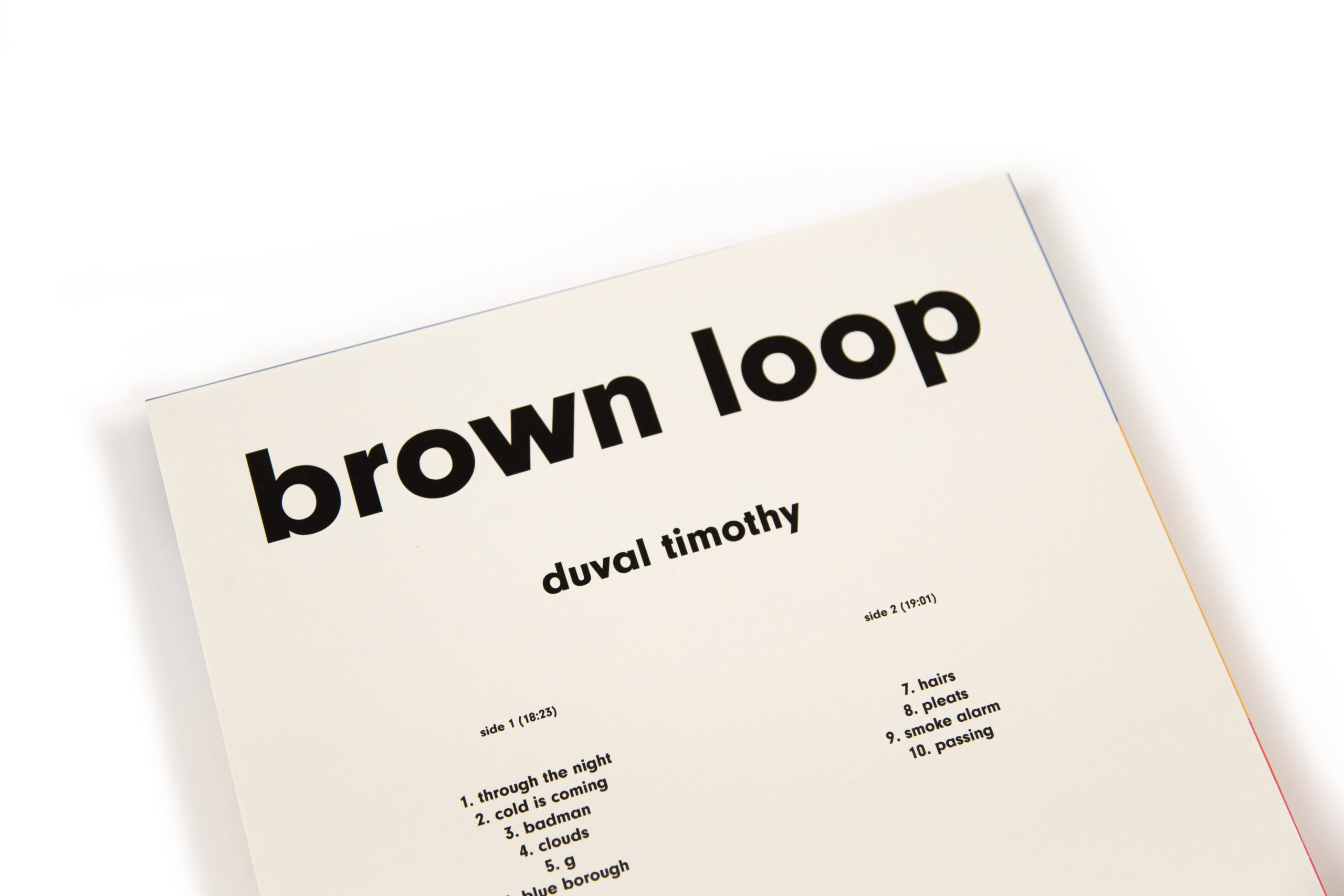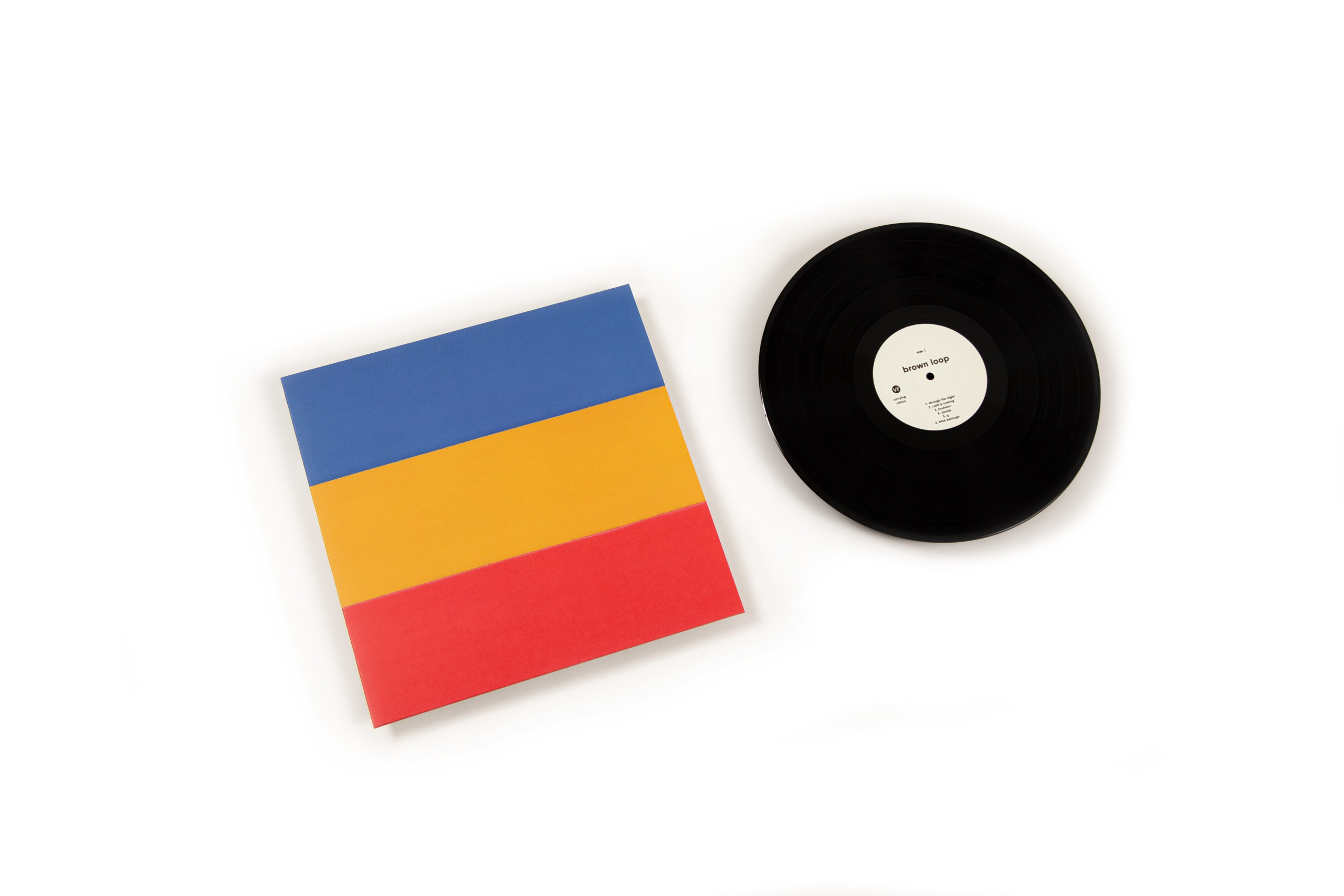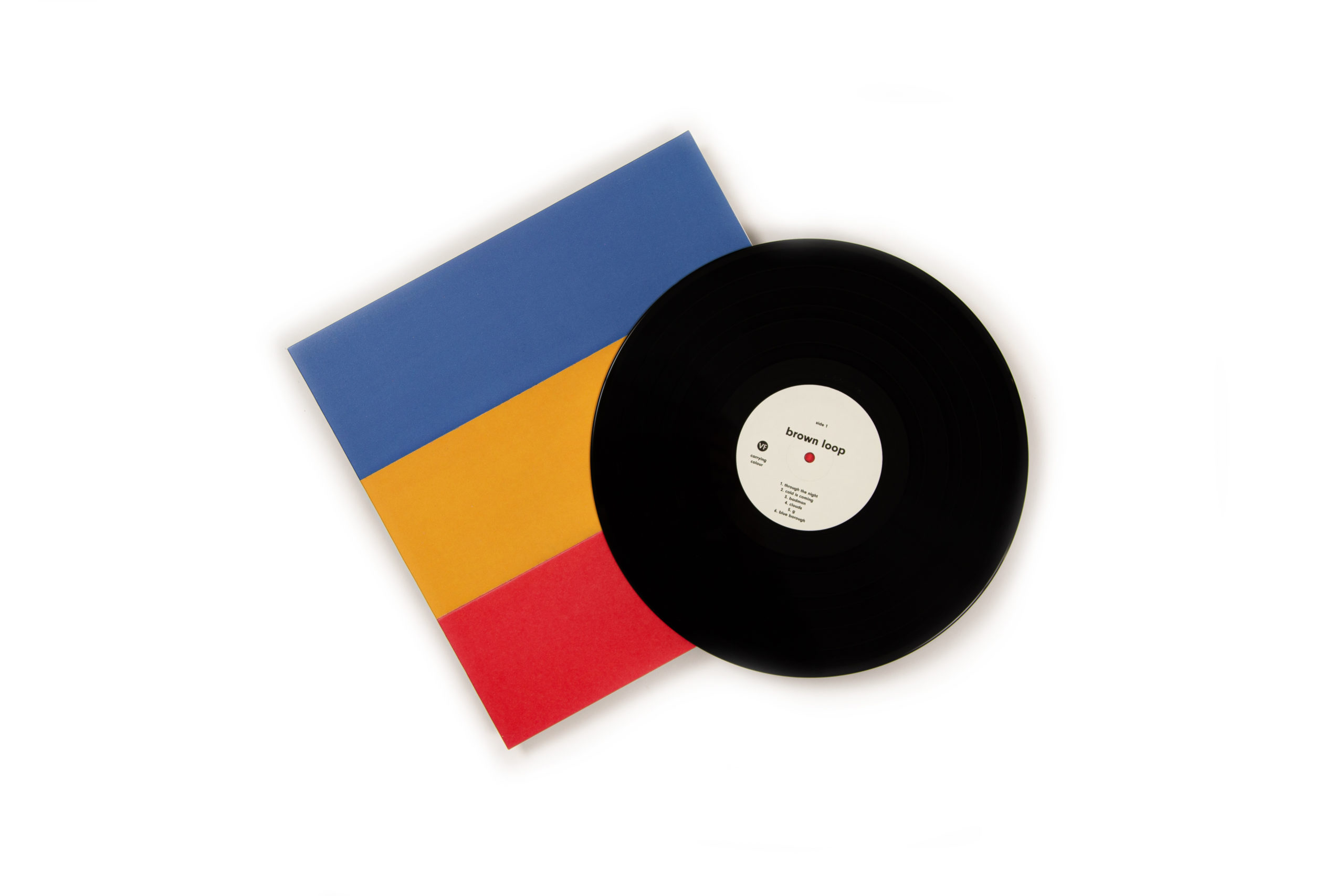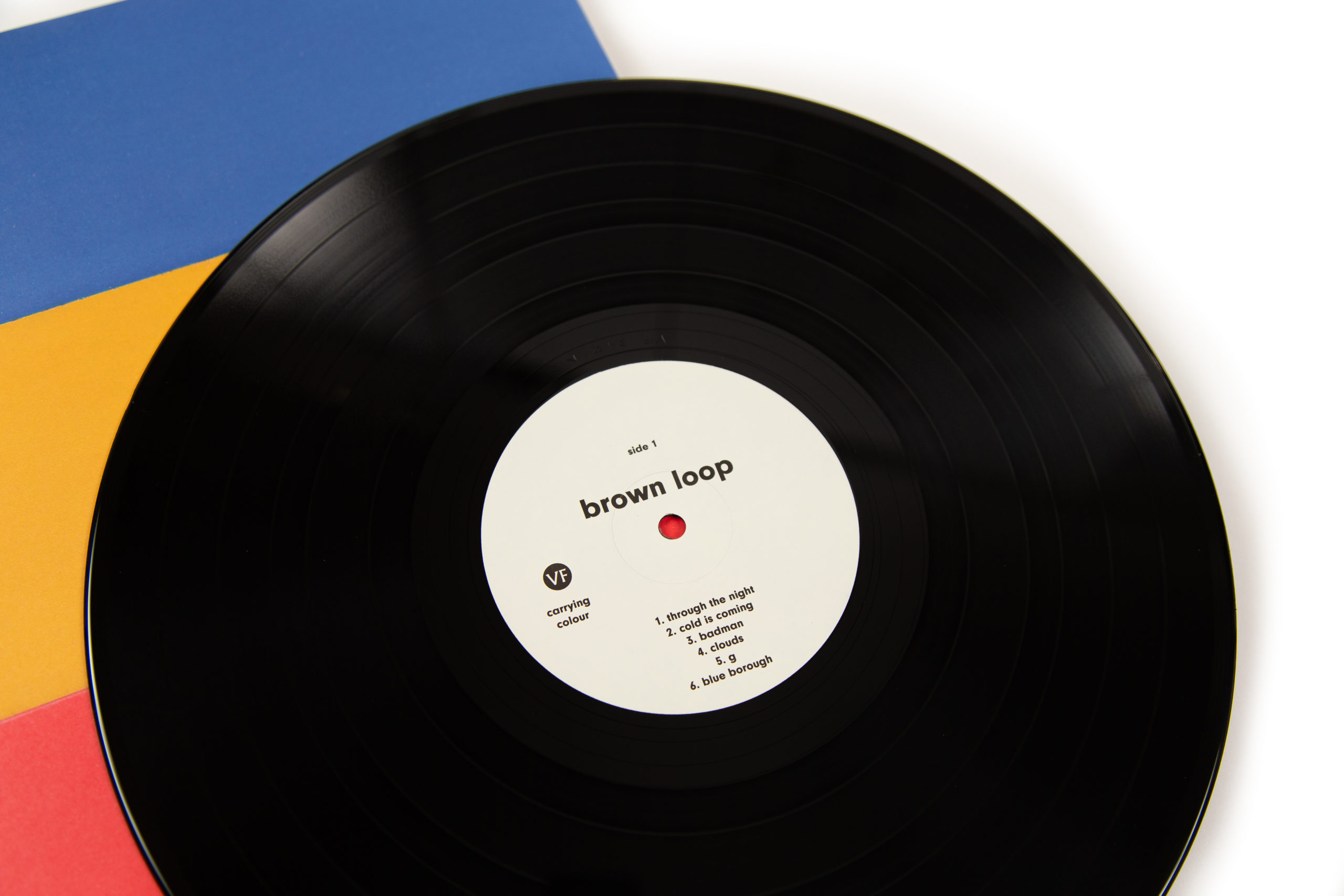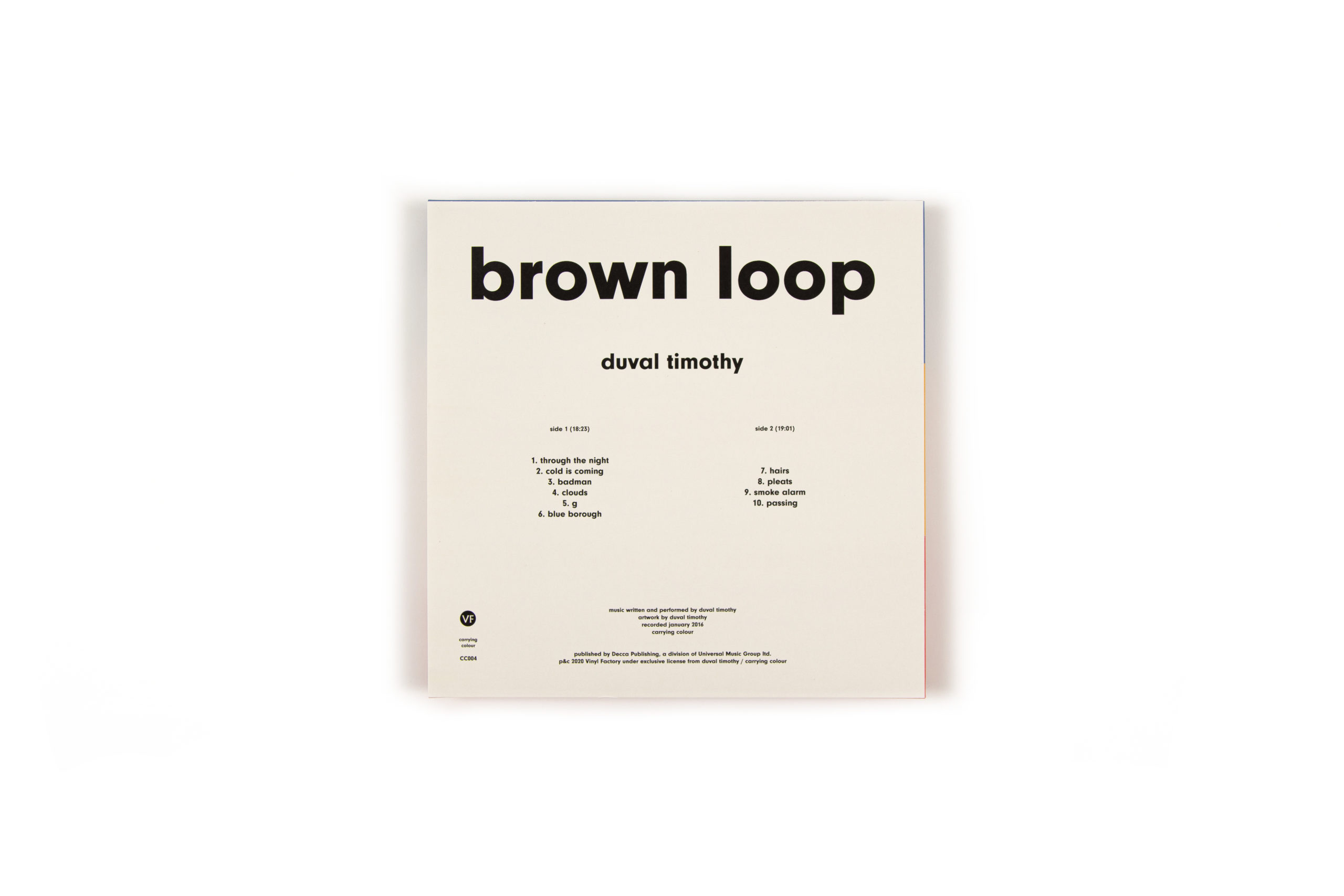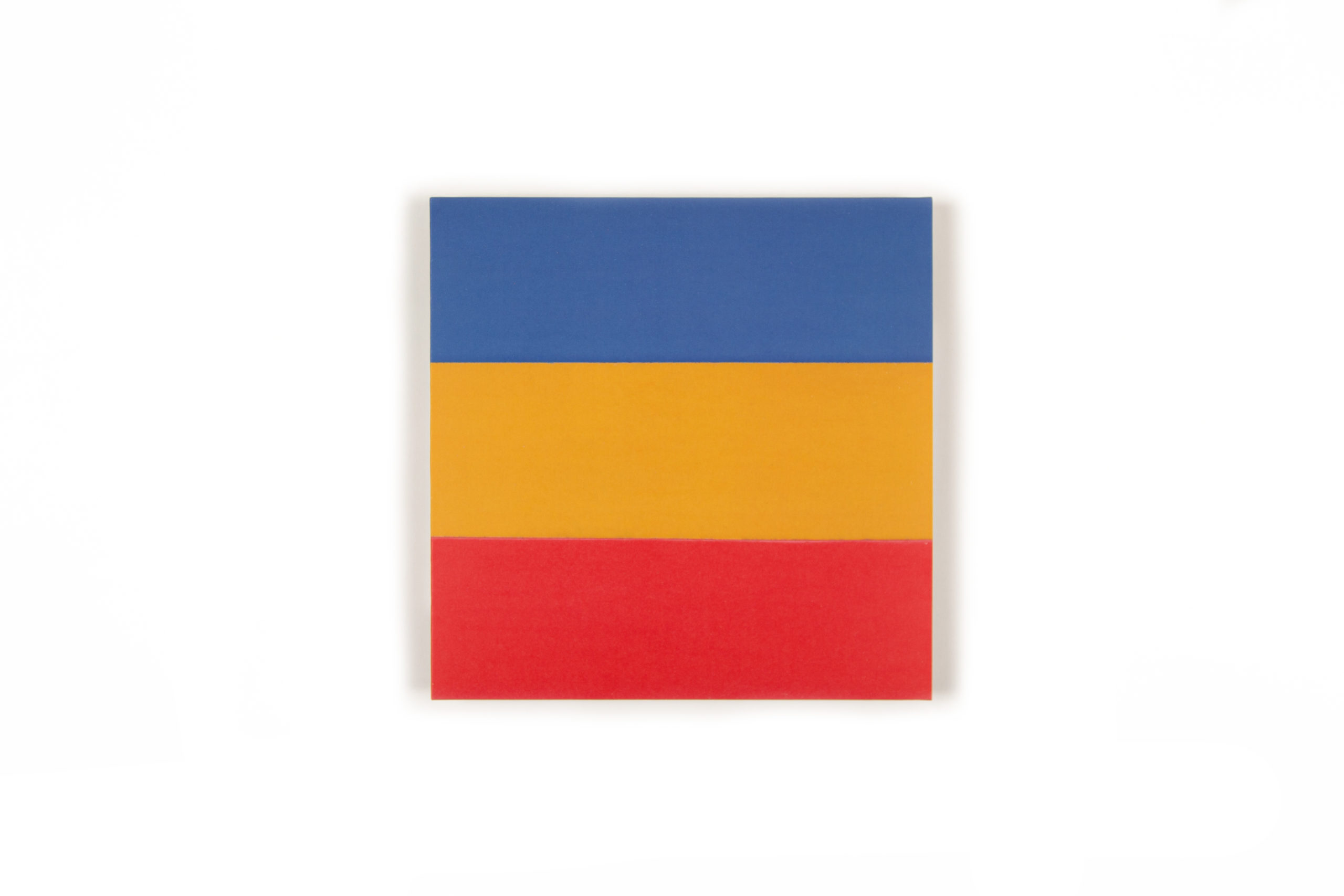 * Re-issue of Duval Timothy's Brown Loop
* 1 x 180g heavyweight black vinyl
* Originally recorded in NY in the winter months of 2016 with a new track listing
* All music by Duval Timothy
* Produced and Mixed by Duval Timothy
* Mastered by Derek Pacuk
* Lacquer cut by Noel Summerville
* Ltd Ed. of 500
* Pre-order date: 18/09/2020
* Release date: 02/10/2020
After being out of print for several years,  Duval Timothy's phenomenal 'Brown Loop' has finally been reissued. Recorded in New York in the winter months of 2016, this brand new edition features a slightly adjusted track listing.. The release date is 2nd of October 2020, which happens to be the multidisciplinary artist's birthday. Duval has asked me to write a few words about his record.
I often find myself listening to Duval's music when traveling. On an airplane for example, where the comforting piano pieces are set starkly against the sound of the world passing by, the constant engine humming, air conditioning running. Or when I'm walking through a city I've not been to before, the music blending into the continuous noise of cars and motorbikes, anchoring me when I find myself in unknown surroundings. Grounding me, one note at a time, in contrast to a city that does the exact opposite. Duval's compositions bring a sense of comfort where there is detachment. It's the soundtrack for an immigrant (such as myself), alienated from wherever he came, but someone who also doesn't fully belong to the place he set off to.
I heard Duval describe the music of Brown Loop as ascending a mountain, and after you reached the top you come down to the other end. Through rhythmic repetitive patterns, the music builds. Within the pieces, melodies stray away from the theme, into unknown territories, but always find their way back to a comfortable home. Most elaborately this happens on my favourite piece, Hairs. The patterns and melodies on pieces such as Through The Night and (recently added to the vinyl version) G are stripped down to their very essence.
It is not just jazz, it's pure hip hop, as the hooks are reminiscent of the shards of melancholy legends like Dilla, Pete Rock and Havoc used in their best work. In terms of repetition, the music is also very techno. And like in all good techno, the patterns (perhaps contrary to popular belief) ooze humanity and emotion. But most of all Duval's Brown Loop is a very personal record. it takes courage to expose your inner self like that in the most minimal of compositions. But once you find the right notes, the right pattern, music is the most beautiful thing in the world.
– Martyn Dykers
Tracklist:
01. Through The Night (3:39)
02. Cold Is Coming (3:06)
03. Badman (3:01)
04. Clouds (2:34)
05. G (3:13)
06. Blue Borough (2:55)
07. Hairs (7:15)
08. Pleats (2:55(
09. Smoke Alarm (3:36)
10. Passing (5:05)
11. Older than we used to be (2:48)
12. Old Kent Rd (4:28)