CAPITAL CHILDREN'S CHOIR
Untrust
THE VINYL FACTORY
In stock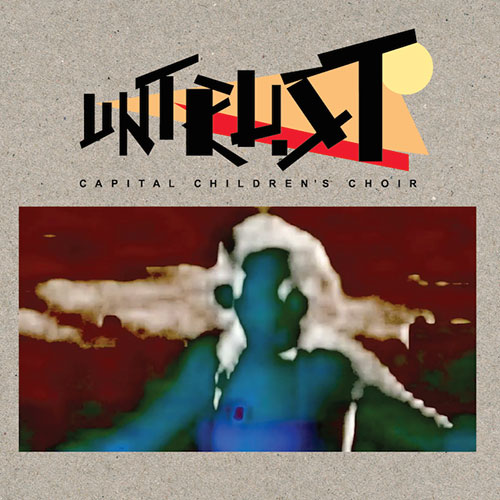 * CCC versions of Crystal Castles 'Untrust Us', Spiritualized 'So Long You Pretty Thing' & Florence + the Machine 'Shake It Out'
* Plus new electronic reimagining of 'Untrust Us' by Dinos Chapman
* Double vinyl EP pressed on 2 x 180g records
* Artwork by Dinos Chapman, design by FUEL
Capital Children's Choir's stunning EP features their incredible interpretations of songs by Crystal Castles, Spiritualized and Florence + the Machine – with artwork, remix and video from the artist Dinos Chapman.
The choir is known for it's eclectic and inventively arranged selection of covers. This EP's three choral arrangements, filmed at the recording sessions at Abbey Road, have already clocked up 2.7 million YouTube views, and earned the undying respect of the original artists. The fourth track is a 12-minute electronic reimagining of 'Untrust Us' by Dinos.
The EP is available this double 12" vinyl release and a forthcoming hand-signed and numbered limited edition, including a Dinos Chapman colour etching, as well as a download.
The Capital Children's Choir, led by arranger and founder Rachel Santesso, have performed for Pope Benedict at the Vatican, on the Conan O'Brien show in the States, and in arenas with the Spice Girls. Most recently they rearranged and performed material for Fleet Foxes for a forthcoming project.
Dinos Chapman's debut album, 'Luftbobler', was released via The Vinyl Factory last year. He performed live at New York's MoMA PS1 this month.
Tracklist:
A1    Untrust Us (Crystal Castles)
A2    So Long You Pretty Thing (Spiritualized)
B1    Shake It Out (Florence + the Machine)
B2    Untrust Us (Dinos Chapman remix)