CHRISTIAN MARCLAY
Groove
The Vinyl Factory
SOLD OUT
Out of stock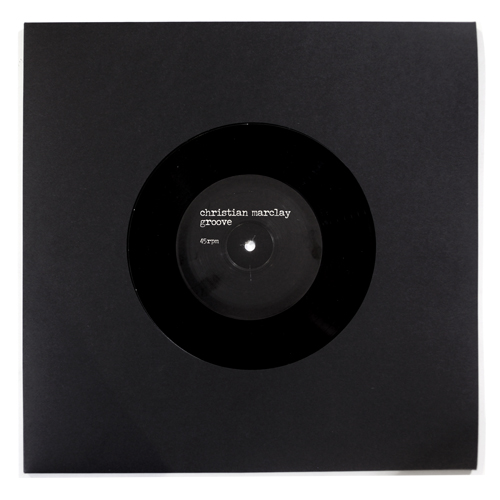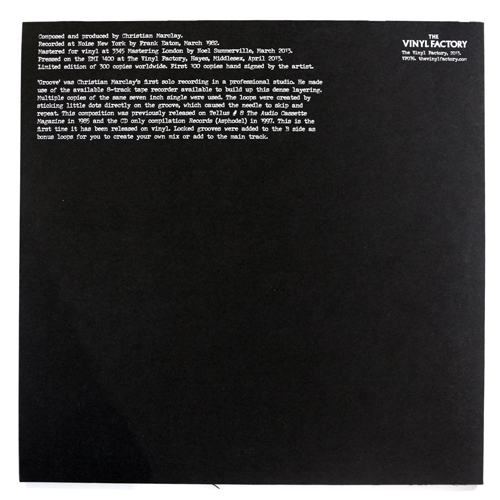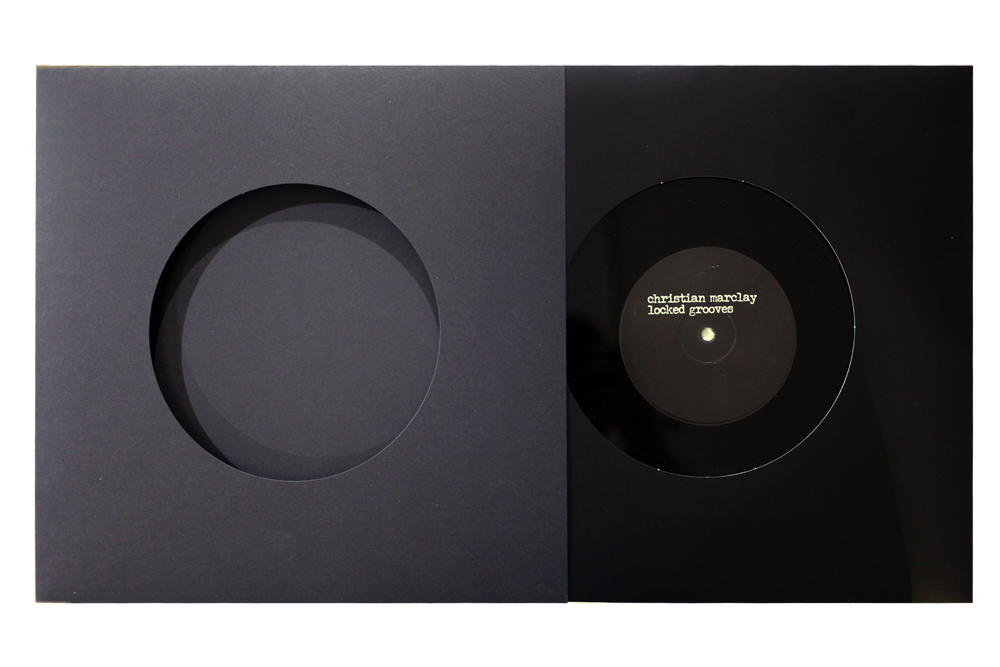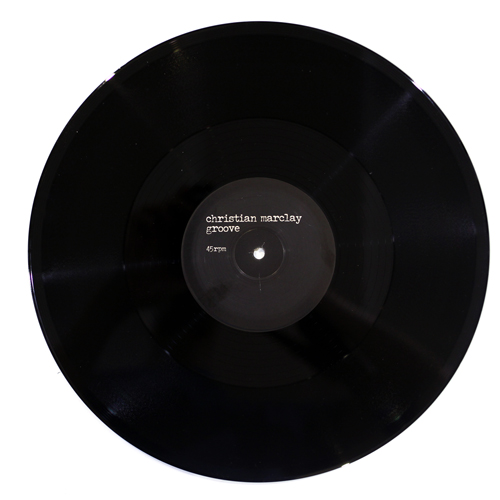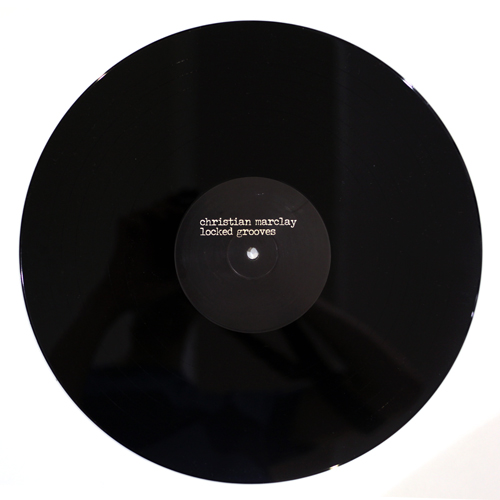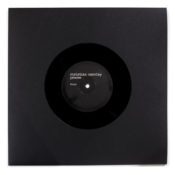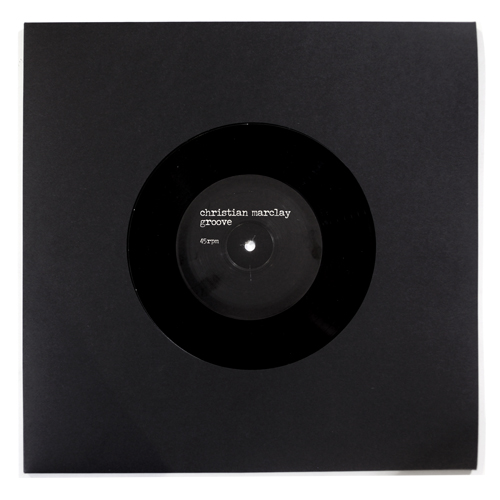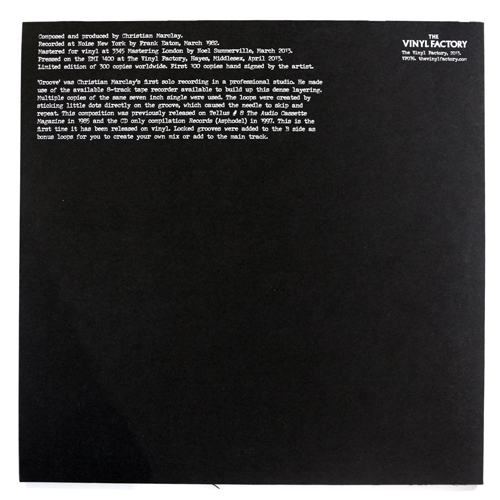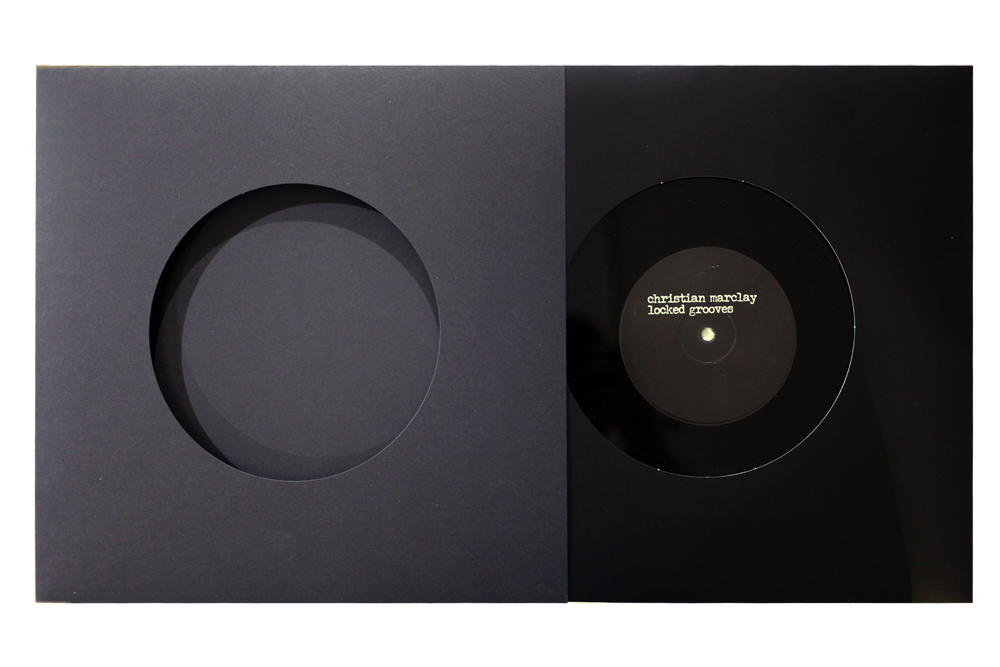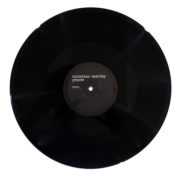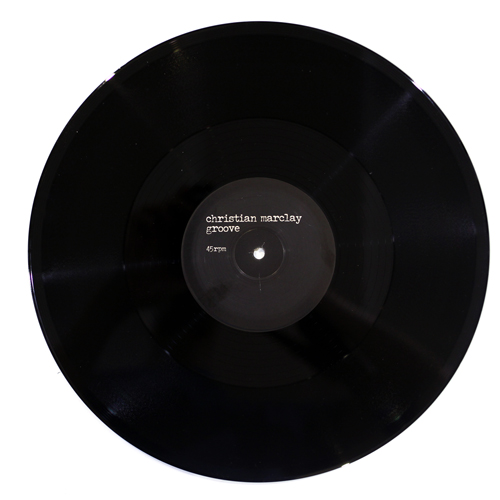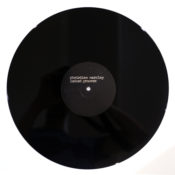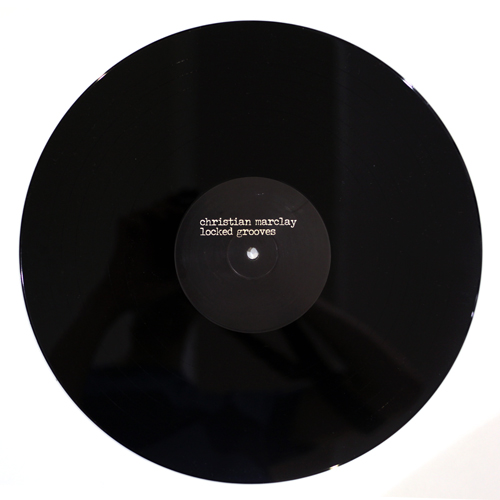 "Christian Marclay's ambient classic – a mesmerizing example of experimental turntablism"
The Vinyl Factory is proud to release Christian Marclay's debut professional solo recording on vinyl for the first time. Originally recorded in New York in 1982, and previously only available on compilations, 'Groove' is a mesmerising sound collage by the globally acclaimed artist The New Yorker described as "the most exciting collagist since Robert Rauschenberg."
Created by densely layering multiple copies of the same seven-inch single, 'Groove' was made using an available 8-track recorder – by applying stickers directly on the groove, causing the needle to skip and repeat.
Now released by The Vinyl Factory as a limited edition of 300 copies, 'Groove' has been mastered for vinyl and pressed on 180-gram heavyweight vinyl on the EMI 1400. The A-side is accompanied by a series of locked grooves on the B-side as bonus loops for you to mix or add to the main track.
Over the past 30 years, Christian Marclay has explored the fusion of fine art and audio cultures, transforming sounds and music into a visible, physical form through performance, collage, sculpture, installation, photography and video.
Marclay began his exploration into sound and art through performances with turntables in 1979, while he was still a student. Early work includes a series of 'Recycled Records' (1980-86), fragmented and reassembled vinyl records that became hybrid objects that could be played, replete with abrupt leaps in tone and sound. For his 'Body Mix' series (1991-92), he stitched together album covers into works to create strange phantasms of music and culture – such as Deutsche Grammaphon conductors with the slender legs of Tina Turner – that bring to mind Surrealist 'Exquisite Corpses'.
Over the last decade, Marclay has created ambitious work in a variety of media. Video Quartet (2002), a large, four-screen projection featuring hundreds of clips from old Hollywood films, with actors and musicians making sound or playing instruments, represents a high point of his vision, an elaborate audio-visual collage that evokes pop culture, appropriation art and sampling.
More recently he created The Clock (2010) from thousands of edited fragments, from a vast range of films to create a 24-hour, single-channel video. While The Clock examines how time, plot and duration are depicted in cinema, the video is also a working timepiece that is synchronised to the local time zone. At any moment, the viewer can look at the work and use it to tell the time. Yet the audience watching The Clock experiences a vast range of narratives, settings and moods within the space of a few minutes, making time unravel in countless directions at once.
Having exhibited at galleries around the world, including MoMA, Tate Modern and LACMA, in 2011 Marclay was awarded the Golden Lion at the Biennale di Venezia for The Clock.
THIS EDITION HAS NOW SOLD OUT.