LOUISAHHH!!! & MAELSTROM
Traces (Deluxe Edition)
BROMANCE / THE VINYL FACTORY
In stock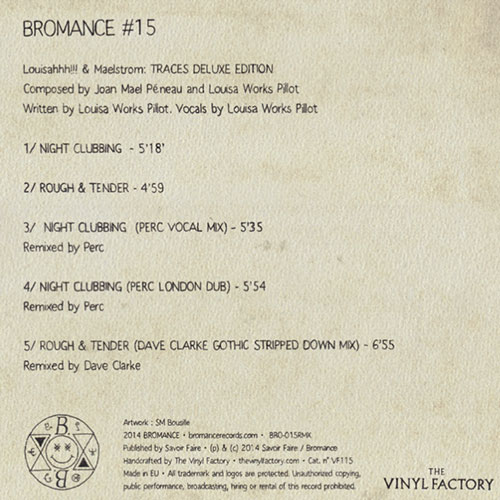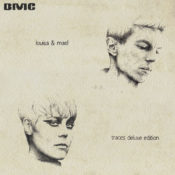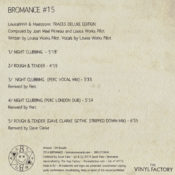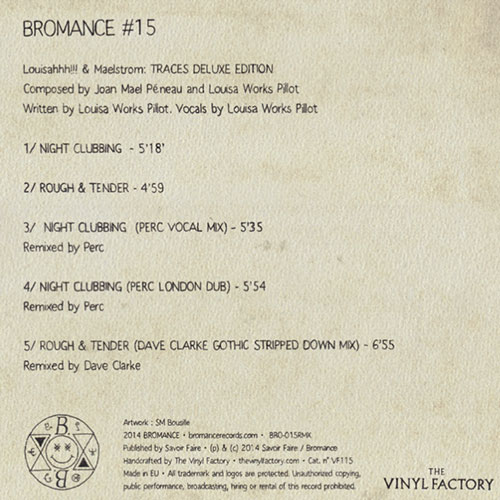 A dark and classy brace of brooding original dancefloor cuts, 'Nightclubbing' and 'Rough & Tender', that draw on the duo's love for old school electro, deep house and their uncompromising punk rock attitude.
Fitting graduates from Brodinski's Bromance school of French electronic music that has nurtured the likes of Gesaffelstein to worldwide acclaim, Louisa & Mael describe 'Nightclubbing' as "a track about the individual experience of the nightlife, the feeling of walking in a back alley at 3 in the morning with other party animals, heading to the next club, until your feet can't take you anywhere. The kind of moments when you think you're invincible, and when the very notion of time disappears."
Both originals are backed by punishing remixes from techno icons Perc and Dave Clarke, who have embraced the demanding nature of the production. Speaking of his remix of 'Rough & Tender', Clarke says: "I adored the darkness of the original and that it is a song not a track and because of that there was a lot to get my teeth into as I loved the original with its intense vibe."
Limited to 500 copies worldwide, this five-track 12″ has been hand crafted by The Vinyl Factory, pressed on 180-gram heavyweight black vinyl, housed in a colour sleeve.
Tracklist:
Side A
1. Night Clubbing  – 5.18
2. Rough & Tender  – 4.59
Side B
1. Night Clubbing (Perc Vocal Mix)  – 5.35
2. Night Clubbing (Perc London Dub)  – 5.54
3. Rough & Tender (Dave Clarke Gothic Stripped Down Mix) – 6.55