Published on
January 9, 2017
Category
News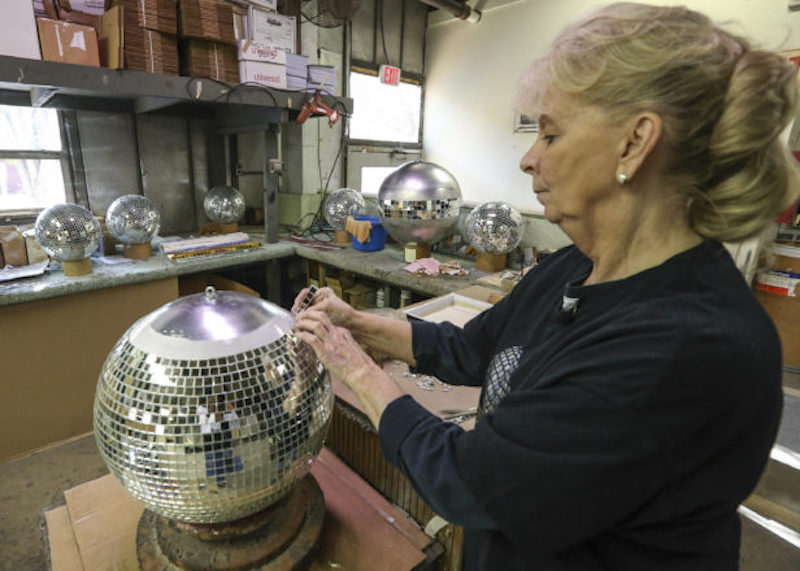 Baker has made disco balls for everyone from Beyoncé to Studio 54.
Yolanda Baker has been making disco balls every week of her life for nearly 50 years and shows no signs of slowing down.
Baker, known as Yo Yo to her colleagues, works for Louisville's Omega National Products – America's leading disco ball manufacturer – and has over the years filed orders for Beyoncé, Madonna, Studio 54 and even the Saturday Night Fever film set.
During the height of disco fever, Omega had 25 workers crafting 25 balls a day – more than 160,000 disco balls annually – with Baker steering the ship. But as China began flooding the market with cheaper options, the team at Omega began to shrink – Baker has been the company's only disco ball maker since 2008.
"I take a lot of pride in what I do," she told local newspaper the Courier Journal last month. "Somebody will say, 'Oh it's just a mirror ball,' but that's not true. It's most of my life. I take a lot of pride and joy in it."
Of course, working with tiny pieces of glass like that can get bloody and Yo Yo says she has been dealt her fair share of nicks and cuts. "I need a transfusion!" she jokes.
Watch the disco ball queen in action below.
Image: Courier Journal