Published on
July 26, 2021
Category
News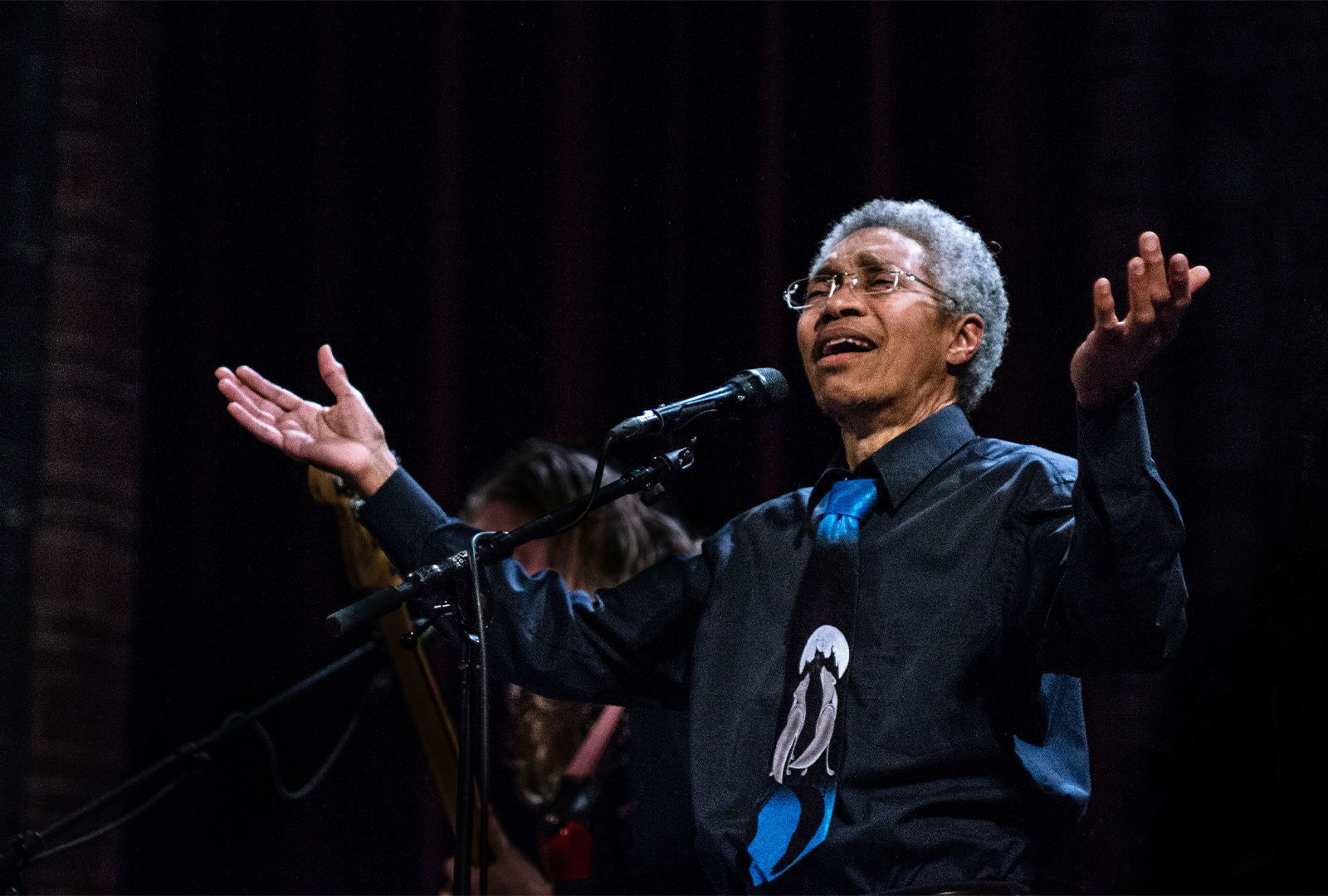 Constructing a "sonic sculptural space" through Glenn-Copeland's vocals.
Multimedia artist Wu Tsang has unveiled a new work, called Anthem, in collaboration with Beverly Glenn-Copeland, at the Guggenheim.
Read more: Wu Tsang on communicating underground spaces in the age of social media
Anthem comprises an eighty-four-foot curtain sculpture with a projection of Glenn-Copeland improvising and singing passages of his music, including original a cappella melodies and 'Deep River.'
Aiming to harness the Guggenheim's acoustics to create a "sonic sculptural space," the piece also compliments Glenn-Copeland's vocals with ambient, other vocal timbres, and "heterogeneous sonic and visual textures."
Anthem was developed in collaboration with Asma Maroof and Kelsey Lu, who was one of the cover stars featured as part of Fact Magazine's print re-launch.
Anthem will run at the Guggenheim until the 6th September.
Head here for more info.
---
Photo by: Justin de Nooijer