Published on
March 8, 2021
Category
News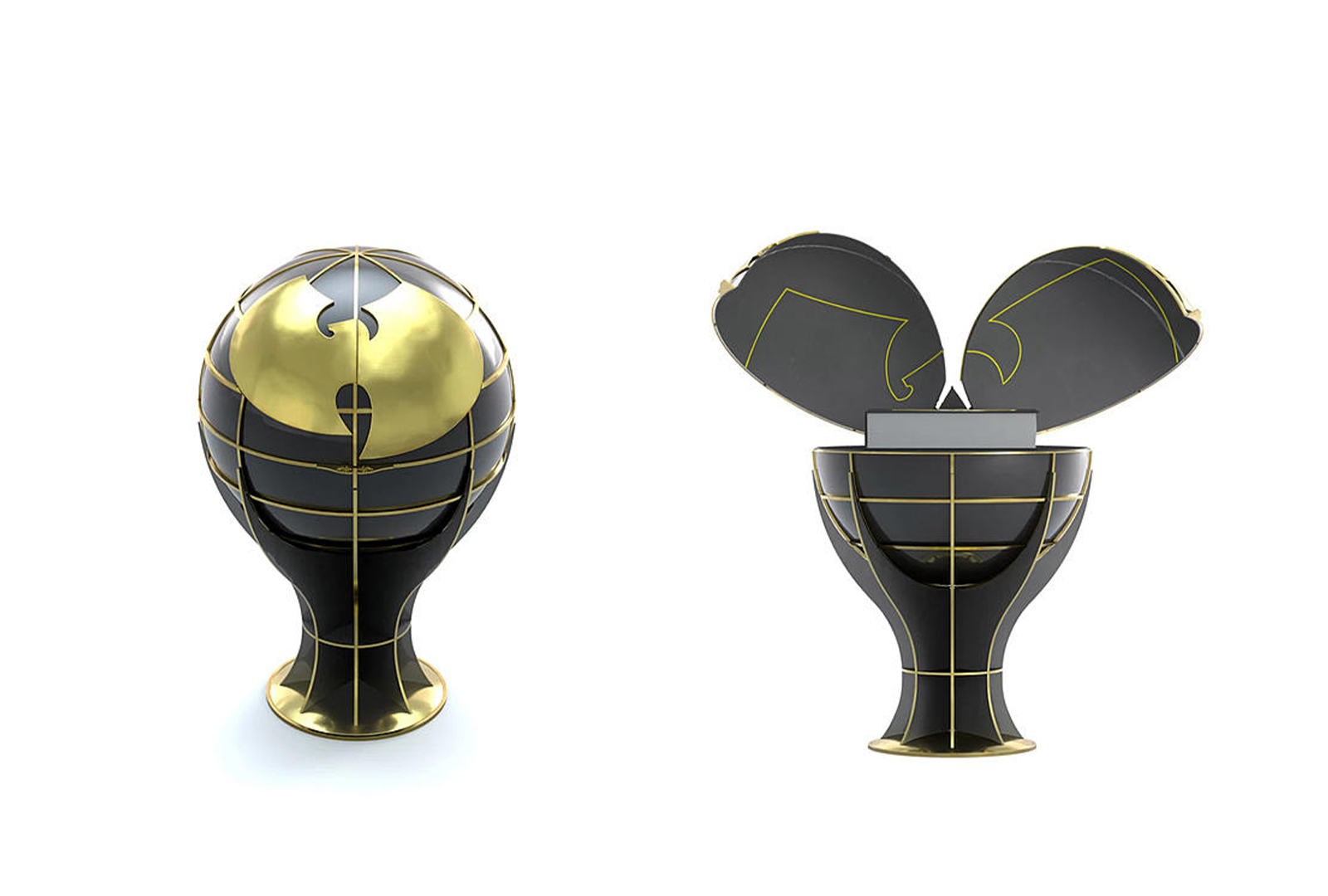 Featuring rare and previously unpublished images.
Wu-Tang Clan are publishing a new photobook, titled Wu-Tang Clan: Legacy.
The 300-page book brings together rare and unseen photos of the group, featuring photographers including Danny Hastings, Kyle Christie, and Andy Cantillon.
Notably, the book is housed in a bronze-encrusted steel chamber weighing over 180 kilos. Designed by sculptor Gethin Jones, the chamber is said to be inspired by bronze ritual bowls (known as 'gui') from China's Zhou Dynasty era.
According to the British Museum, these bowls were used to hold offerings for ancestral family members. The practice of inscribing the bowls was a way of "record[ing] family achievements and honours" and "communicating the political and social achievements of their owners."
Wu-Tang Clan: Legacy is limited to 36 copies — a reference to the group's debut album, Enter the Wu-Tang (36 Chambers) — with each edition signed and number.
Legacy isn't the outfit's first foray into limited edition releases, having previously released their Once Upon a Time in Shaolin album in a single CD edition, which became the most expensive album ever sold when auctioned in 2015.
The book's publication date and retail price are yet to be confirmed.
Head here for more info.