Published on
June 28, 2016
Category
News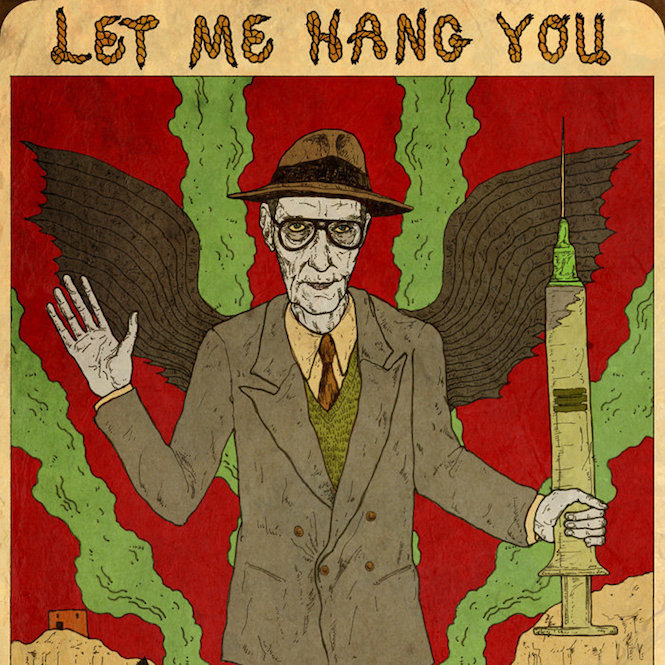 The audio counterpart to Naked Lunch.
Just before he died, Burroughs was recorded reading passages of his subversive 1959 novel Naked Lunch to an experimental soundtrack. The project, titled Let Me Hang You, was buried but now, some twenty years on, is about to be issued on vinyl, CD and digital.
Spearheaded by Hal Willner and James Grauerholz and featuring music by Bill Frisell, Wayne Horvitz and Eyvind Kang, the recording captures some of the most shocking sections of the novel, which follows the descent of a drug addict into the underworld.
Last year, Willner decided to unearth the recordings and dialled in experimental punk musician King Khan to expand on the already surreal musical accompaniment previously recorded by Frisell et al.
Billed as "psychedelic spoken word", Let Me Hang You will be released on July 15 via King Khan's new label, with the updated accompaniment. The vinyl edition, now onto its second pre-order pressing, is limited to 500 and will be pressed to "bile / semen / blood colored" wax.
Pre-order the record ahead of its 15 July release here.