Published on
July 10, 2017
Category
News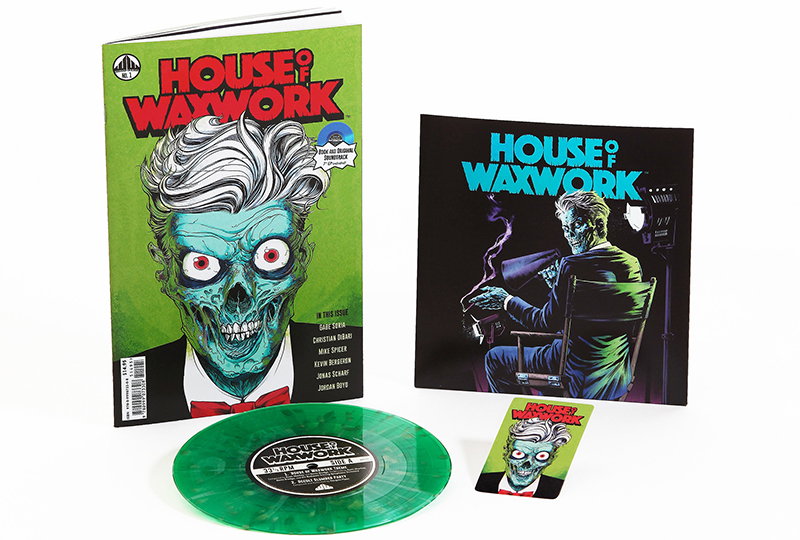 Serial killer music. 
Cult soundtrack and film score specialists Waxwork Records have announced the release of their debut comic book anthology series, featuring original music on coloured 7″ with every issue.
Read next: The 10 best horror soundtracks with Death Waltz Recording Co.
The 32-page, full colour HOUSE OF WAXWORK Issue #1 includes stories by Gabe Soria (Batman '66) and Kevin Bergeron, alongside music by Rami Sharkey, Kevin Dredge, The Budapest Scoring Symphonic Orchestra, Douglas Pipes, and Creeper.
Issue #1 includes two versions of vinyl to choose from:
The Occult Slumber Party Variant comes on forest green and olive splatter 7", with music by Douglas Pipes (Krampus, Trick 'r Treat). The Lighthouse Keeper Variant comes on ocean blue and aqua splatter 7", with music by Creeper.
Head over to the Waxwork site to grab your copy now.