Published on
June 27, 2016
Category
News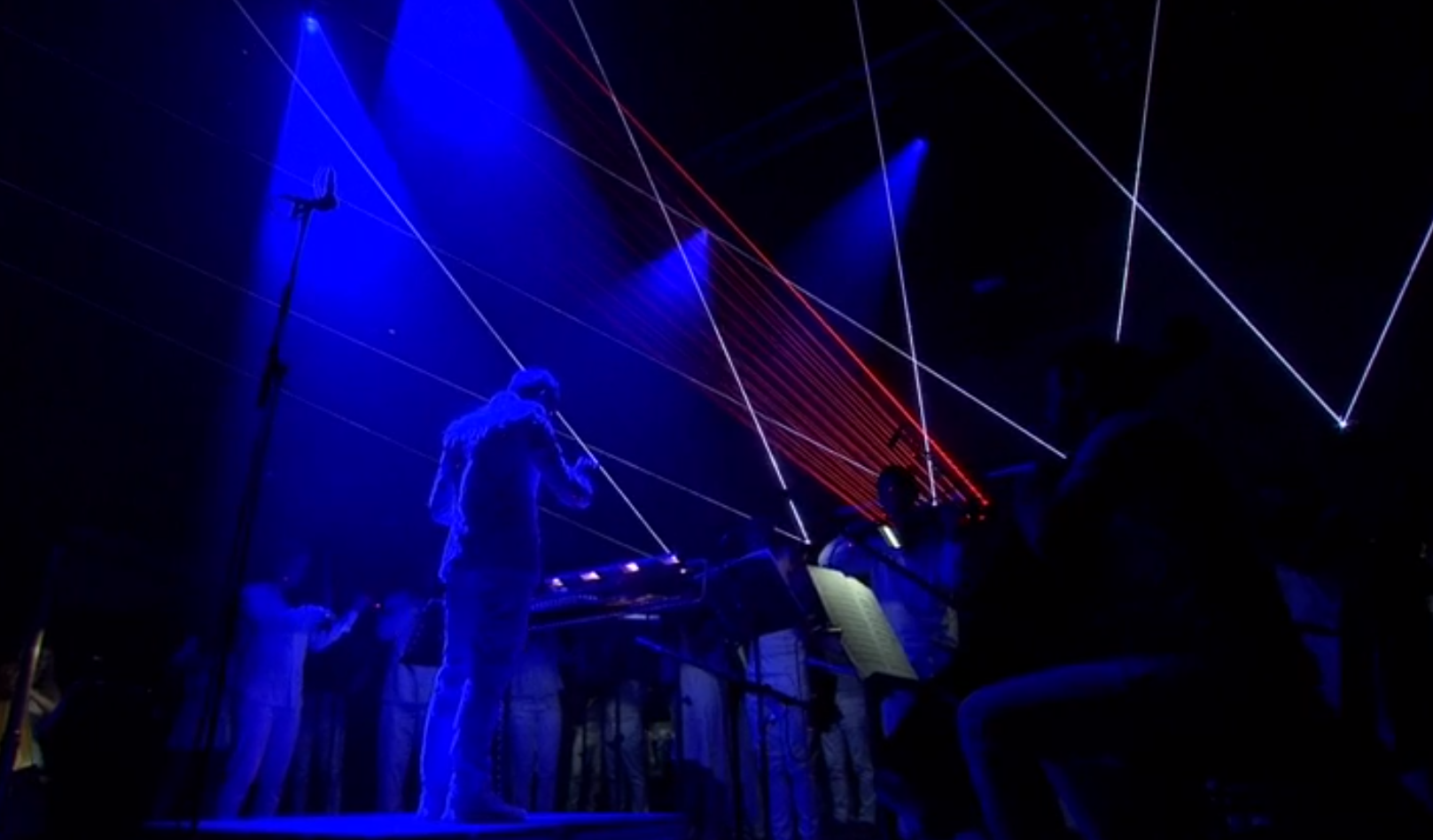 Originally published on FACT.
The Park Stage was lit up by lasers in honour of David Bowie.
This year's Glastonbury has already seen several tributes to the late David Bowie, but Saturday night (June 25) was the big one: a performance of composer Philip Glass's Heroes symphony.
Otherwise known as Symphony No. 4 (Heroes), the 45-minute symphony in six movements is based on Bowie's 1977 album Heroes, who himself was a fan of Glass's take on the album.
The Glastonbury tribute was played by Army of Generals and members of the British Paraorchestra conducted by Charles Hazlewood, and accompanied by a sonic laser performance by light artists Chris Levine. Watch it in full below:
The Heroes Symphony wasn't the only Bowie tribute this weekend. The Pyramid Stage was decked out with Bowie's iconic Aladdin Sane lighting bolt, while Thursday night (June 23) saw a mass singalong of 'Rebel Rebel' and 'Life on Mars' in Bowie's honour.
Read next: The art of David Bowie on 7″
Photo: BBC screenshot