Published on
March 24, 2021
Category
News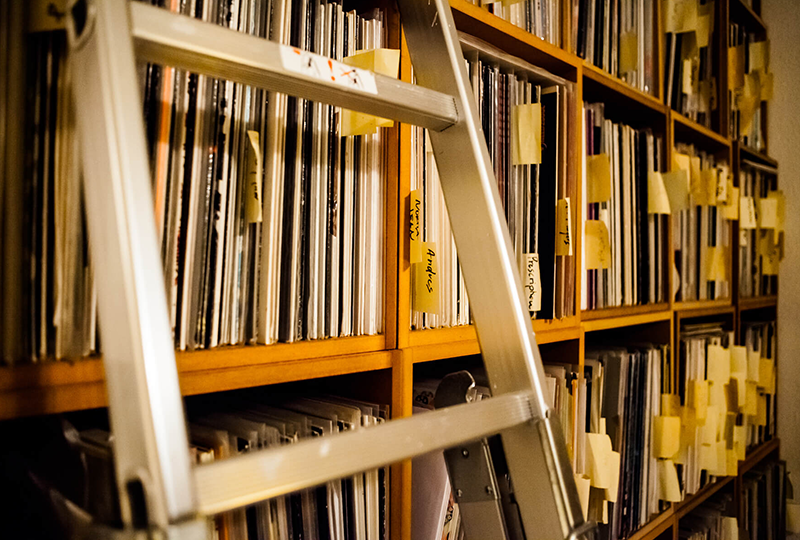 Vinyl is forever.
The British Phonographic Industry (BPI) estimates that record labels are set to earn more from the sale of vinyl than CDs in 2021, for the first time since 1987.
Read more: How record shops are getting vinyl to you during the Coronavirus pandemic
Vinyl sales reached a three-decade peak in 2020 with 4.8 million records sold — an increase of 30% compared to 2019 — bringing in £86.5m for UK labels. The format now accounts for one in every five albums purchased in the UK. In contrast, CD sales were down 18.5% to 16 million.
The increase in vinyl sales has contributed to a rise in recorded music revenue for the UK music industry, with the BPI noting it reached £1.118 billion in 2020 — the highest in 14 years.
While the resurgence of interest in vinyl has been well documented, with 2020 marking the 13th consecutive year of of vinyl sales growth, the recent rise of sales has likely been fuelled by Coronavirus restrictions placed on the UK that saw gigs and live music events unable to happen for much of the year, as well as increased time spent at home.
As BPI chief executive Geoff Taylor tells Official Charts, "In addition to the immediacy and convenience of streaming, fans want to get closer to the artists they love by owning a tangible creation, and more and more of them are discovering how vinyl, or lovingly created CD box-sets, can enhance their experience of music.
"Vinyl's exceptional performance despite retail lockdowns confirms its role as a long-term complement to music streaming. 2021 is likely to be the year in which revenues from LPs overtake those from CDs for the first time in well over three decades – since 1987."
The BPI figures exclude second-hand vinyl sales, a market which has similarly thrived during lockdowns. Despite the economic fallout of the pandemic, Discogs' end of year report revealed that nearly 12 million records were sold on the platform in 2020 — an increase of roughly 400,000 from 2019.
Streaming is still the most dominant format in the UK, however – and by some stretch. During 2020, the BPI notes music streams rose by 22% to 139 billion, with a 15.5% increase in streaming income for labels equating to £736m.