Published on
July 3, 2014
Category
News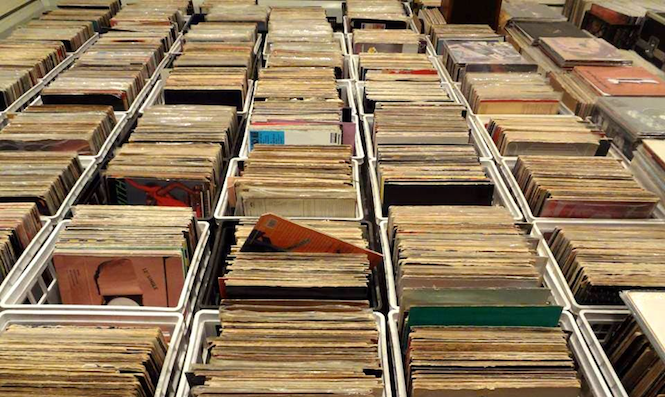 The growth of vinyl record sales is becoming a familiar story.
Then again, the best stories are the ones you're happy to hear time and time again. Industry watchdog Nielsen SoundScan have released their mid-year report for music sales in the USA, revealing that vinyl sales are up another 40% on last year's record breaking figures.
Although still just a small proportion of the market share, it is growth only comparable with that seen in online streams, suggesting that fans are opting to consume music in the two most polarised formats; either as instant streams over which they have no ownership, or as vinyl records, that represent the most fundamental sound carrier available. Aside from the doomed CD, the unlikely losers are MP3 downloads, which slumped by 13%.
As David Bakula, SVP at Nielsen Entertainment explains: "Streaming's 42% year-over-year growth and Vinyl LP's 40% increase over last year's record-setting pace shows interest in buying and consuming music continues to be robust, with two very distinct segments of the industry expanding substantially." [via Billboard]
If you count yourself at least partly responsible for this rise in vinyl sales, why not check out our guide to the best turntables on the market.