Published on
January 3, 2018
Category
News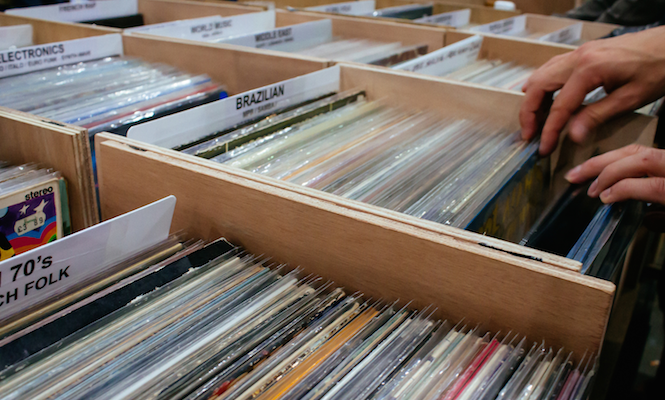 14 of the top 20 albums this year were reissues.
Sales of vinyl records are at their highest level since 1991, reports the BPI, with 4.1 vinyl albums sold in the UK in 2017.
14 of the top selling albums of the year were reissues, with Amy Winehouse's Back To Black making the top 5 for the third year in a row.
Vinyl now accounts for roughly 3% of all music consumed, including digital, streaming, and physical releases.
The list of best selling records may be divided by a little too much Sheeran for our liking, but hey, baby steps.
Check out the top albums sold in 2017 below, via Official Charts.
Top 20 vinyl albums sold in the UK in 2017:
1. Ed Sheeran – Divide
2. Liam Gallagher – As You Where
3. Fleetwood Mac – Rumours
4. Guardians Of The Galaxy – Awesome Mix 1 Original Soundtrack
5. Amy Winehouse – Back To Black
6. Rag'N'Bone Man – Human
7. Pink Floyd – The Dark Side Of The Moon
8. Beatles – Sgt. Pepper's Lonely Hearts Club Band
9. Oasis – What's The Story Morning Glory
10. David Bowie – Legacy
11. Radiohead – OK Computer
12. Bob Marley & The Wailers – Legend
13. Noel Gallagher's High Flying – Who Built The Moon
14. Stone Roses – The Stone Roses
15. Nirvana – Nevermind
16. Beatles – Abbey Road
17. Queen – Greatest Hits
18. Nirvana – Unplugged in New York
19. Guardians Of The Galaxy – Awesome Mix 2 Original Soundtrack
20. David Bowie – The Rise and Fall of Ziggy Stardust