Published on
February 27, 2014
Category
News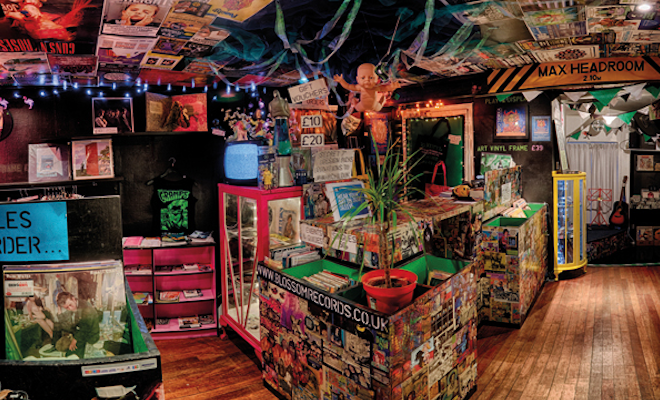 Blossom Records to uproot and head for the open road.
Norwich record shop Blossom Records have announced that they are to wrap up operations in the East Anglian town and move the shop onto a bus in order to "bring the music to the people". Channeling the wisdom of the mobile library, Blossom Records have launched a crowd funding campaign to get their vehicle on the road carbon neutral and start their equally mobile not-for-profit record label Sick Note, which will seek to give local acts an outlet on vinyl.
With backing from the original record store entrepreneur Richard Branson, Blossom Records are offering a series of incentives in return for donations as they aim to raise £15,000 by the Monday 7th April, ahead of the shop's swan song on Record Store Day on 19th April. Having started life in a unit on Norwich Market in 2012, Blossom flowered into one of the city's most vibrant outlets, relocating to a full shop on Bridewell Alley.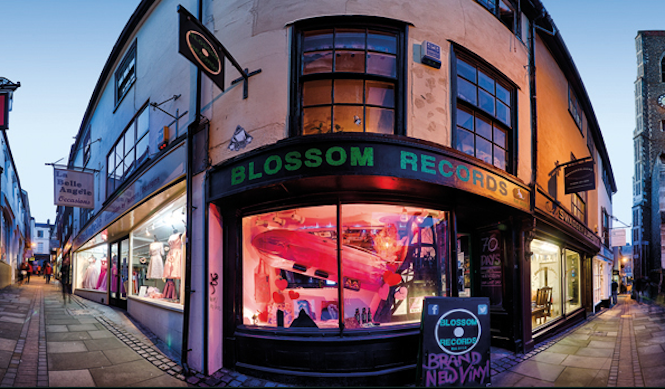 Blossom Records co-founder Adi Walder picks up the story: "The idea for the mobile record shop came from the desire to carry on the business and do it in a way that would benefit as many people as possible." Having set up the store from scratch with just a small start-up loan, financial restrictions means moving to another permanent location was just not viable.
"We want to travel as much as the country as possible and provide a first class service for those places without independent record shops," Adi continues. "The shop being mobile is not about us having a jolly, it will by its very nature be fun and exciting, but this project is not for us, its for the people and communities we will visit."
Click here to donate and find out more about the campaign.
Photo Credits: Ruski.