Published on
March 15, 2018
Category
News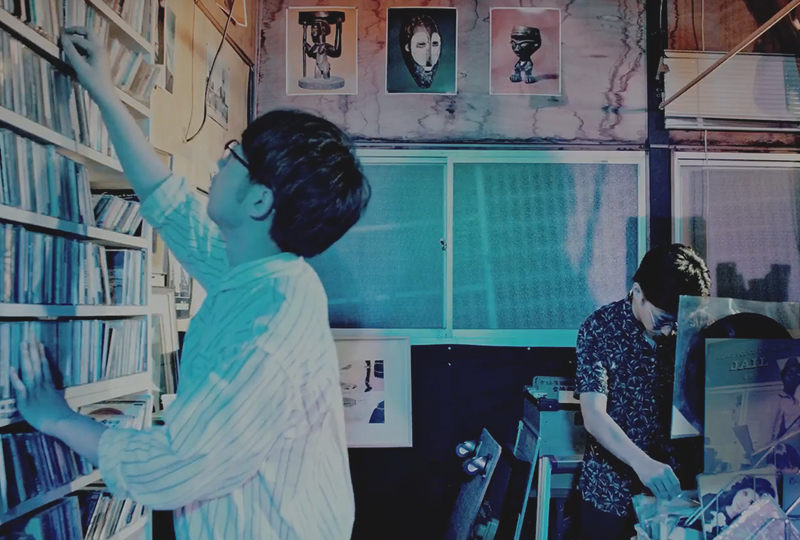 Analogue Nippon tape dreams with an Avalanches twist.
Music and film producer Videotapemusic is releasing new LP Souvenir, this May via 180g.
Read more: An introduction to 10 of Japan's best independent record labels
Videotapemusic created the 8-track record using samples sourced from recovered VHS tapes, which he also used as visual accompaniment to the music.
Souvenir features a 14-member band including Beipana on steel guitar, MC.sirafu on steel pan, keyboardist Yu Arauchi, and vocalists Sansuke Yamada, Toshihiko Ikeda and Ryu Tsuruoka.
It follows Videotapemusic's collaboration with Shintaro Sakamoto on the 'A Night In Bangkok' 12″, as well as his 'Kung-Fu Mambo' / 'Perfidia' solo 7″ last year.
Pre-order a copy here ahead of its 20th May release, watch the video for 'Sultry Night Slow' and check out the track list below.
Tracklist
Side A
A1. Slumber Party Girl's Diary
A2. Hong Kong Night View
A3. Hot Pants In The Summercamp
A4. Pontiana
Side B
B1. Sultry Night Slow
B2. 東京狼少女 – Tokyo Luv Story (Souvenir Version)
B3. Pianican Night Club (Souvenir Version)
B4. Her Favourite Song