Published on
May 17, 2016
Category
News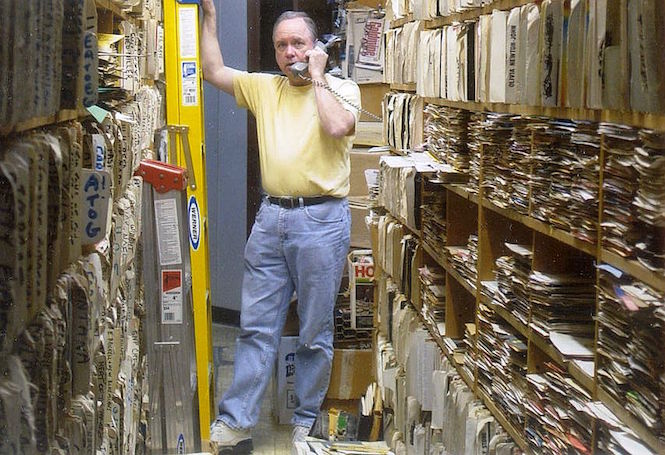 He doesn't like customers.
72-year old Val Shively is the man behind R&B Records, a three-storey vinyl paradise in Philadelphia. Dubbed "the oldies capitol of the world", the store has a staggering stockpile featuring four million records, mostly 45s from the '50s and '60s.
Shively celebrates his 50th year in the record business this year but don't expect him to throw an anniversary party. Or, for that matter, to give you a warm welcome on arrival.
On his shop front door hangs a highway sign warning "DO NOT ENTER", with the smaller words underneath: "unless you know what you want." Famously customer-averse, Val makes Jack Black in High Fidelity look like a beacon of customer service.
"I went in and Val said, "What the fuck do you want?" I told him the name of the R&B record I was looking for and he let me have a look around," Lewis Durham recently told us.
"And just then this guy comes in and asks for records by Muse. Val literally turned into Satan; picked up a record, didn't even look at what it was, and frisbee'd it at this guy. It went smash into his head and he told him to get the fuck out."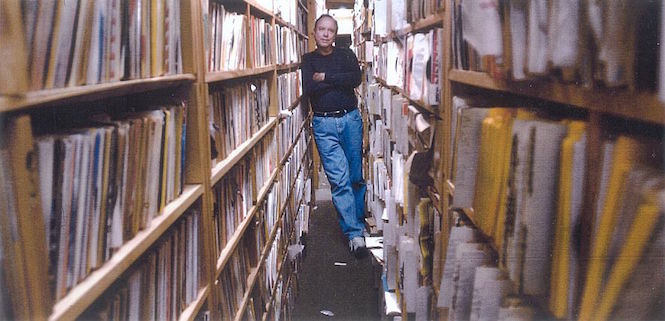 A contender for world's most intimidating record store, perhaps unsurprisingly, R&B conducts a large part of its business via mail-order. Shively's biggest customers are the rare breed of collector obsessed with obscure group-harmony 45s as well as fans of doo-wop, blues, funk and rock'n'roll from the golden age.
Head over to Philly to read a new interview with the elusive figure and check out some vintage photos of the shop in the gallery below: