Published on
February 2, 2018
Category
News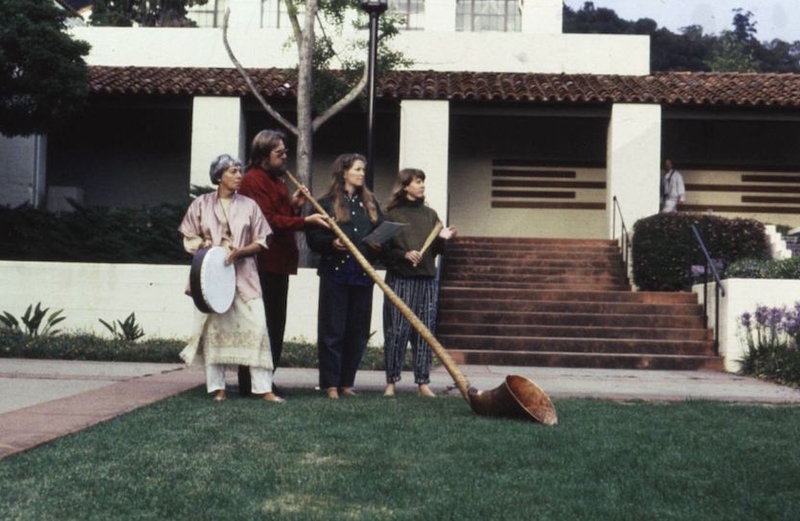 The long in-the-works reissue was supervised by the late author.
While the literary world mourns beloved author Ursula K. Le Guin, who died at age 88 last week, RVNG sub-label Freedom To Spend is shining a much-needed spotlight on her musical work with a reissue of the rare 1985 album Music and Poetry Of The Kesh.
Read next: The pioneering women of electronic music
The album was recorded with Buchla synthesist Todd Barton and originally released on cassette as a soundtrack to her book Always Coming Home. The book follows a woman exploring her heritage in The Kesh, a Pacific Coast people invented by Le Guin, and also includes sections written in the style of a textbook and anthropological study.
Music and Poetry Of The Kesh expands the author's idea further with music written in the fictional Kesh language. Barton incorporates synths, nature recordings and built multiple instruments according to Le Guin's designs including the "seven-foot horn known to the Kesh as the 'Houmbúta".
The reissue process was supervised by Le Guin, Barton and their literary agent, with the final release being approved by the author's surviving family. The release comes with Le Guin's illustrations from Always Coming Home printed on the jacket, a reprinting of the original lyric sheet and new liner notes from writer and a long-time friend of Le Guin, Moe Bowstern.
"Ursula's legacy is her work which transformed the world, and Music and Poetry of the Kesh is another piece of the universe that her imagination birthed becoming real," says label co-founder Pete Swanson in a statement.
Pre-order a copy of Music and Poetry Of The Kesh here ahead of its 23rd March release.
Take a look at the artwork below and if you're in Portland on 6th April, Barton and members of Le Guin's family will be joined by Visible Cloaks for a special performance at the Leaven Community Center.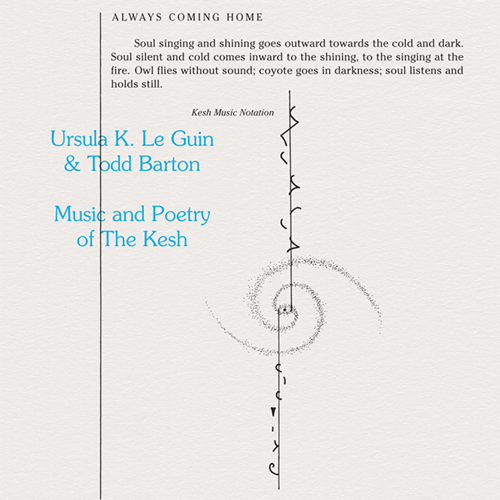 Tracklist:
1. Heron Dance
2. Twilight Song
3. Yes—Singing
4. Dragonfly Song
5. A Homesick Song
6. The Willows
7. Lullaby—Lahela
8. Long Singing
9. The Quail Song
10. A Teaching Poem
11. A River Song
12. Sun Dance Poem
13. A Music of the Eighth House