Published on
October 26, 2018
Category
News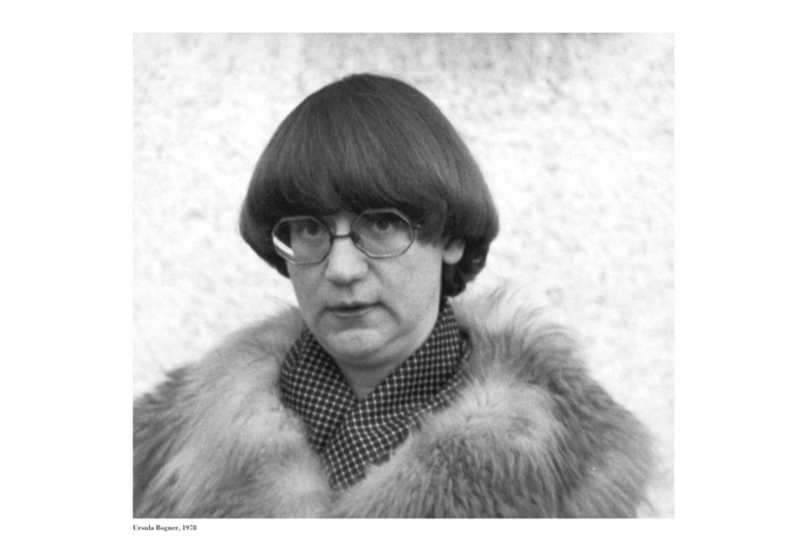 Mesmerising productions created in her DIY home recording studio.
Recordings 1969-1988, a collection of electronic experimentations by German scientist Ursula Bogner, has been reissued by Faitiche to celebrate the label's 10th birthday.
Bogner worked as a scientist at a large pharmaceutical company. She was married with children, and to many of those who knew her the music productions she created would have come as a surprise.
Read more: Ame's 10 favourite German experimental electronic records from 1973-1981
To her family though, Bogner was an artistic obsessive who moved from painting to printing (the LP features reproductions of two of her linocuts) and onto recording her own music.
With an interest in British new wave and electronics, Bogner used reel-to-reel tapes to create experimental recordings, a la compilation opener 'Begleitung für Tuba'.
Bogner never released any of her music publicly. It was through a chance meeting with Bogner's son on an aeroplane that Jan Jeinek – the musician and producer who founded Faitiche – discovered Bogner's recordings.
Having initially released the collection as the label's first record in 2008, Recordings 1969-1988 has been remastered for this 10th anniversary edition, with four new tracks previously only available on a 7" single.
It follows the reissue of Faitiche founder Jan Jelinek's Loop-Finding-Jazz-Records one of our favourite reissues of 2017.
Order Recordings 1969-1988 here, listen to 'Inversion' and check out the track list below.
Tracklist
1.Begleitung für Tuba
2.Inversion
3.Proto
4.Metazoon
5.Momentaufnahme
6.2Ton
7.Speichen
8.Modes
9.Expansion (Version)
10.Synchronton 2
11.Atmosphäre 1
12.Punkte
13.Expansion
14.Für Ulrich
15.Pulsation
16.Testlauf
17.Soloresonanzen
18.Photosphäre
19.Rhythmus 80