Published on
July 20, 2017
Category
News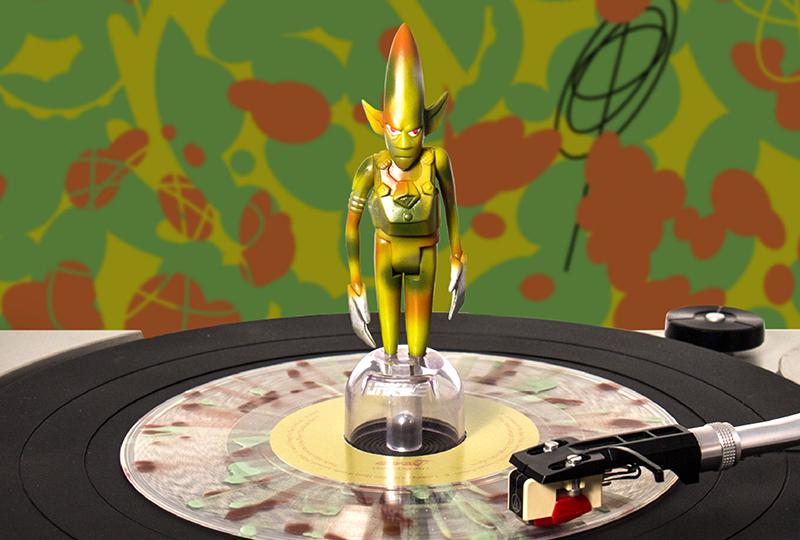 Psyence Fiction comes to life.
UK trip-hop collective UNKLE are releasing a limited-edition, tri-colour run of their 1998 UNKLE77 action figures alongside matching vinyl singles, during the 2017 San Diego Comic Con.
Read more: Check out the exclusive vinyl releases at Comic Con 2017
The new package, celebrating the group's 25th anniversary, is available in pink, blue and green, limited to 500 in each colour. Housed in 'a life-size UNKLE77 head box', it also contains a matching colour-splattered 7", and clear record adaptor that lets you perch the action figure on your record player as it spins.
The pink set features 'The Road' single, the blue set features 'Nowhere to Run' and the green set features 'Looking for the Rain'.
The release follows last month's UNKLE x Vinyl Factory collaboration on four beautiful hand-made artist editions.
Head to Super7 for more info on how to nab one.