Published on
April 15, 2016
Category
News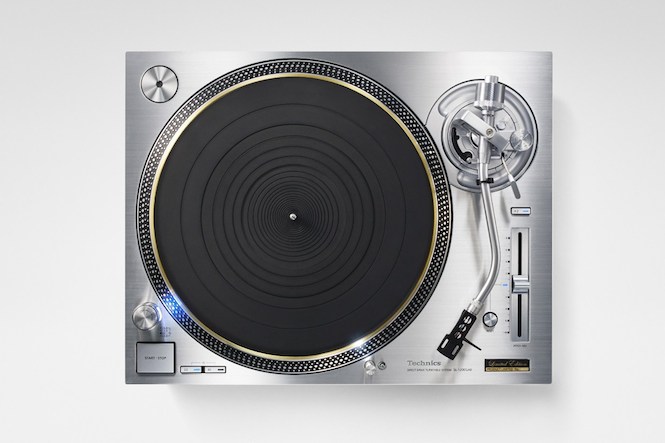 £££
The limited edition version of the re-born Technics turntable will go sale in the UK for £2799.
As What Hi-Fi explains, it's common for UK prices to closely tail US ones so £2799 is actually a very fair conversion on the $4000 price tag quoted by Panasonic at the start of the year.
The first run of the SL-1200GAE hit Japan this week; all 300 units sold out in under 30 minutes. The remaining 900 models from the 1200 edition will eventually go on sale worldwide in June.
The limited edition deck will be followed by the regular SL-1200G later in the year.
Read next: Technics explains why the new deck will cost $4000