Published on
July 27, 2017
Category
News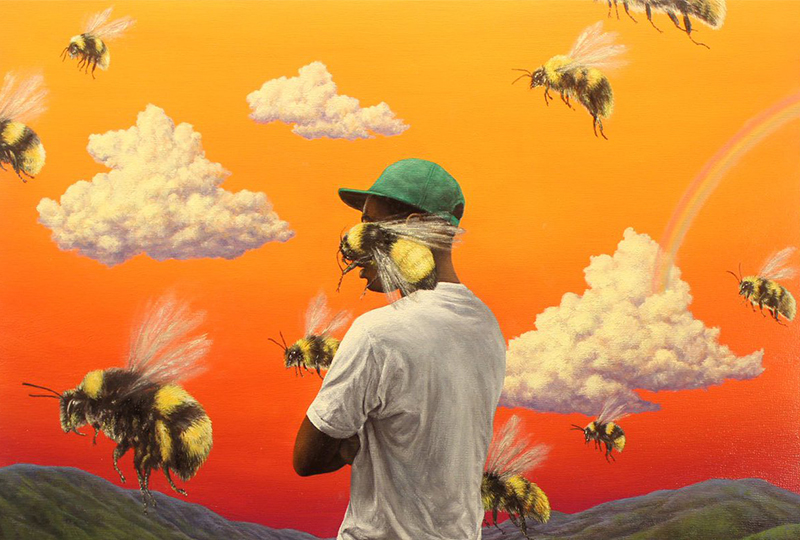 Ain't got time!
Tyler, the Creator is hosting a day-long pre-order of limited coloured vinyl and cassette tape versions of his latest album Scum Fuck Flower Boy on Thursday 27th July.
Read more: Dig through virtual crates of classic hip hop vinyl
Ever the salesman, the rapper announced the cassette and vinyl releases via social media.
Released on 21 July 2017 the LP, which includes collaborations with Frank Ocean, the Gap Band's Raymond Calhoun, A$AP Rocky and Estelle, was previously only available via CD and digital.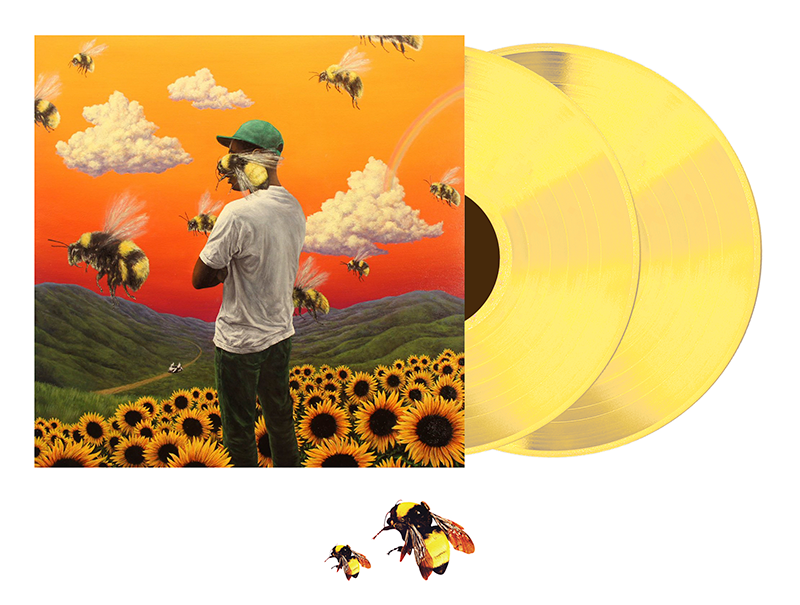 The double-vinyl yellow release features album artwork by painted by Eric White, along with a digital download bundle, plus 1" and 3" bee stickers.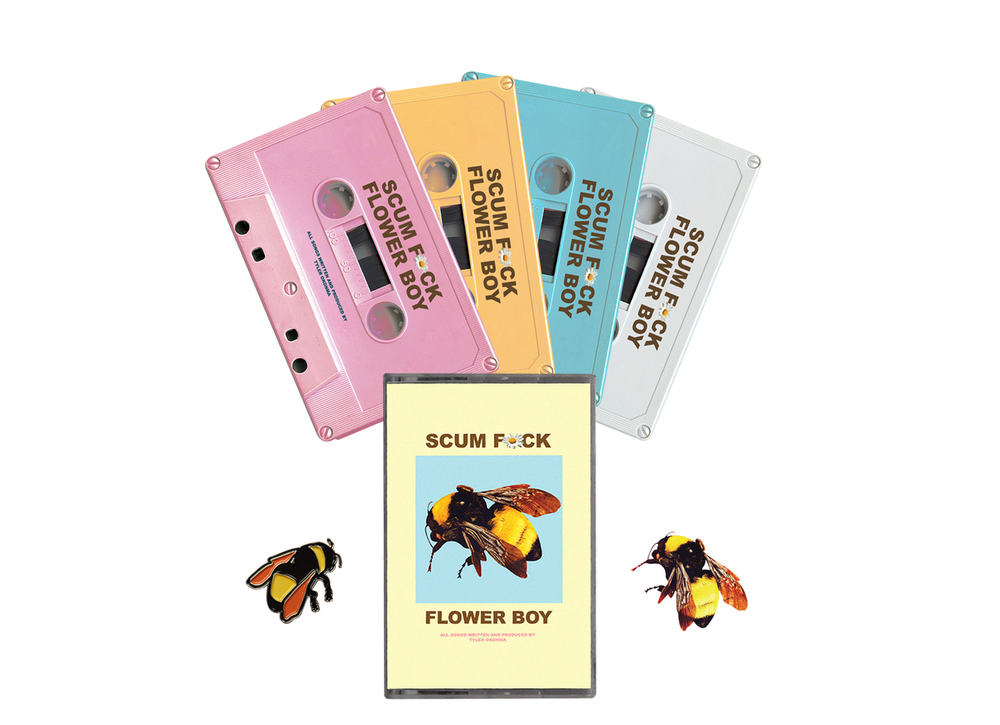 The cassette tape features artwork designed by Tyler and comes in one of four colours selected at random – pink, yellow, blue and white – along with a digital download bundle, bee enamel pin and 1" bee sticker.
Pre-order the releases from Tyler's website, and peep the latest single from the album below.