Published on
July 11, 2017
Category
News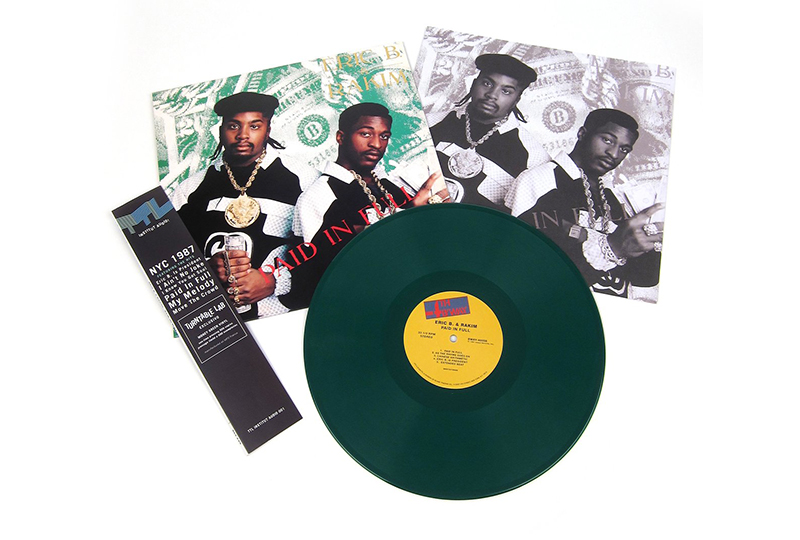 An iconic album gets the Benjamins treatment.
NYC record and gear output Turntable Lab – one of our favourite record shops – has marked their first foray into releasing wax, with a single-run reissue of Eric B. and Rakim's 1987 hip-hop classic Paid in Full. The album, which pioneered sample use in hip-hop, is the first offering in a fresh collaboration between TTL and french label Culture Factory // Universal.
Read next: Dig through virtual crates of classic hip hop albums
Although it was reissued in 2014 on regular and platinum vinyl, the Turntable Lab 'money green' exclusive package is limited to 500 copies, and also comes with an Obi strip, apparently to mark it being an import. No word on what's next, but this is a pretty great start. Head over to their site to pre-order now.