Published on
June 3, 2017
Category
Features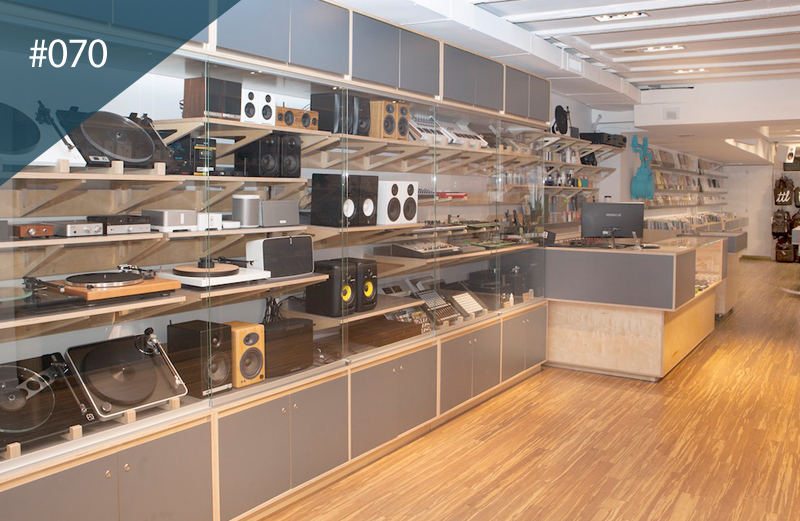 Discover The Lab.
Every week, we pick out one must-visit spot from a different city around the world with photos and a little bit of history. Think of it as a kind of 1000 places to see before you die but for record shops.
Marrying hi-fi gear and the best new music, the Turntable Lab experiment has been delivering results for almost twenty years and is our next must-visit shop in New York City.
---
Turntable Lab
Location: 84 E 10th St, New York, NY 10003, USA
Contact: www.turntablelab.com
Go for: Expert advice for gear and records
What's the story? One of the few shops that have successfully managed to navigate the turbulent waters where hi-fi meets record shop, Turntable Lab has become not only a cornerstone for the East Coast (and now international) DJ circuit, but has been instrumental in driving the culture forwards.
Launched in '99 with a "For DJs, by DJs" approach to selling audio gear sans snake oil, Turntable Lab opened its first physical space in 2001 and has since built out an impressive online store that caters for just about every aspect of the DJ eco-system.
Crucially, the Lab has also nailed the records side of things too, curating up-to-the-minute selections from across the soulful music spectrum, from Brazilian jazz to hip-hop and house music, sensitive to the broad palettes that define today's most prominent DJs (not to mention endorsements from Diplo to Stones Throw.)
While the website is certainly worth bookmarking from now on, a visit to the light and airy space in Manhattan is a must for anyone in the area or passing through.