Published on
October 19, 2017
Category
News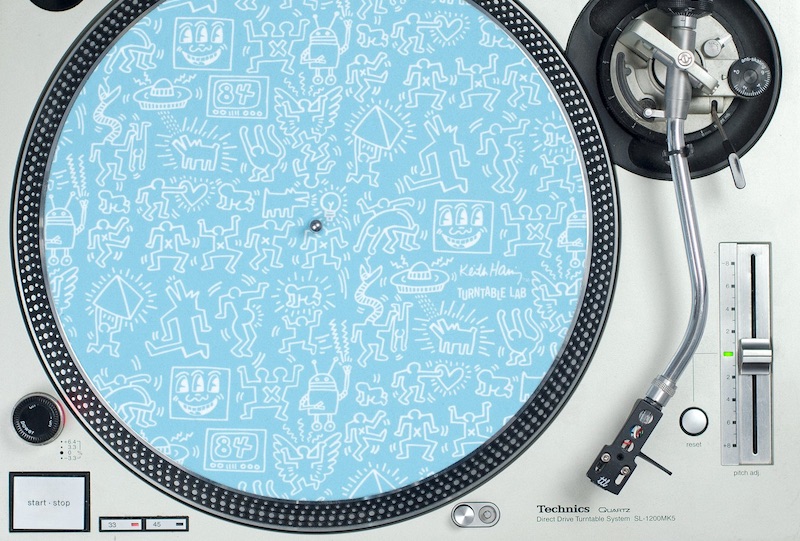 Paying homage to a creative inspiration of the music world.
NYC record shop Turntable Lab has created a new DJ accessories and clothing collection featuring the work of iconic artist Keith Haring.
Read more: The world's best record shops #070: Turntable Lab, NYC
Whether collaborating with Grace Jones, regularly frequenting Paradise Garage, or conjuring up cartoon DJ robots, Haring's work was deeply entwined with the music world during the course of his all too short life.
"The project was 2 years in the making, officially licensed from the Keith Haring Foundation, who are great people and a pleasure to work with," says Turntable Lab co-founder Peter Hahn.
"As a DJ store first and foremost, we felt obligated to the do the Robot DJ shirt, such an iconic piece of DJ artwork. The Astor Place design is inspired by the launch of the new Turntable Lab storefront location in the East Village, just around the corner from the Astor Place subway stop and the iconic Astor Place 'cube.' The artwork was originally a subway art piece from Paris Metro (hance the tagline). Also the subject matter feels so relevant today."
The collection is available in-store and online. Head here for more info.