Published on
June 4, 2013
Category
News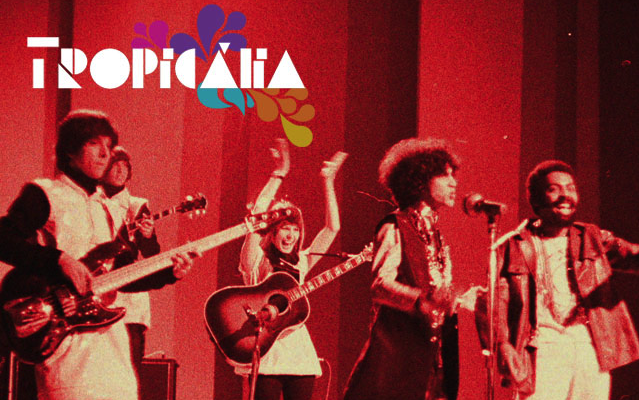 World cinema and music label Mr Bongo oversee release of new documentary on the cultural melting pot that was Tropicalismo.
Bringing to life a scene that exploded across the visual arts, music and literature in Brazil between 1967 and 1969, Tropicália has called upon the biggest names in Brazilian music, fusing contemporary interviews with performances and original content from a vast archive of material.
Featuring the likes of bossa legends Caetano Veloso and Gilberto Gil, who combined traditional Brazilian rhythms with a raw psychedelia redolent of US garage and surf, the documentary captures all the flair and creativity of a movement that has been collected in the past by the likes of Soul Jazz's Tropicalia: A Brazilian Revolution in Sound.
Director Marcelo Machado had this to say about the making of the film:
"I dived deep down into the period, giving priority, wherever possible, to those who actually photographed, filmed or recorded in 1967, 1968 and 1969… I put the best of this material together, chronologically, and picked out excerpts which I showed to tropicalistas themselves, who were willing to comment. Then I recorded what they had to say. In the spirit of cultural cannibalism, I ate it all up and am giving back this collage in which music is the primary interest and songs are the focus of attention. It is a film to sing-along to."
Featuring further contributions from bossa queen Gal Costa and psych veterans Os Mutantes (who have a new album out now) alongside younger proponents of samba rock Tom Zé and Jorge Ben, Tropicália will be released on 5th July, with screenings planned at cinemas around the country all summer. Click here for more details.
Watch the trailer below: