Published on
April 12, 2016
Category
News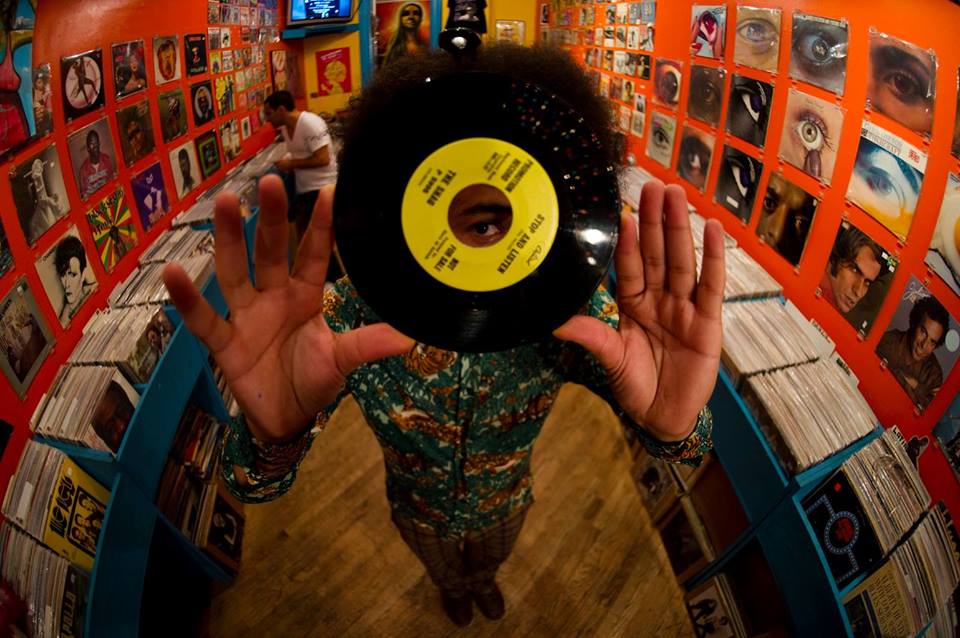 Get your Brazilian fix.
As two much-loved record stores close doors this month, it's becoming increasingly clear that New York's rising rents are pricing out the vinyl scene. There is some good news though: cult Brazilian record shop Tropicalia is (temporarily) back.
Tropicalia in Furs used to be a funky fun East Village hangout for pysch delights, art works, live music and casual banter with owner Joel Stones. The shop closed in 2013, but last year was resurrected as a pop-up in Los Angeles.
This weekend, the shop will make its first NYC comeback. Complete with orange walls, art videos, and artwork by Joel's mother, the shop will be recreated at Double 6 Studio, a Greenpoint gallery. DJs, live acts, gogo dancing and more will contribute to a "freak out experience like no other."
"The idea is to get Tropicalia in Furs back," Stones told Beford + Bowery. "But for now the pop-up is doing really well, and I can take it anywhere, and make it an event. Now is Brooklyn, next stop will be LA in May, and on and on."
For more info about the pop-up, check the Facebook event.