Published on
December 13, 2013
Category
News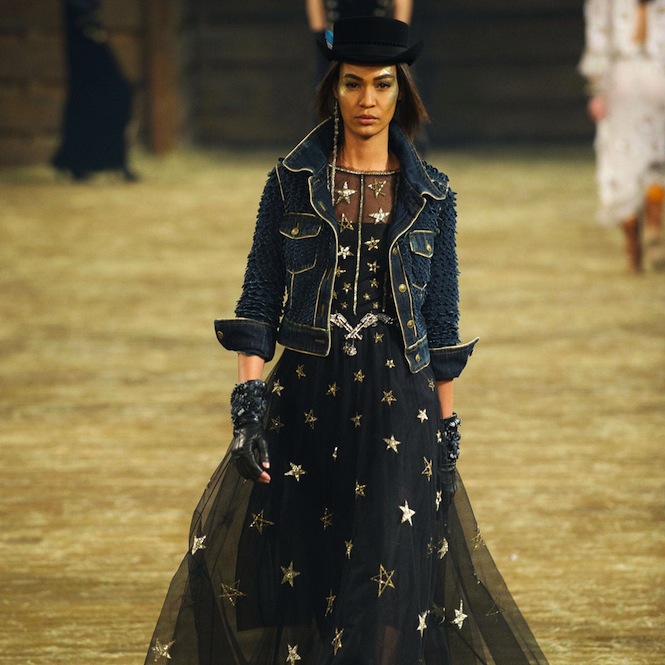 Pistols at dawn for Chanel's wild west Métiers d'Art show.
Enlisted by Dinos Chapman to remix the title track off his debut LP Luftbobler, released by The Vinyl Factory earlier this year, Trevor Jackson's fractured rework was this week chosen to soundtrack Chanel's Paris-Dallas 2013/14 Métiers d'Art show at Dallas Fair Park on 10th December.
What may seem like unfamiliar territory for both Jackson and Chapman, whose Luftbobler LP has this year soundtracked a series of his own audio/visual shows, the track's unforgiving gunshot beat proved a fittingly tense background to the outlaw-themed showdown, which you can watch in full below.
Trevor Jackson's 'Luftbobler' remix appears on Dinos Chapman's new EP LUV2H8, which you can purchase from our shop.
It was accompanied on the catwalk by Daniel Avery's 'Drone Logic' on Erol Akan's Phantasy Sound label, which was included in our rundown of the top 100 vinyl releases of 2013.