Published on
October 19, 2018
Category
News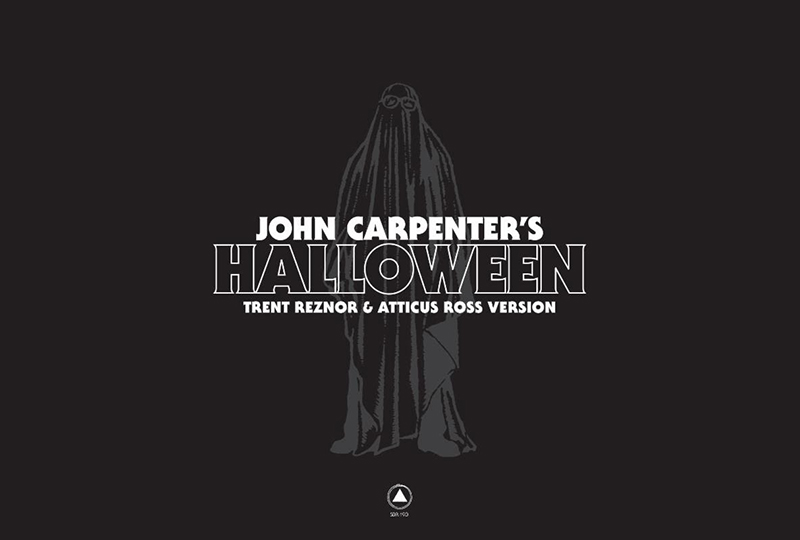 "We were damaged and scarred… John Carpenter, it's your fault that I turned out the way I did."
A 12" EP of Trent Reznor and Atticus Ross' version of John Carpenter's Halloween theme will be released on vinyl for the first time, this October via label Sacred Bones.
Read more: An introduction to John Carpenter in 10 records
When Carpenter heard their version, which was released digitally in 2017, he shared: "Moody and dark, Trent Reznor and Atticus Ross' version of 'Halloween' does amazing justice to the original. I'm impressed."
Talking on the original Carpenter track, Reznor stated: "I clearly remember my friends and I at 13 years old conning our parents into letting us see Halloween when it came out in 1978. We left the theatre forever changed.
We were damaged and scarred, with the shit genuinely scared out of us and that theme stuck firmly in our heads. John Carpenter, it's your fault that I turned out the way I did."
John Carpenter composed the now iconic theme in 1978. Its brooding synthesiser sound came to define the soundtracks of 1980s horror cinema, and isstill an influence on the genre today.
Several versions of the main theme make up the soundtrack to director David Gordon Green's Halloween remake, which is composed by Carpenter and his collaborators, Cody Carpenter and Daniel Davies.
A 12" LP of the new score has also been released by Sacred Bones this week.
Pre-order a copy of Reznor and Ross' Halloween theme EP here ahead of its 26th October release.