Published on
June 21, 2018
Category
News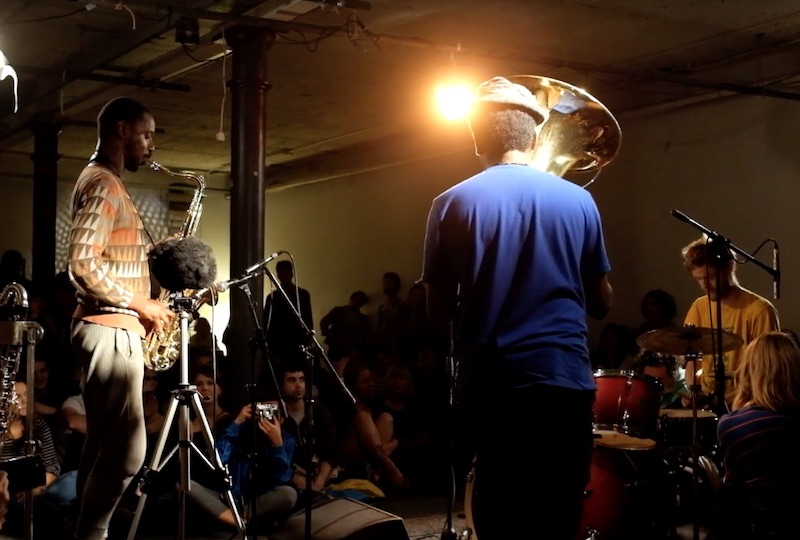 "We want to thank all the dancers, the fellow promoters, the artists, DJs & the TRC staff, each of you have put your trust in us & sailed on the TRC ship."
Stoke Newington music venue Total Refreshment Centre has announced it is to stop hosting events following a reported intervention by Hackney council.
Sharing the news via a post on TRC's Facebook page, Lexus Blondin writes: "As of this week we won't be having events at TRC for a little while. The council has issued us with a notice of closure. We will know more in the coming weeks, but for now we're going to stay quiet."
Over the last few years, Total Refreshment Centre has played a central part in fostering London's jazz and dance music scene, hosting a superb programme of live gigs from local and international artists alongside club nights with the likes of Beauty And The Beat, Gilles Peterson and Sofrito.
As a hub for the wider creative community, TRC also accommodates artist studios, rehearsal spaces and a record label, which last year made its bow with a tipped EP from Vels Trio. One of its most memorable recent nights, a collaborative event with Chicago Label International Anthem called Chicago x London is set to be released by drummer Makaya McCraven, who has enlisted a stellar cast of international artists to rework material recorded live at TRC in September last year.
As Blondin writes: "The Chicago x London mixtape is a good example of what can be achieved when our collective brain activates to create something bigger than us, we're proud of it and so should you be too."
You can read the full statement above and look out for more information from TRC as they move forwards.
Update: Hackney Council has gone some way to clarify its position in a tweeted response to Joe Armon-Jones, suggesting the venue is under investigation for selling alcohol without a license.
It's not shut down but is under investigation for allegedly selling alcohol without a licence.

— Hackney Council (@hackneycouncil) June 21, 2018
Photo: YouTube