Published on
April 6, 2018
Category
News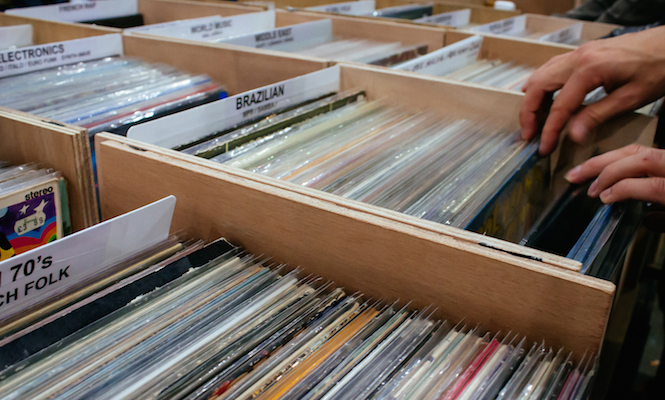 Golden oldies?
The official UK vinyl sales charts have been released for the first quarter of 2018, with no new albums making the top 5 best sellers, reports Official Charts.
Originally released in 1977, Fleetwood Mac's Rumours is currently 2018's top-selling album on vinyl, followed by a parade of familiar faces. Nirvana's 1991 album Nevermind comes in second spot, followed by Amy Winehouses' Black To Black, Pink Floyd's Dark Side Of The Moon and (What's The Story) Morning Glory? by Oasis.
Coming in at number 7, Ed Sheeran's Divide was the highest selling so-called "modern" LP, and Swedish folk group First Aid Kit rounded out the top 10 with Ruins.
In singles, Noel Gallagher's High Flying Birds is number 1 with 'It's A Beautiful World', David Bowie's 'Beauty And The Beast' number 2 thanks to a 40th anniversary picture disc reissue earlier this year, and Morrissey's 'My Love I'd Do Anything For You' at number 3.
This will come as no surprise given last year's UK vinyl sales. Though they hit a 27 year high with 4.1 records sold, 14 of the top 20 albums were reissues.