Published on
May 16, 2017
Category
News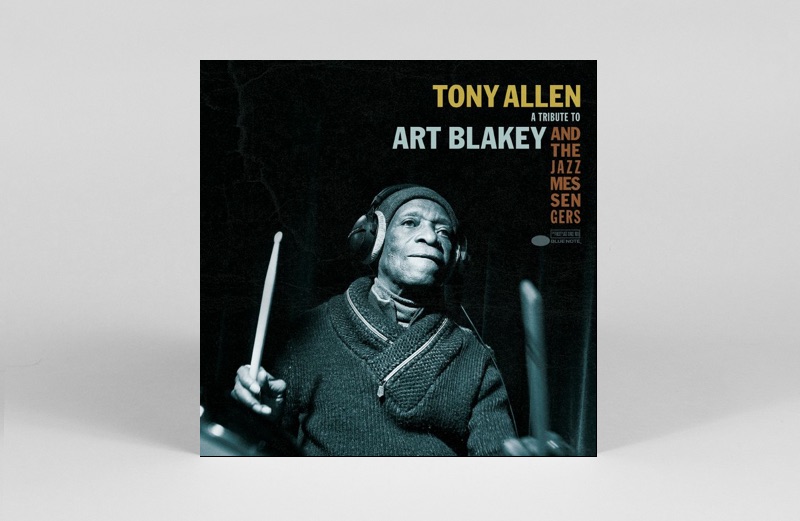 Two drum legends playing in time.
Afrobeat originator, Fela Kuti's drummer and one of the world's most prominent percussionists, Tony Allen has paid tribute to the music and influence of heavyweight hard bop time-keeper Art Blakey on a new 10″ release via Blue Note records.
Read next: Blue Note changed my life – 16 artists pick their favourite Blue Note records
A ferocious band-leader and drummer who blooded some of modern jazz's most important musicians (Wayne Shorter, Lee Morgan, Freddie Hubbard) through his youth-focussed Jazz Messengers unit, Art Blakey was one of the genre's most important figures. His firebrand style of playing, often influenced by African rhythms, helped propel the instrument from rhythm section to centre stage.
Heralding a full LP due later this year, Tony Allen's first outing for Blue Note sees him reinterpret four classic Art Blakey tracks – 'Moanin', 'Politely', 'Night In Tunisia', 'Thunder Suite' – with an 8-piece band, and is set to be released on 10″ vinyl on 26th May.
Click here to pre-order your copy and watch a classic performance of Blakey's signature tune 'Night In Tunisia' below: