Published on
January 25, 2017
Category
News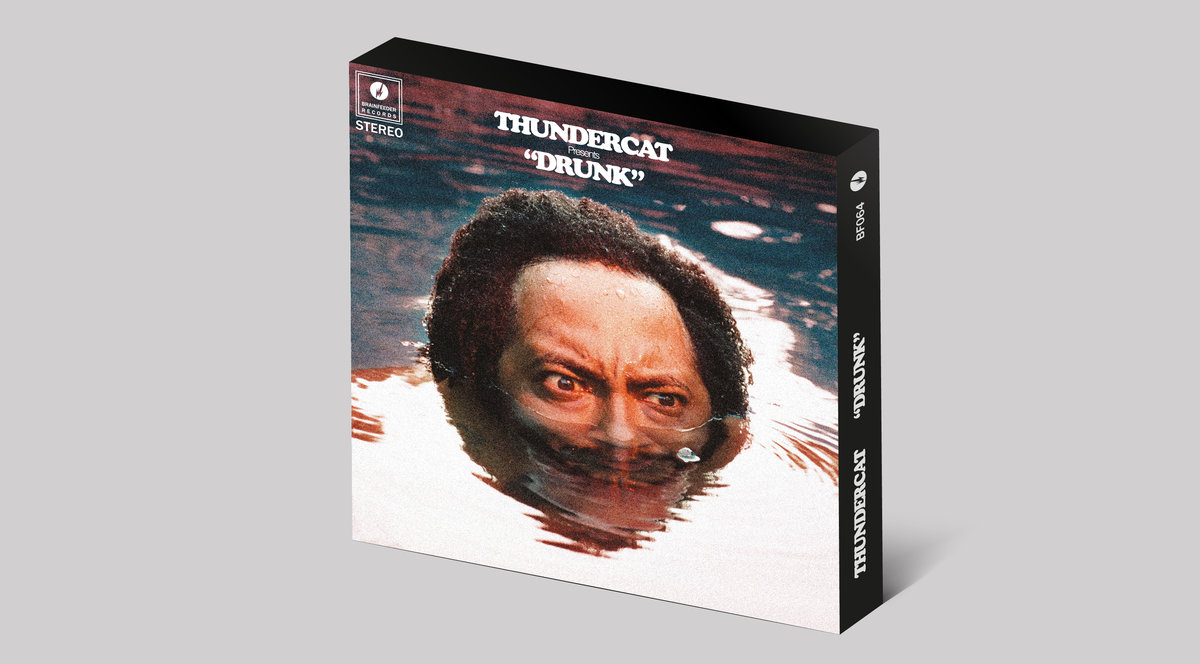 Featuring Kendrick, Pharrell, Kamasi Washington and FlyLo.
Following 2015's The Beyond / Where the Giants Roam , Thundercat has announced his third studio album Drunk via Flying Lotus' Brainfeeder label.
As well as CD and digital, the 23-track album will be released as a deluxe set, comprising four red 10"s with artwork inners, housed in a "lift-off" box.
The album features contributions from the bass guitarist's friends, including Kendrick Lamar, Pharrell, Wiz Khalifa, Kamasi Washington and Flying Lotus, as well as guest spots from two of his heroes, Kenny Loggins and Michael McDonald. Find the tracklist below.
"These are guys that I've listened to and where I felt that I've learned that honesty in the music. Kenny Loggins is one of my favourite songwriters," Thundercat said in an interview with RBMA. "I think one of the most beautiful moments was realising how amazing Michael McDonald is. He would go through so many ideas and have so much to offer."
Drunk lands on 24 February on CD and digital formats, with the vinyl box set due on 10 March. Place pre-orders here.
Tracklist
01. Rabbot Ho
02. Captain Stupido
03. Uh Uh
04. Bus In These Streets
05. A Fan's Mail (Tron Song Suite II)
06. Lava Lamp
07. Jethro
08. Day & Night
09. Show You The Way (feat. Michael McDonald & Kenny Loggins)
10. Walk On By (feat. Kendrick Lamar)
11. Blackkk
12. Tokyo
13. Jameel's Space Ride
14. Friend Zone
15. Them Changes
16. Where I'm Going
17. Drink Dat (feat. Wiz Khalifa)
18. Inferno
19. I Am Crazy
20. 3AM
21. Drunk
22. The Turn Down (feat. Pharrell)
23. DUI