Published on
October 16, 2019
Category
News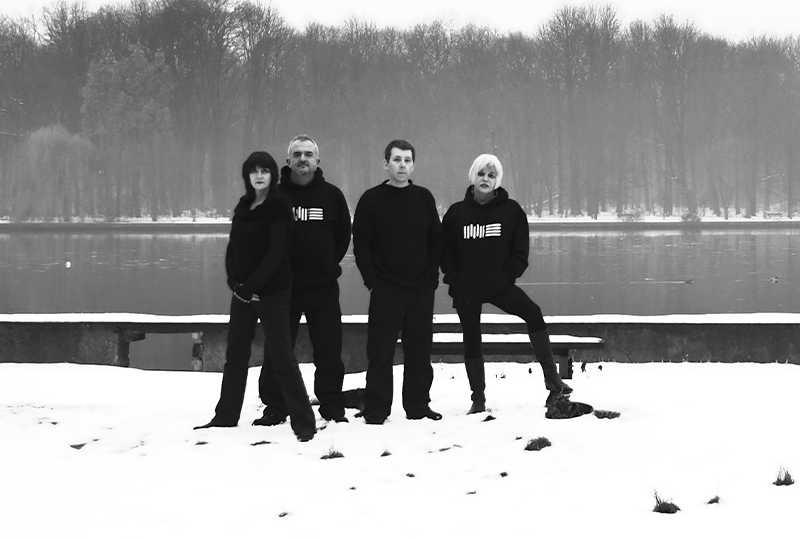 Sounds of the industrial pioneers from their reunion onward.
Mute has announced a new triple vinyl reissue of experimental group Throbbing Gristle, containing Part Two: The Endless Not, TG Now and A Souvenir of Camber Sands, released this December.
Read more: 10 essential Throbbing Gristle records
Throbbing Gristle were influenced by William S. Burrough's belief that riot-infused sounds had the power to spark a revolution, incorporating everything from the sound of weeping of children to the crashing of heavy machinery.
Throbbing Gristle originally disbanded in 1981, with a postcard simply declaring that "the mission is terminated".  Band members Chris Carter, Peter Christopherson, Genesis P-Orridge and Cosey Fanni Tutti reformed over twenty years later, in 2004.
The latest in a series of Throbbing Gristle reissues from Mute, the 3XLP release contains posters and will be pressed on limited edition clear vinyl.
TG Now was their first release after reforming, with the 4-track limited edition vinyl originally available for attendees of their RE-TG Astoria concert, in 2004.  Souvenir of Camber Sands is a live recording of Throbbing Gristle's 2004 ATP Nightmare Before Christmas performance.
Head here for more info in advance of its 13th of December release, check out the cover artwork and tracklists below.
Tracklist:
Party Two: The Endless Not
1. Vow of Silence
2. Rabbit Snare
3. Separated
4. Almost a Kiss
5. Greasy Spoon
6. Lyre Liar
7. Above the Below
8. Endless Not
9. The Worm Waits Its Turn
10. After the Fall
TG Now
1. X-Ray
2. Splitting Sky
3. Almost Like This
4. How Do You Deal
A Souvenir of Camber Sands
1. P-A-D
2. What A Day
3. Greasy Spoon
4. Live Ray
5. Hamburger Lady
6. Almost Like This (A Kiss)
7. Splitting Sky
8. Convincing People
9. Fed Up
10. Wall Of Sound