Published on
July 11, 2016
Category
News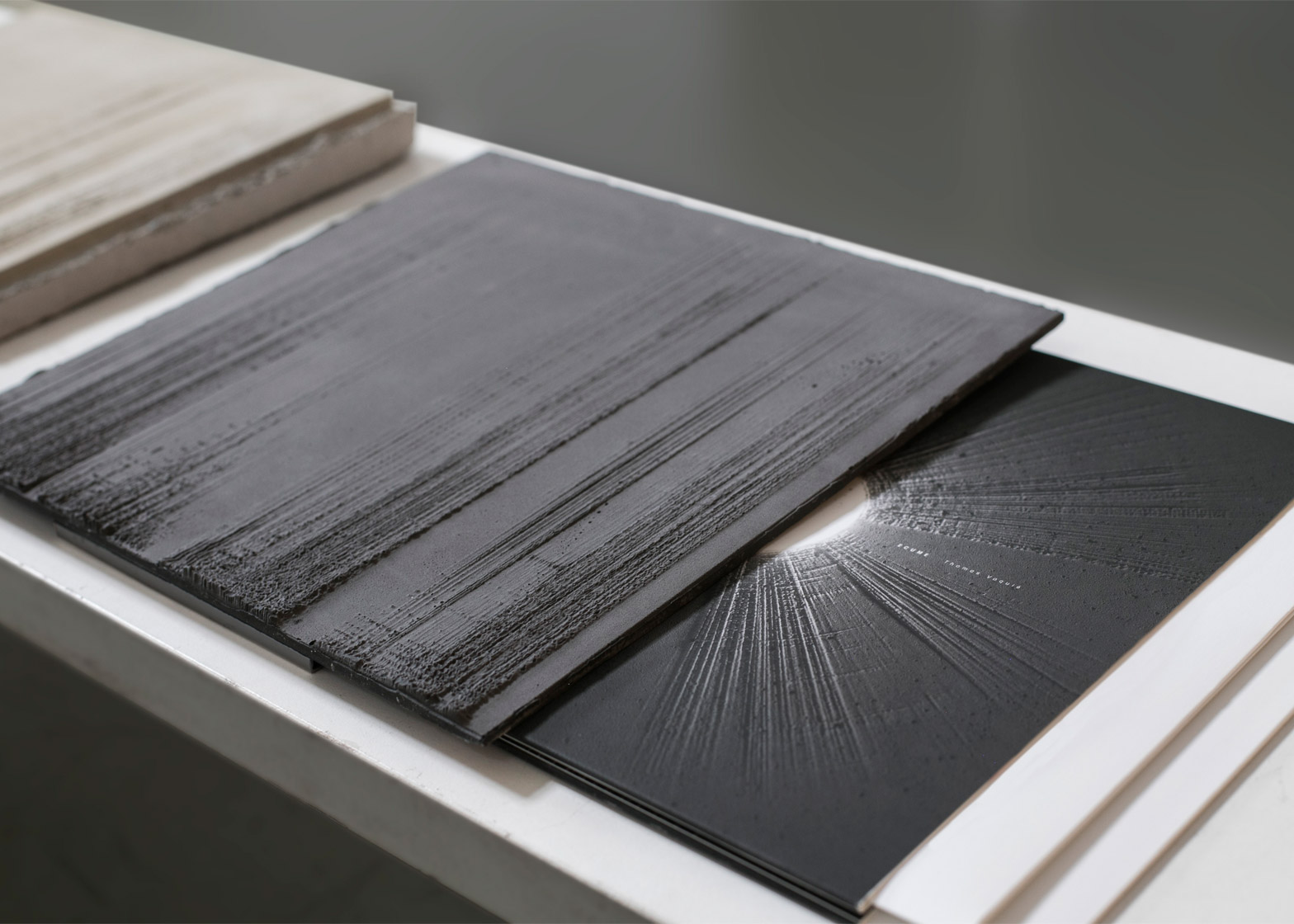 Physical waveforms cast in concrete.
'Visual label' AntiVJ has unveiled the record sleeve for its latest project Ecume, a new album by Brussels-based musician Thomas Vaquié.
As Dezeen reports, the label worked with Swiss artist Yannick Jacquet to visual the album's tracks into lunar-looking "sonic landscapes". The waveforms were 3D-printed and then using a silicone mould, Jacquet created a concrete cast.
The album's artwork is a photographed series of the original piece, brought alive by matt and laminate sections to mirror the texture of the concrete. The label has also created a limited edition of 25 dark resin pieces, cast from the original mould.
According to the label, Ecume was composed as "a response to place and space, to light and architecture, to code and motion".
Check out photos of the record in the gallery below: