Published on
October 28, 2020
Category
News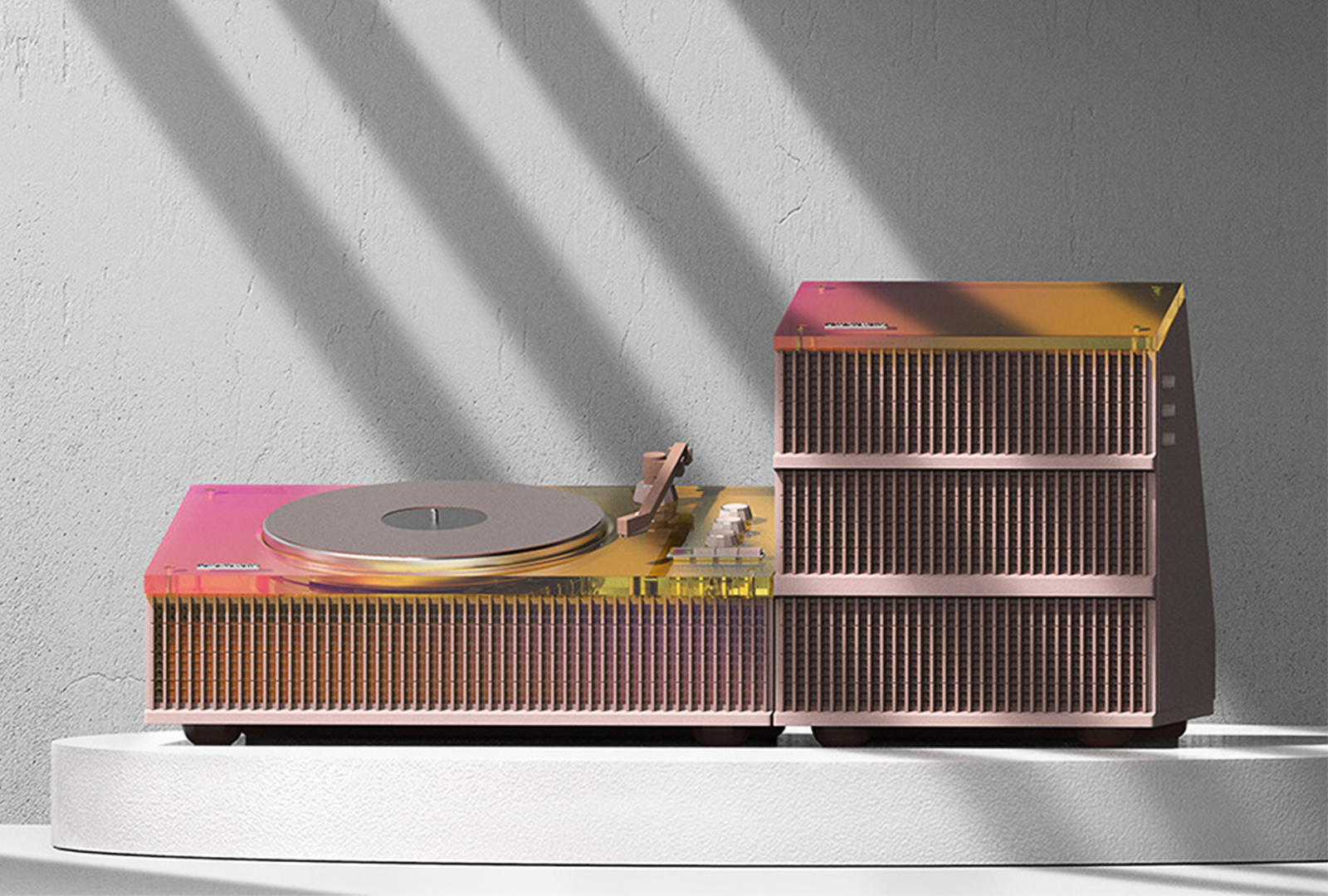 Paying homage to its city skyline.
Keonwoo Lee has designed a new turntable and speaker inspired by the seventies architecture of Seoul, called Old Future, reports Yanko Design.
Read more: Imaginary Landscapes – The turntable as instrument
When placed side by side, the turntable and speaker are designed to resemble Seoul's '70s skyline, when slanted roofs were common.
The Old Future turntable features height adjustable legs to counteract the slant when playing records.
Available in neon pink and black smoke variants, it features reflective surfaces.