Published on
June 12, 2018
Category
Exhibitions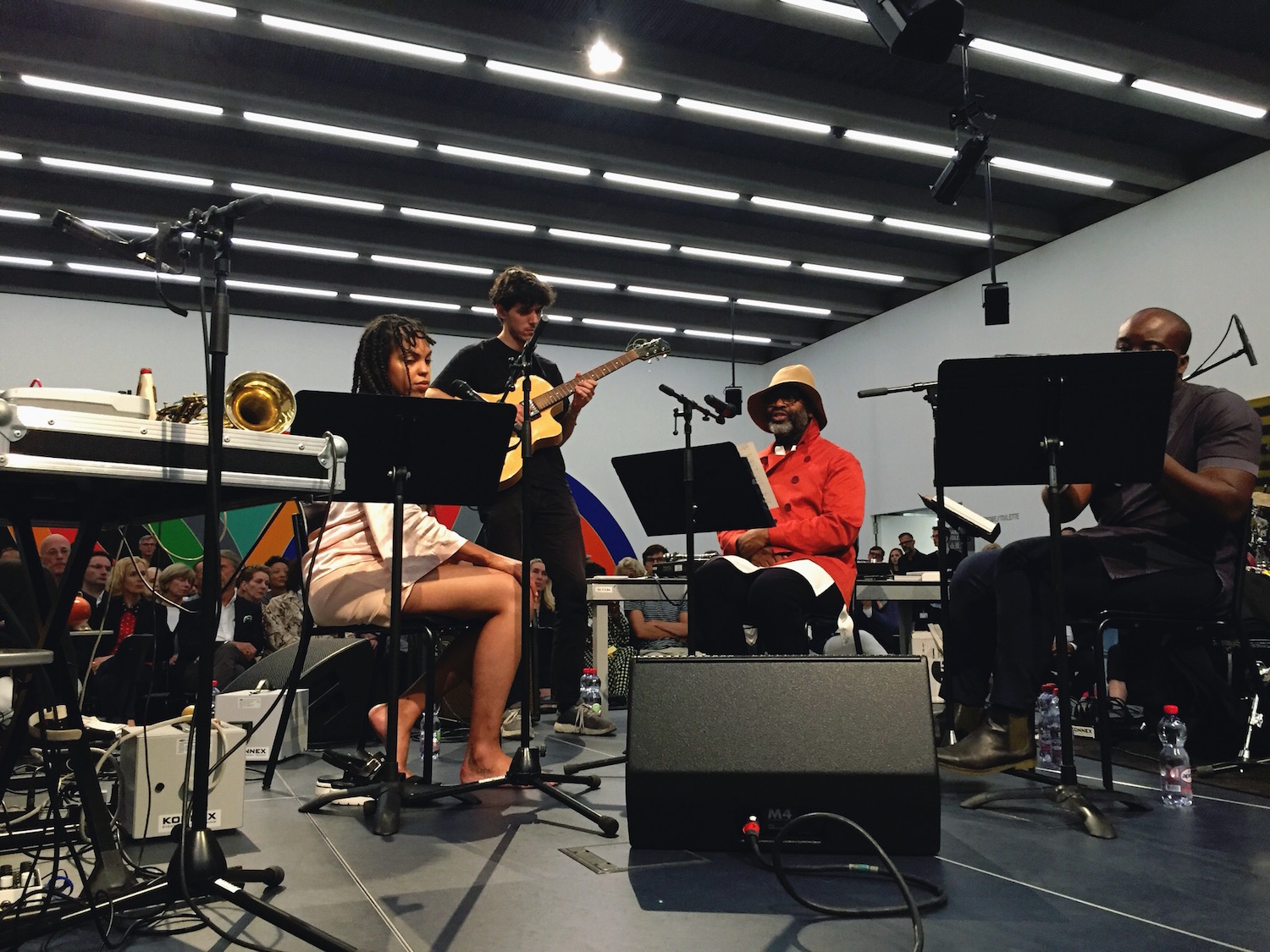 Gates launches new label Black Madonna Press with The Black Monks Of Mississippi EP.
Artist and archivist Theaster Gates will explore the cult of the Black Madonna across two venues of the Kunstmuseum in Basel this summer. Turning two floors of the museum into a space of creative production, Gates has set up a temporary sound studio and printing workshop where live performances and interventions by the artist will take place.
Opening on 12th June, the first week of the exhibition will see Gates' musical collective The Black Monks of Mississippi (Yaw Agyeman, Mikel Avery, Justin Dillard, Ben Lamar Gay, Kiara Lanier) perform nightly in the space, in collaboration with local group Jazzcampus Basel, and cut live sessions direct-to-vinyl with the VF lathe.
Gates is also releasing a special limited edition EP with The Black Monks to accompany the exhibition and inaugurate his new Black Madonna Press label, realised in collaboration with The Vinyl Factory. Listen to the Sun Ra-esque, improvised synths of 'Brother From Another Planet' below.
The second iteration of Theastre Gates' Black Madonna will see 13,000 of almost 4 million images from the Johnson Publishing Company (that has documented and published magazines on Black culture and achievement since 1942) displayed at Kunstmuseum's Neubau in Basel, creating his own rendition of the Black Madonna archive through early images from Ebony and Jet magazine.
Taking the photographs out of context, Gates seeks to display what he calls 'the deification of the Black body', from magazines distributed widely throughout the U.S.A. that were admired and imitated by the readers as part of John Johnson's agenda to promote positive images of Black life in America.
A book capturing the archive's images has been published in collaboration between The Store X and Kunstmuseum. Gates' Black Madonna exhibition launched last night with a special performance by The Black Monks of Mississippi.
Theaster Gates & The Black Monks Of Mississippi's Black Madonna EP is out now and avaible via The Vinyl Factory website. The exhibition runs until 21st October, 2018 at Kunstmuseum Basel | Neubau & Gegenwart. Click here for more information.
Watch Theaster Gates discuss the exhibition in more detail here, and check out images from the release and publication below.