Published on
February 8, 2021
Category
News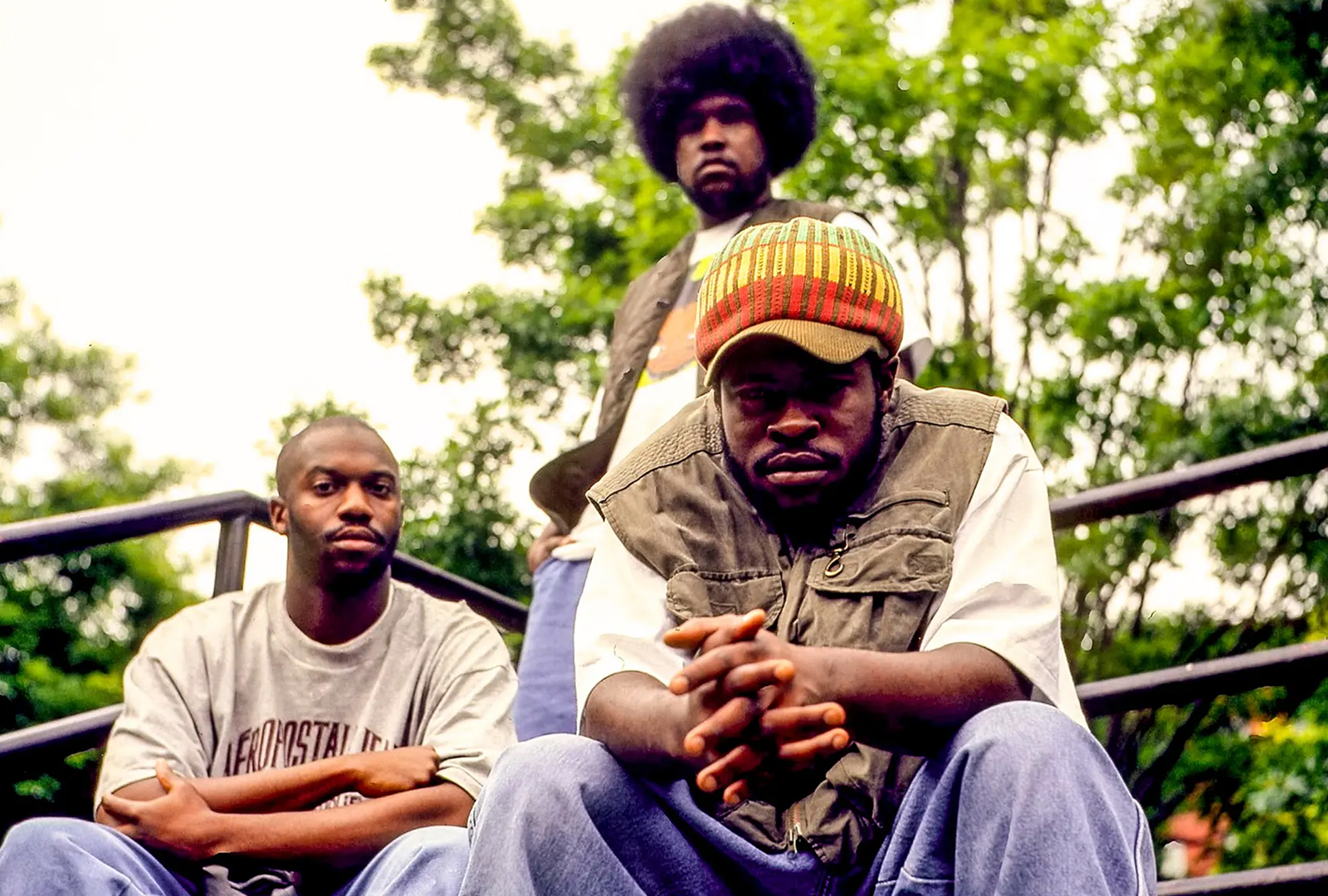 Featuring unreleased tracks, remixes, alternate takes, archival photos, and more.
The Roots are reissuing their 1995 album Do You Want More?!!!??! in a new expanded edition, via Island Records this March.
Watch next: Questlove talks record shopping and vinyl snobbery
The Roots was formed by rapper Tariq "Black Thought" Trotter and drummer Ahmir "Questlove" Thompson in the late '80s.
Mixing hip-hop with jazz influences, Do You Want More?!!!??! marked The Roots' second studio album, originally released in 1995 on DGC Records.
The 4xLP edition includes the remastered album, plus previously unreleased tracks, mixes, alternate versions, archival photos, and essays penned by Questlove and Black Thought.
Pre-order Do You Want More?!!!??! here in advance of its 12th March reissue, and check out the tracklist below.
Tracklist:
Side A
1. Intro / There's Something Goin' On
2. Proceed
3. Distortion To Static
4. Mellow My Man
5. I Remain Calm
Side B
1. Datskat
2. Lazy Afternoon
3. ? vs. Rahzel
4. Do You Want More?!!!??!
Side C
1. What Goes On Pt. 7
2. Essaywhuman?!!!??!
3. Swept Away
4. You Ain't Fly
Side D
1. Silent Treatment
2. The Lesson Pt. 1
3. The Unlocking
Bonus Tracks
Side E
1. Proceed II Feat. Roy Ayers
2. Proceed III'
3. Proceed IV (AJ Shine Mix)
4. Proceed V (Beatminerz Mix)
5. Silent Treatment (Kelo's Remix)
Side F
1. Silent Treatment (Beatminerz Remix)
2. Silent Treatment (Black Thought's 87 You And Yours Mix)
3. Silent Treatment (Question's Mix)
4. Silent Treatment (Street Mix)
Side G
1. In Your Dreams Kid (I'm Every MC) – unreleased
2. The Ultimate (Original '94 Version) – unreleased
3. ……(dot dot dot…on & on) – unreleased
4. Pffat Time
Side H
1. Swept Away (Original Draft) – unreleased
2. It's Coming
3. Lazy Afternoon (Alternate Version) – unreleased
4. Distortion To Static (Freestyle Mix) [Clean]
5. Distortion To Static (Quest Jim Mix) [Clean]