Published on
February 17, 2014
Category
News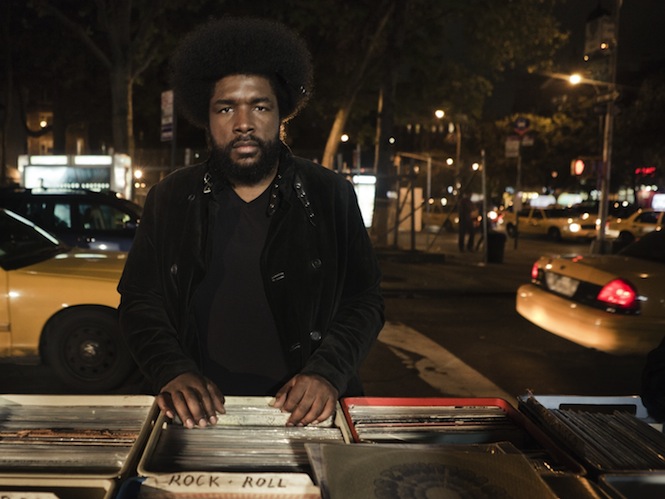 Crate digger supreme Ahmir "Questlove" Thompson doesn't let his love for vinyl get in the way of ripping tracks off Youtube.
Owner of a collection that, by all accounts exceeds 70,000 records, there are few better placed than hip hop drummer and producer Ahmir 'Questlove' Thompson to talk about the virtues and vices of vinyl. In these three interview snippets, he opens up about his early experiences of record shopping with his father and hiding said records from his mum, as well as his love for Prince's 1999.
Best of all, Questlove hands down a cutting piece of advice for all the vinyl zealots out there for whom the format is tantamount to the highest of horses, before riffing on J Dilla's love for the cassette and opening his heart to the full gamut of musical formats. It's the kind of perspective reserved for the most seasoned of record collectors.
Writing in Wired's Music issue, Questlove also remembers how discovering music was a big part of his childhood:
Discovering new music was always an act of revolution for me. When I was 5, it was in my parents' house, sitting near a stack of records I wasn't allowed to touch, waiting for whatever was next on the turntable, whether it was Stevie Wonder's Music of My Mind or the O'Jays' Ship Ahoy. The record went around; that was a revolution. When I was 15, it was sneaking Prince songs onto my Walkman as I practiced drums in the basement, pretending that I was listening to something less scandalous.
You can read the whole article on ways of discovering new music here and watch all three snippets below. [via Wired]
Photo credit: Danny Clinch