Published on
October 3, 2018
Category
News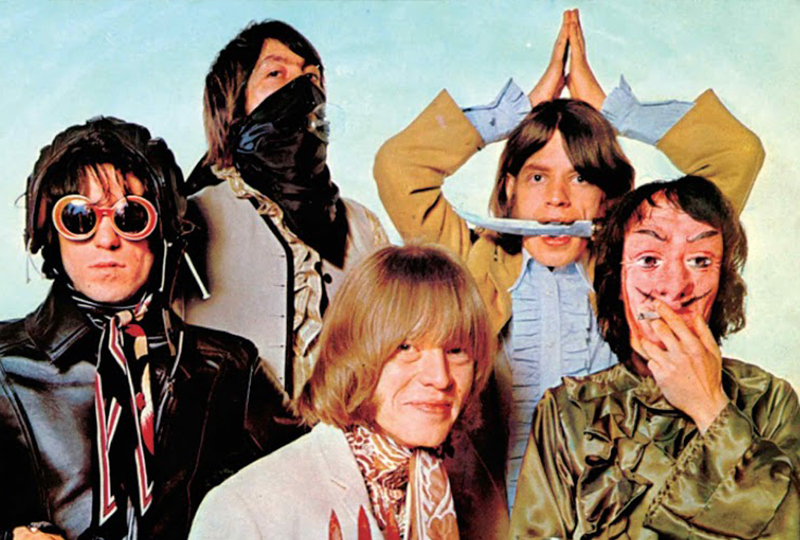 Featuring a mono 'Sympathy For The Devil' 12″ with graffiti etched B-side and 1968 Flexi Disc of a Jagger interview.
The Rolling Stones' seminal 1969 album Beggars Banquet is being reissued as a new limited 50th anniversary edition, this November.
The package includes a remastered version of Beggars Banquet along with a 12″ 'Sympathy For The Devil' mono single with graffiti etched B-side, and Flexi Disc containing a 1968 interview with Mick Jagger, which was previously only available in Japan.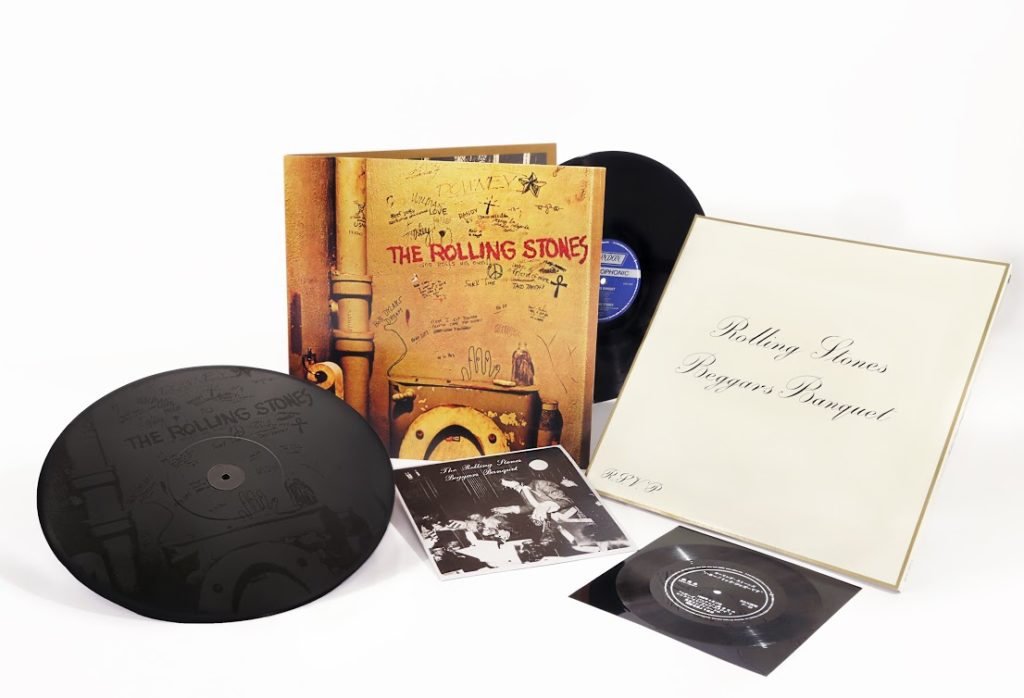 It features original album cover art, with Michael Vosse's photograph of a vandalised restroom wall that was nixed as too offensive to use, along with an overwrap with the "inoffensive" wedding invitation art.
Pre-order a copy here ahead of its 16th November release, watch a 'Street Fighting Man' lyric video and check out the track list below.
Tracklist
Beggars Banquet (50th Anniversary Edition) vinyl tracklist
Disc 1
Side A
1. Sympathy For the Devil
2. No Expectations
3. Dear Doctor
4. Jigsaw Puzzle
Side B
1. Street Fighting Man
2. Prodigal Son
3. Stray Cat Blues
4. Factory Girl
5. Salt of the Earth
Disc 2
'Sympathy For the Devil' (mono)
Flexi Disc
'Hello, This Is Mick Jagger!' LONDON to TOKYO April 17, 1968