Published on
October 11, 2016
Category
News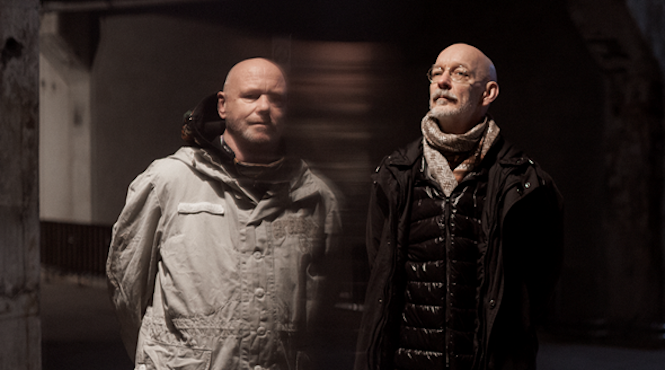 Roger Eno joins the duo for their "most ambient album yet."
Described by Alex Paterson as "a protest album in reverse", The Orb's 16th album COW / Chill Out, World! will be released by Cologne techno institution Kompakt Records on 14th October.
An active call for passivity, advocating for calm in dangerous times, COW / Chill Out, World! was recorded in just six months, aided in part by the duo's relentless touring schedule, an ability to grab field recordings on the go, and hone new textures and atmospheres in front of live audiences. You can stream it in full below:
As Thomas Fehlmann explains: "Our concerts consist mostly of non-verbal communication and improvisation – a fertile process that we've brought to the studio, where we operate with very simple rules of engagement (in this case 'ambient') and go wherever the flow takes us."
Joined by occasional Orb member Youth and the legendary Roger "Reverend" Eno, the album ebbs and flows like the (aptly named) River Eno itself, drawing on a sense of fractured nostalgia, without a little fluffy cloud in sight.
COW / Chill Out, World! has been packaged in a minimal sleeve courtesy of The Designers Republic and is released on vinyl, CD and digital via Kompakt on 14th October.
Click here to order your copy.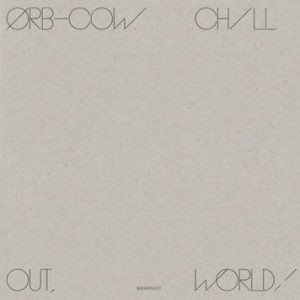 Tracklisting
01. First, Consider The Lillys
02. Wireless Mk2, Ft. Roger Eno On Piano
03. Siren 33 (Orphee Mirror)
04. 4am Exhale (Chill Out, World!)
05. 5th Dimensions
06. Sex (Panoramic Sex Heal)
07. 7 Oaks
08. Just Because I Really Really Luv Ya
09. 9 Elms Over River Eno (Channel 9)
10. The 10 Sultans Of Rudyard (Moo Moo Mix) Ft. Roger Eno on piano and cornet / co-written Roger Eno and Youth)
Catch The Orb on tour in the UK this winter:
Sheffield, Plug, 24th November, tickets
Manchester Academy 2, 25th November, tickets
Glasgow, SWG3, 26th November, tickets
Waterfront, Norwich, 1st December, tickets
Brighton, Concord 2, 2nd December tickets
Nottingham, Rescue Rooms, 3rd December, tickets
Southampton, Engine Rooms, 8th December, tickets
Cardiff, Tramshed, 9th December, tickets
Bristol, Marble Factory, 10th December, tickets