Published on
June 15, 2016
Category
News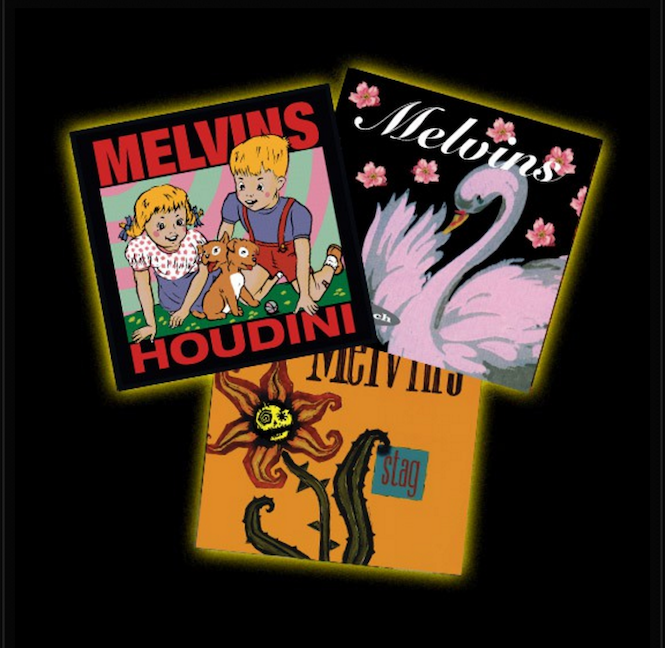 Kurt Cobain's favourite band.
Jack White's Third Man Records has announced sludge-punk icons The Melvins as its latest reissue subject. Birthed in the Pacific Northwest gloom of Aberdeen, The Melvins had Kurt Cobain's stamp of approval and were snapped up by Atlantic Records in 1993 as the 'next' Nirvana.
It's the band's three titles from this major label span – Houdini, Stoner Witch and Stag – that will be re-released on vinyl this month. These items have been out-of-print for three decades; and as Third Man point out, "original copies can command into the three figures in back alley craps games."
All three records have been remastered from the original analogue tapes, with additional tracks and new gatefold packaging. The 16-track Stag is expanded across double vinyl and the trio of albums are available as one reissue bundle.
Due on 24 June, place orders here and revisit 'The Bit' from Stag: