Published on
September 2, 2016
Category
News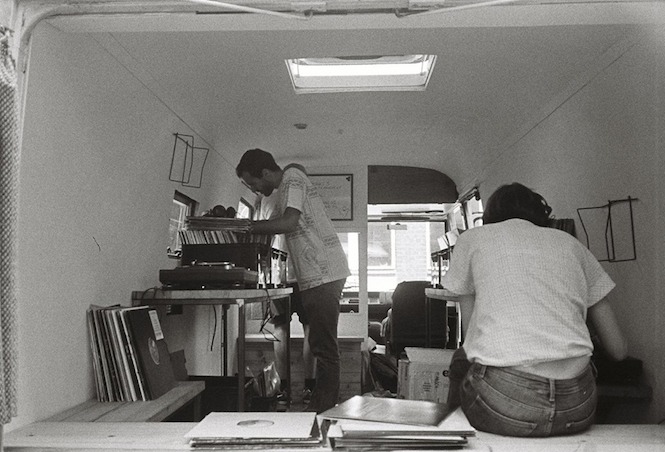 Cruising in a 1970s Mercedes camper van.
A mobile record shop called The Ghost has launched in Berlin. Housed in a '70s Mercedes camper van, the shop has listening stations and 1200 records. Owners Josh Tweek and James Creed have a lock-up were the rest of the stock of c. 6000 records is stored.
"We empty the van every night and load up every morning, so it's pretty easy to switch the crates up. The method is quite random, but that's sort of the point," they told RA.
The collection mostly spans underground house, techno and electro. "We didn't go too deep into individual sub-genres, which means we can give the punters a loosely-guided digging experience."
The Ghost has a semi-regular spot by Club der Visionaere. Otherwise you can book private appointments with the shop directly. Stay abreast of the van's movements and one-off events via The Ghost's Facebook page.
Check out photos of the selection below and then read our definitive guide to record shopping in Berlin.